Cruise Ships Banned From Venice Grand Canal, City Center After Boat Crashed Into Dock
The Italian government has banned large cruise ships from entering the historic Venice city center and Venice grand canals.
According to the latest cruise news, the curbs will apply to ships weighing more than 1,000 tonnes.
Venice receives an average of 25 to 30 million visitors each year who arrive at the city under various cruise deals in which 14 million spend an average a day in the city.
From September, all heavy ships will be rerouted from certain waterways.
The cruise ship curbs follow long-drawn protests campaign by residents.
In 2018 Venice hosted 594 cruise ships. Critics also say the currents created by the movement of large ships harm the Renaissance buildings.
"They are destroying Venice, they are physically destroying Venice, physically destroying our lungs," noted, activist Tommaso Cacciari while talking to ABC news.
The residents stepped up protests after a ship collided with a docked boat injuring five people, including two Australians in last June.
The 13-deck MSC Opera had an engine failure and plowed into the moored River Countess tourist boat and injured five passengers.
Venetians' protest
Venetians recently took to streets with banners: "Ships out of the lagoon" and "No big ships" while others took to rowboats in the Venetian Lagoon.
Residents also say the influx of tourists and Airbnb business are making them priced out from the city's affordable housing.
The decision to divert large pleasure craft from main waterways like Giudecca Canal will be a relief to Italians on the waterways of Venice.
Venice mayor Luigi Brugnaro in a recent statement urged cooperation from tourists in keeping Venice safe and clean and appealed them to respect Venice.
The Mayor also warned rude people that "if they think they can come to the city and do whatever they want must understand that, thanks to the girls and boys of the local police, they will be taken, sanctioned and removed."
New docking plans from late August
Danilo Toninelli, the minister for Venice told the Financial Times that from August-end cruise ships will start docking at Fusina and Lombardia terminals.
Although these ports are a bit away from the city center they are on the lagoon itself.
The minister said one-third of cruise traffic will be rerouted by 2020.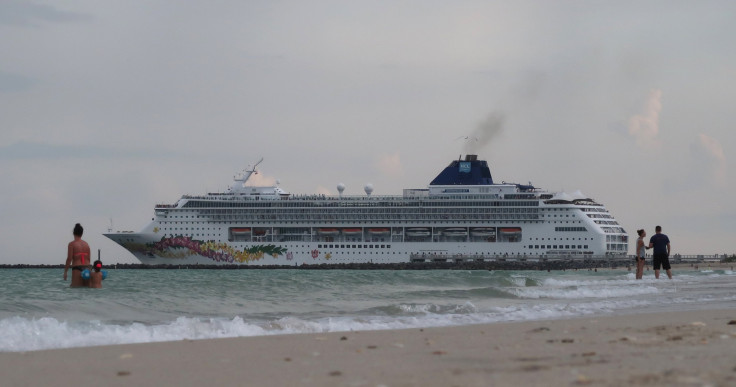 Some more time will be required in creating new berths that can accommodate cruise traffic outside the city and new locations will be determined by public consultation.
Cruise lines trade body extends support to Venice
Meanwhile, this Italy news relating to travel, tourism, and leisure evoked a positive response from the cruise industry.
"CLIA cruise line members welcome and will support the urgent implementation of this solution," said Andy Harmer regional director for Cruise Lines International.
Harmer recalled that the cruise industry had worked with the Mayor of Venice, the Veneto Region and the Port Authority to devise solutions to allow larger cruise ships into the Marittima berths by skipping the Giudecca Canal.
However, some other cruise industry members said the ban does not make any impact on their business.
Frank Del Rio, CEO, Norwegian Cruise Line Holdings said his fleets are "not at all impacted by the rhetoric."
© Copyright IBTimes 2023. All rights reserved.