Cryptocurrencies Market Sink After Goldman Sachs Decision To Back Off From Plans For A Bitcoin Trading Desk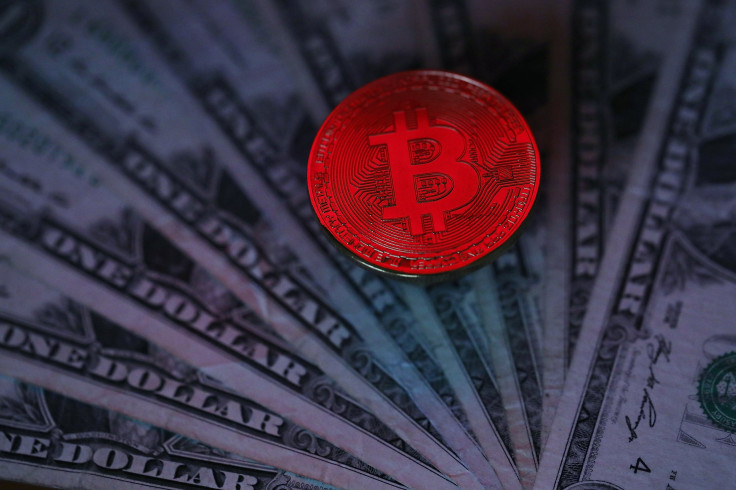 The price of Bitcoin and several other cryptocurrencies was down sharply since Wednesday, following a report about Goldman Sachs discarding its plans for opening a trading desk for cryptocurrencies. Another possible reasons for the fall could also be investors growing skeptical ahead of the U.S. Security and Exchange Commission's decision expected later this month on whether to grant approval for a Bitcoin exchange-traded fund — an application the SEC has earlier rejected due to fears around Bitcoin's wild price swings and price manipulation.
On Wednesday, Business Insider (BI) reported Goldman Sachs had decided to not open a desk for trading cryptocurrencies, given the unfavorable regulatory landscape.
"Goldman has moved plans to open a desk for trading cryptocurrencies further down a list of priorities for how it can participate in cryptocurrency markets, according to people familiar with the matter," BI reported.
A spokesman for Goldman Sachs said: "In response to client interest in various digital products, we are exploring how best to serve them in the space. At this point, we have not reached a conclusion on the scope of our digital asset offering."
The BI report was released Wednesday morning at 7 a.m. EDT and Bitcoin prices started to fall approximately around the same time after showing a steady rise since Sep. 2. According to prices tracked by CoinMarketCap, Bitcoin was trading well over $7,300 right before it crashed to about $7,000 by 8 a.m. EDT. It then remained mostly steady through the day, before diving again from over $6,900 at about 7:30 p.m. EDT to almost $6,400 an hour later.
Another speculation surrounding the Bitcoin price dip is rumors of insider trading. Recently, when the price of Bitcoin was well over $7,000, market analysts noticed someone take a 10,000 Bitcoin — worth over $70 million — short position while overall market sentiment had been positive.
Chris Burniske, a partner at Placeholder VC (it invests solely in crypto assets and more specifically in decentralized information networks), examined the situation on a Twitter thread: "It is clear that although short positions reaching their all-time highs are usually preceded by short-term rallies, the price could go either way based on whether or not bulls or bears are the ones providing the pressure."
CCN stated regarding the massive short position: "Top analysts have been questioning why someone would take a $74,000,000 short position so quickly. It didn't make sense unless he knew something that they didn't. Only a few days after he started shorting there is some bearish news that comes out."
As is often the case, other cryptocurrencies follow where Bitcoin goes. Among the top 10 currencies by market cap valuation, the worst affected coins in the last 24 hours were EOS (22 percent), Bitcoin Cash (20 percent) and Cardano (20 percent). Ethereum fell by 19 percent while Ripple's XRP token saw its value dive by 13 percent. Bitcoin was trading at $6,410 at 5:54 a.m. EDT Thursday, an almost 12 percent drop in the last 24 hours.
Despite most of the market crashing, Tether was the only coin whose performance stood out. Tether maintained its usual price of $1 even as other tokens fell around it.
© Copyright IBTimes 2023. All rights reserved.