Cuba Study Abroad Programs: New Obama Policies Will Make It Easier To Learn About Island Nation; Educators Celebrate Changes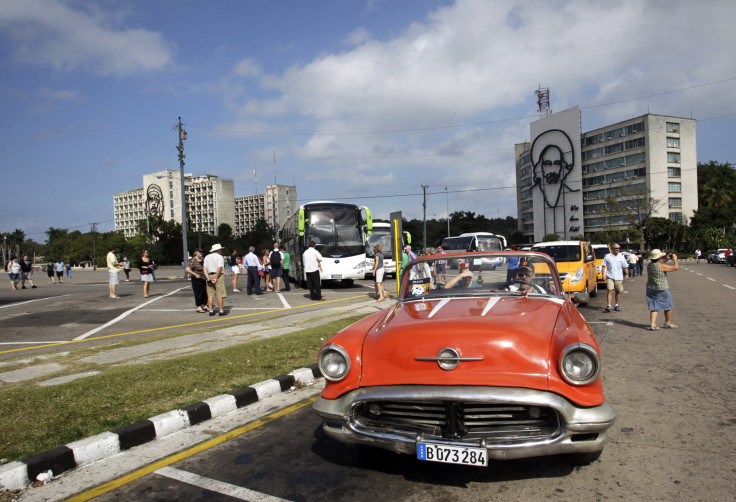 Studying abroad in Cuba changed Miles Jackson's life. After spending a semester hanging out with skateboarders in Havana and traveling to the island nation's many beautiful mountains and beaches, Jackson decided to launch a nonprofit once he returned to the U.S. to help skaters back in Havana. He also met his current girlfriend while traveling to Cuba with the University of Michigan for a spring semester study abroad program in 2010. "It was very humbling and motivating just to see the sense of community and the lack of resources they have in Cuba," he said of his study abroad experience.
Studying abroad in Cuba will soon become much easier for more Americans under a wave of new policies unveiled by the Obama administration Thursday. The new travel and trade rules that take effect Friday undo many of the travel restrictions that have made it difficult for Americans to visit the island nation, while also loosening commerce restrictions to allow the flow of goods ranging from food to Cuban cigars.
Educators across the U.S. said Thursday they expect more students will be interested in traveling to Cuba under the loosened travel rules, driving competition and demand in an area of study abroad that has long been limited by the realities of daily life in Cuba, where hotels, currency exchanges and even food can be limited. Many colleges and universities have declined to arrange educational opportunities in Cuba in the past because of these challenges, and many that did were forced to close their study abroad programs after the George W. Bush administration established tough regulations on licensing, programming and participant requirements for educational travel activities to the country in 2004.
"Everyone said screw it, we don't want to mess with this because we don't know what the government is going to do from one year to the next," said Paul Bardwil, who has arranged travel to Cuba for U.S. students for nearly two decades. That will change under the new Obama policies, he said. "The mainstream universities, they are now going to look at Cuba and say, 'Let's do this.' It's going to be the hot place to go," he said. "Fidel Castro, Cuba, you know, we want to see this thing before it's gone. That's the No. 1 draw."
Devora Grynspan, director of international program development at Northwestern University in Illinois, traveled to Cuba to set up a public health study abroad program months before Bush announced his new policy in 2004. It then took years to figure out how to legally work around the administration's new guidelines. Northwestern now sends roughly 11 students each year to spend a summer studying Cuban culture and its public health system.
Logistics such as booking flights to Havana and figuring out how to exchange dollars creates unique challenges Northwestern's other study abroad programs don't have to deal with, she said. "We carry a lot of cash with us, and we have to declare it every time we go and they count it, so it's not easy to work there, but the students love the program," she said.
More students have already expressed interest in the school's upcoming Cuba program this summer than ever before, she said. Once there, students can take courses on Cuban cinema and literature and talk to Cubans about life on the island.
Obama shocked the nation when he abruptly announced last month that he would restore diplomatic ties with Havana after decades of a Cold War-era embargo. The policy has been criticized by conservative lawmakers and some Cuban immigrants opposed to establishing a relationship with Cuba's Castro regime. Proponents, however, argue that the changes will bring democracy to Cuba by driving commerce and cultural exchanges such as study abroad programs.
"Some students will be a little less worried about traveling to Cuba because it will be more open and more people will go," said Carolina Caballero, a senior lecturer of Spanish and Portuguese at Tulane University in Louisiana who works closely with the school's fall semester program through the Center for Global Studies and directs the summer program sponsored by the Institute of Cuban and Caribbean Studies.
Cuba is an increasingly attractive destination for students bored with more traditional study abroad options in Paris, Rome or London. In the 2010 academic year, there were 375 students who traveled from the U.S. to Cuba for study abroad. Two years later, after Obama first made slight changes to Bush's travel policies in 2011, that number jumped to 1,633 students, according to Elaine M. Clayton, a spokeswoman for the State Department's Bureau of Educational and Cultural Affairs.
"Cuba is just one of those locations that people are very curious about and interested in," said Emily Moon, the travel study program coordinator at the University of California, Los Angeles. The school will launch its first summer program in Cuba this June with classes on Afro-Caribbean religions and the history of the Castro revolution. Students quickly filled the 30 available spots for the trip, Moon said.
New York University was among the many educational institutions forced to shutter its travel programs to Cuba in 2004. Administrators eventually launched various semester abroad programs that complied with the Bush regulations, including one for documentaries and photographers looking to practice their art in Cuba. Participating students have studied Cuba's hard rock scene, urban farming, contemporary and folklore dance and other elements of Cuban society, said Annie Stanton, executive director of Tisch Special Programs, which oversees some of NYU's study abroad programs in Cuba.
"It's a real pain with all the paperwork that the embargo presented to us and there were stages when I asked myself was it really worth it, but it was always worth it because of the cultural exchanges between the students," Stanton said. "It's always important to make sure that conversations between these two cultures continue no matter what the politicians say."
Elliott Young, a history professor at Lewis & Clark College in Oregon who oversees the school's Cuba program, was conducting a study abroad program in Havana in 2004 when he learned about the new travel restrictions from reading Granma, Cuba's government-run newspaper. He and nine students are expected to travel next month to Cuba, where they will study Cuban contemporary theater, organic farming and hip-hop, among other topics. He still wasn't sure Thursday whether he would be able to now pay for goods on the island with his credit card or if booking air travel would become any easier.
Learning about Cuba is important for people on both sides of the embargo, he said. "There is a lot of misunderstanding about the reality in Cuba because news about Cuba is very politicized," he said. "Usually you get a picture of a Soviet-style gulag society on one hand, or some kind of socialist paradise on the other, but anyone who has been to Cuba for some time knows it's kind of both and neither of those extremes, so only by spending time in Cuba do you begin to understand the complexities of that society."
FOR FREE to continue reading
✔️ Unlock the full content of International Business Times UK for free
offer available for a limited time only
✔️ Easily manage your Newsletters subscriptions and save your favourite articles
✔️ No payment method required
Already have an account?
Log in
© Copyright IBTimes 2023. All rights reserved.