Dallas Cowboy Draft Preview: What Will The Cowboys Do on Day Two of the 2012 NFL Draft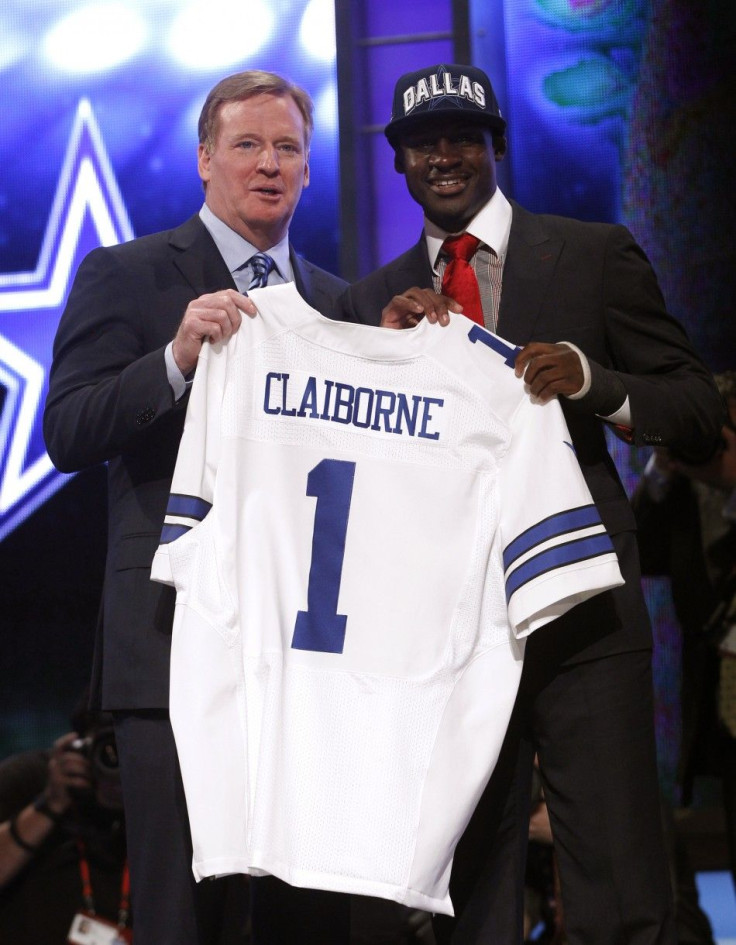 With one day of the NFL Draft finished, the Dallas Cowboys are very happy with where they sit.
The Cowboys traded their first round selection, No. 14 overall, as well as their second round pick (45th overall) to move up to the No. 6 slot to grab LSU cornerback Morris Claiborne.
We had decided as late as three days ago that he'd be the only player we'd go up and get, Jerry Jones said. We use the word elite. I think he is. You couldn't say that about that many players in this draft. When you have the opportunity to get that elite player - one with the character and the makeup - you have to do it. He's the most consensus pick and the most consensus move that I ever remember on our draft day.
The pick should help the Cowboys shore up their defense, which was suspect last season, especially against the pass.
How teams are throwing the ball this day and age, you can't ever have too many guys who can cover, Cowboys coach Jason Garrett said. He's an elite cover corner. He was the only player to go up and make a trade for. We know this player really, really well. When you're talking about big corners, who are as athletic as he is and fluid as he is . . . he's an outstanding football player and really, really fortunate to go get him.
Though the Cowboys dealt their second round selection away, they still have a pick in the third round at number 81 as part of Friday's segment of the 2012 NFL Draft.
Dallas still needs help on the defensive side of the ball. In the third round, look for them to select a player who will bolster their front seven.
They could target someone like Mike Martin from Michigan or Josh Chapman from Alabama for help on the defensive line.
Martin is a 6'1 306 pound and played defensive tackle at Michigan. He has plenty of experience in a 3-4 system like Dallas employs, but there are question marks about his ability to play as a true tackle as he lacks size and strength.
For Dallas he could move to the outside and use his skills as more of an end rusher, but he would have to develop more speed to be a true pass rusher.
Chapman is a 6'1 316 pound defensive tackle who likely would have been much higher on many boards if not for an ACL tear that hampered him for most of this season and which required surgery after the year ended.
The Cowboys could look for help at middle linebacker in the third round as well. They have Dan Connor and Sean Lee in place as starters right now, but bringing in a fresh body to provide some competition could help the defense.
If they want to grab a guy at that spot James-Michael Johnson from Nevada could be the Cowboys best option. The 6'1 241 pound Johnson was a second-team All-WAC selection the past two seasons. He is a solid linebacker who plays downhill against the run and could be helpful in rotation at middle linebacker for the Cowboys.
© Copyright IBTimes 2023. All rights reserved.