Dallas Cowboys vs. Oakland Raiders: Watch Live Stream Online, Preview Of Tony Romo's First Preseason Game In 2012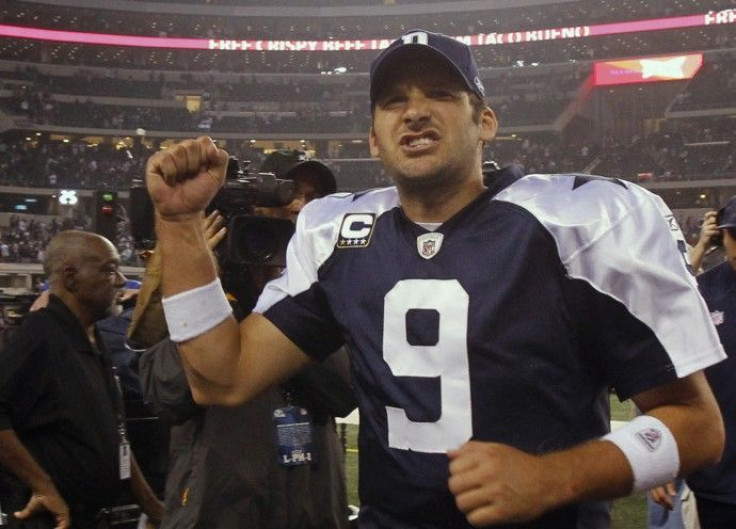 The Cowboys and Raiders are the only two NFL teams that have yet to play a preseason game in 2012. That will all change when the two clubs meet on Monday night.
Dallas visits Oakland in a contest that kicks off on ESPN at 8 p.m. ET. If you can't get to a television, you can watch a free live stream of the game by going to espn3.com.
Both teams take the field for the first time this year after finishing 2011 on a disappointing note. The Cowboys blew their lead in the NFC East on the last day of the season to miss the playoffs. The Raiders lost four of their final five games to miss the postseason, as well.
Don't expect to see much of the Cowboys starters. They likely won't play more than a quarter and some of the team's best players won't even suit up. Miles Austin and Dez Bryant are both battling injuries, so Kevin Ogletree and Andre Holmes will probably get the starting nod.
Several young wide outs will get a chance to earn some playing time during the regular season. Dwayne Harris, Danny Coale and Cole Beasley should all see significant time on the field.
Dallas fans will have to wait a few more days to see Morris Claiborne finally take the field. The rookie cornerback is recovering from a sprained MCL, though he expects to play against San Diego on Saturday.
Carson Palmer will finally get a full preseason in Oakland. The quarterback was traded from the Bengals to the Raiders before the 2011 trade deadline.
Oakland didn't have a selection in the first two rounds of this year's draft, so they won't have any big name rookies making their debut. Rookie Miles Burris, however, will get the start at linebacker. He was taken by Oakland in the fourth round.
Darren McFadden returns to the field after his 2011 season was cut short. He was having one of the best years for a running back before his injury, averaging 5.4 yards per carry through seven games.
The Raiders are two-point favorites in the exhibition.
© Copyright IBTimes 2023. All rights reserved.