Damar Hamlin Injury: Can Hard Tackle In Football Stop The Heart?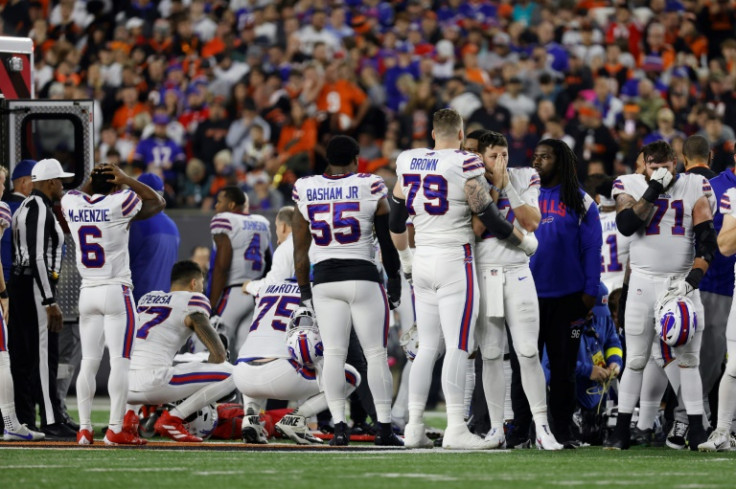 KEY POINTS
Experts said the accident might have been caused by a rare condition called "commotio cordis"
It's possible that Hamlin was hit at a precise moment when his heart was "resetting" between beats
The player was immediately resuscitated after collapsing on the field
Football star Damar Hamlin remains in critical condition after taking a hit that might have triggered a rare but life-threatening cardiac arrest mid-game on Monday.
The 24-year-old player for Buffalo Bills collapsed on the field during a game after tackling the Cincinnati Bengals player Tee Higgins.
Higgins reportedly collided hard with Hamlin's chest, striking the latter's chest with his right shoulder. After initially getting up, Hamlin collapsed and was immediately resuscitated on the field before being rushed to the hospital.
While Hamlin's exact condition is yet to be known, experts said that the accident might have been caused by commotio cordis – a rare phenomenon that can occur if the heart is struck in a very precise time window.
Dr. Nahush Mokadam, the division director of cardiac surgery at The Ohio State University Wexner Medical Center, said in an Insider report that the patient does not need an underlying condition for commotio cordis to occur.
"It can happen simply because of the blunt force in the right spot at the right time."
Mokadam said that it is possible that Hamlin was hit at a precise moment when his heart was "resetting" between beats — that only happens for milliseconds.
If the heart is hit with enough force at the exact moment between squeezing and relaxing, it can go into an abnormal rhythm called ventricular fibrillation, the health expert said.
"When there is ventricular fibrillation, the heart is quivering. It's not squeezing or relaxing, so what happens is that blood flowing through the body stops, and you have a cardiac arrest."
Gregory Marcus, another expert cardiologist and professor of medicine at the University of California at San Francisco, said that a heavy impact like what happened with Hamlin is unlikely to directly damage the heart inside the rib cage.
However, it can cause an irregular surge of electricity, which can lead to sudden cardiac arrest even in those without preexisting heart issues, Marcus said in an interview with the Washington Post.
The Buffalo Bills confirmed in a Twitter post on Tuesday that Hamlin was still in critical condition.
"Damar Hamlin spent last night in the intensive care unit and remains there today in critical condition at the University of Cincinnati Medical Center," Hamlin's team wrote.
"We are grateful and thankful for the outpouring of support we have received thus far."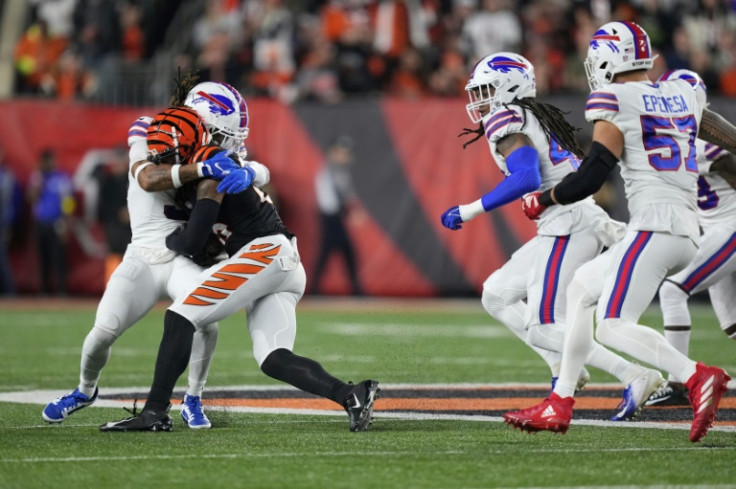 © Copyright IBTimes 2023. All rights reserved.