Daniel Bryan Injury: WWE Intercontinental Champion Still Not Completely Healthy?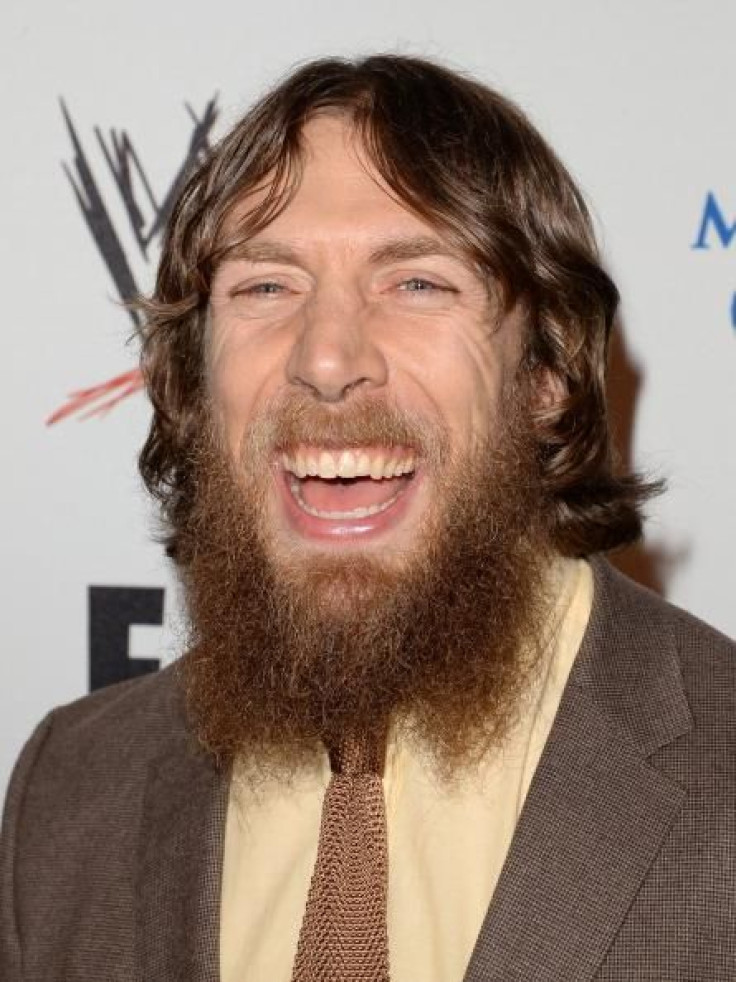 Update: Daniel Bryan has been removed from the remainder of WWE's European tour. In a statement to PWInsider.com, WWE called the decision a "precautionary measure."
Original Story
It's been 11 months since Daniel Bryan underwent neck surgery, forcing him to relinquish his WWE World Heavyweight Championship. The wrestler returned to in-ring action in January, but there are growing concerns that he's still being affected by his injury.
Dave Meltzer recently reported on "Wrestling Observer Radio" that WWE is protecting Bryan because he is in "rough shape." The Intercontinental Champion hasn't wrestled on "Monday Night Raw" in the last two weeks, and he's been put in tag team matches on "SmackDown" instead of singles matches.
The news might not come as much of a surprise, considering Bryan recently said that his return to the ring hadn't been a smooth transition. He appeared on the March 27 episode of "Talk Is Jericho," telling Chris Jericho that he feels "weird" and "run down."
"We didn't know how my neck was going to do when I came back," Bryan told Jericho. "It's the same with any injury, I think. If you have knee surgery, you don't know how your knee is going to do until you actually start putting pressure on it and you can do as much rehab or whatever you want…And so now it's this thing of it being like getting pretty worn down, and I've never felt this way before.
"But I'm also getting older. So I don't know if it's just (that)…but sometimes when you've been off for nine or 10 months, then coming back takes maybe some getting used to, and I don't know if I'm still in that adjustment process."
Bryan came back just in time for the 2015 Royal Rumble, and he was quickly thrust back into action. Not only did he wrestle Kane on the Jan. 15 edition of SmackDown in his first match since Extreme Rules on May 4, 2014, but he competed in a six-man tag match later on in the show. Bryan took part in a seven-man ladder match at WrestleMania 31, winning the Intercontinental Championship for the first time in his career.
Just prior to his comeback, there had been rumors that Bryan's career in wrestling was in jeopardy. He was prepared to have another surgery because he wasn't retuning to full strength, but he eventually got healthy and was able to avoid a second procedure.
Bryan is still scheduled to face Bad News Barrett with the IC Title on the line at Extreme Rules on Sunday, April 26. He remains one of the most popular babyfaces in WWE, and he could be in line for a lengthy title reign, in order to elevate the mid-card championship.
After winning the WWE World Heavyweight Championship at WrestleMania 30, Bryan's injury limited his title reign to just 64 days.
© Copyright IBTimes 2023. All rights reserved.