Darrelle Revis Trade Rumors: Denver Broncos Latest Team Linked To New York Jets Cornerback? Tampa Bay Buccaneers Also Interested?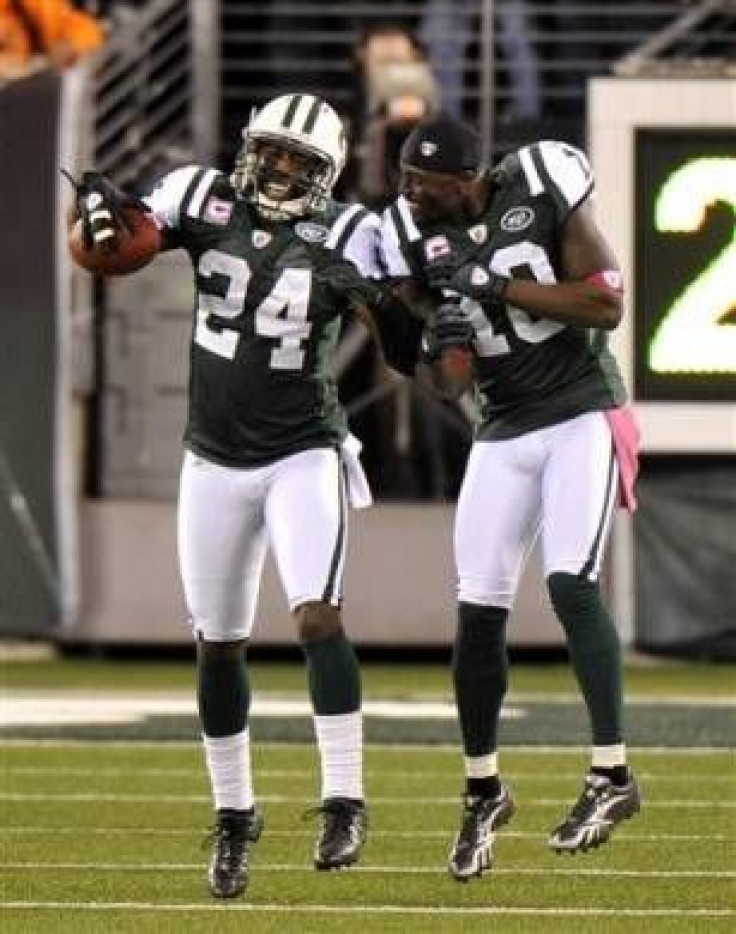 Add the Denver Broncos to the litany of teams interested in acquiring New York Jets cornerback Darrelle Revis.
While he reportedly wants to remain in New York, the Jets are trying to move Revis, and hoping to avoid signing him to the $16 million per season salary he would like.
ESPN New York.com reported Sunday that Denver could be interested in a trade for Revis, much like the San Francisco 49ers and the Atlanta Falcons.
However, there are conflicting reports about Denver's interest. Jeff Legwold of the Denver Post stated on Twitter: "I have known many in this business for a long time and respect them immensely, but the Broncos have NO intention of acquiring Revis."
Later Sunday, NFL.com reported Denver is looking for another cornerback to pair with All-Pro Champ Bailey. The Broncos met with Dunta Robinson before he signed agreed to a three-year deal with Atlanta.
That move, along with the five-year deal the Falcons gave to safety William Moore, probably takes them out of the running for Revis.
That report also stated the Tampa Bay Buccaneers, who have $30 million salary cap space to spend, could be another player for Revis's services.
The Buccaneers were 7-9 last season, but were still in the playoff hunt late in the year despite their last place pass defense surrendering 297.4 yards per game.
Denver had the NFL's third ranked pass defense last season, but let up 331 yards and three touchdowns to Baltimore quarterback Joe Flacco in their 38-35 double overtime loss in the AFC Divisional Round, including defensive back Tony Carter and safety Rahim Moore's mishap in the secondary that allowed Ravens receiver Jacoby Jones to tie the game with 30 seconds remaining in regulation.
Revis will be a free agent after next season, and the Jets would like to trade him now, not only to get something in return, but to avoid the AFC East rival New England Patriots possibly signing him.
Reports have also suggested teams are hesistant to trade for Revis due to his knee injury. He missed 14 games last season after tearing his ACL.
© Copyright IBTimes 2023. All rights reserved.