David Thomson Net Worth: Media Mogul's Family Owns 320 Million Thomson Reuters Shares
KEY POINTS
David Thomson has a net worth of $5 billion
His family is the richest in Canada
The combined net worth of the Thomsons is $35 billion
David Thomson has a net worth of $5.09 billion. However, his family is the richest family in Canada with $35 billion combined fortune.
Thomson is the co-chairman of Woodbridge, the Ontario-based company which controls Thomson Reuters, per Bloomberg. David Thomson owns 14 percent of its assets while other family members split the rest.
His grandfather Roy Thomson acquired a radio station in 1931. Revenues came in and funded the acquisition of another radio station. Soon, the business expanded to include four newspapers and additional two more radio stations. Kenneth Thomson, David's father, took over the business in 1976. David Thomson finally had his chance to lead the company in 2006 after his father's death. Under his leadership, the family-owned business saw aggressive expansion which was highlighted by a merger with Reuters in 2007.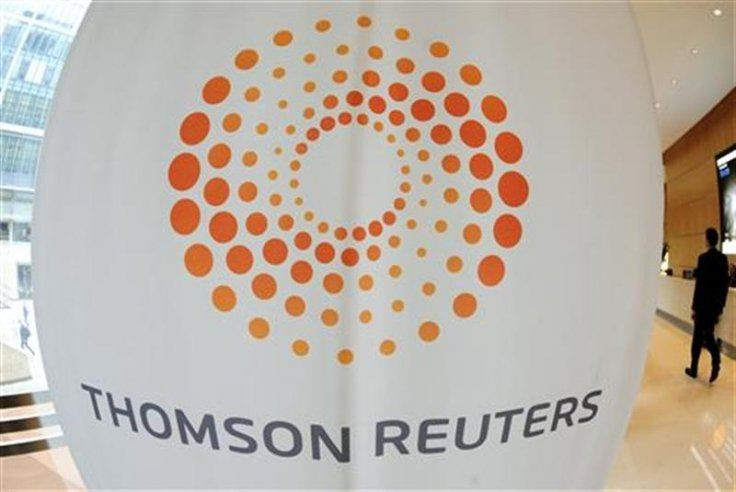 The 63-year-old billionaire acquired Reuters for $17 billion and it immediately yielded gains. In 2014, Thomson Reuters registered $12.6 billion sales. Aside from managing the family business, Thomson maintains an impressive art collection. He owns a couple of Picassos and a collection of art pieces from John Constable. The Winnipeg Jets is also under Thomson as one of the owners. He also owns Osmington, a real estate company. The family also acquired Bell Canada and the Toronto-based Globe and Mail newspaper.
In 2018, Thomson Reuters decided to strike a deal with Blackstone for Refinitiv. Blackstone owned 55 percent of the financial data provider company while Thomson Reuters owned 45 percent. In 2020, Blackstone agreed to sell Refinitiv to London Stock Exchange for $27 billion.
Although his family is the richest in Canada with a lot of investments, ventures and businesses, the Thomson clan maintains a very private life. As Celebrity Net Worth noted, David Thomson rarely gives interviews. However, he has defended himself from critics who claim he is only successful managing family businesses. For him, having a balanced life and spending quality time with family and maintaining hobbies outside work can be considered success.
On the personal side, the father of four is divorced. With a massive personal net worth and even bigger combined family fortune, Thomson ranked number 24 on the richest list of Forbes in 2020.
His brother, Peter Thomson, is the chairman of family-run investment company Woodbridge, which was awarded one of Canada's Best Managed Companies in 2019. The company's efforts in sustained growth and business performance were cited as two of the reasons for the recognition.
© Copyright IBTimes 2023. All rights reserved.