Deadly India Train Crash Brings Focus Back On Safety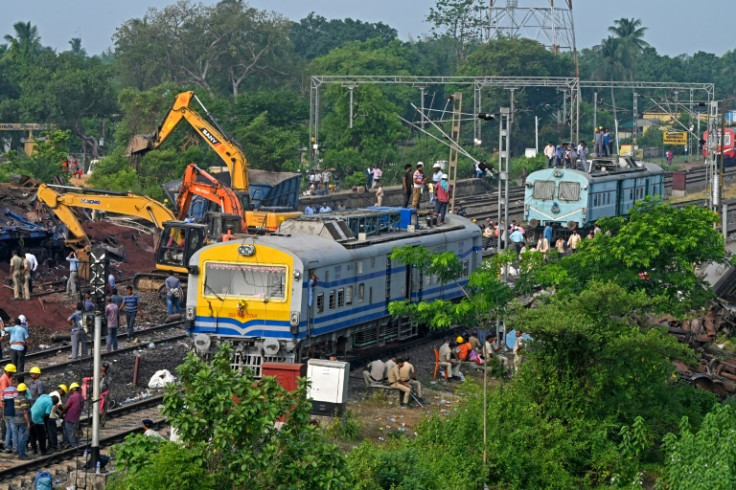 Railway teams worked non-stop Sunday restoring tracks after India's deadliest train crash in decades, a tragedy that has reignited safety concerns about one of the largest networks in the world.
Prime Minister Narendra Modi has pushed a $30 billion railway infrastructure modernisation in a bid to boost India's economy and connectivity, with trains the preferred and cheapest mode of long-distance travel for both people and goods.
On Saturday, when Modi viewed the mangled wreckage, offered condolences to the families of the nearly 300 killed in the triple-train crash and visited some of the hundreds of injured, he had been due to launch a modern electric train fitted with a state-of-the-art safety feature to prevent collisions.
Experts said the crash on Friday at Balasore in the eastern state of Odisha showed India's complex and often antiquated railway system still has far to go.
"Pure operational failures are not uncommon on Indian railways," former top railways official Subodh Jain told AFP. "Safety mechanisms are now far more robust, but it's a work in progress".
Indian Railways, the world's fourth largest rail network, runs some 14,000 trains daily with 8,000 locomotives over a vast system of tracks some 64,000 kilometres (40,000 miles) long.
Carrying more than 21 million passengers each day, according to official figures, the network is under enormous pressure in a country which has recently become the world's most populous.
Jain said the pressure of traffic is so great it is often hard to "block a line long enough" to carry out necessary improvements.
"There has to be some drastic change," the former railway board member said.
Railway Minister Ashwini Vaishnaw on Sunday linked the cause of the latest crash to the signal system, on a "change that occurred during electronic interlocking", a technical term for a complex computer signal system meant to stop crashes.
But Vaishnaw, who said it was "not appropriate" to give details before a final investigation report, also noted that "the people responsible for it" had been identified.
Local media have quoted a preliminary investigation report, with the Times of India reporting on Sunday that "human error in signalling may have caused the collision between three trains".
Modi has warned that "no one responsible" would be spared.
India has spent vast sums in recent years to upgrade its rail network, run express trains, build modern railway stations, lay new tracks and install electronic signalling systems.
But Jaya Varma Sinha, a member of the Indian Railway Board, told reporters that even if the Indian-designed "Kavach" anti-collision system -- meaning "shield" in Hindi -- had been in place, it would not have stopped Friday's disaster.
"It has been tested at various levels, and is very effective in preventing trains moving in opposite directions on the same track from colliding," she said.
"But in this case, even if Kavach was there, it would not have stopped the collision -- because it was a situation as if a big boulder was suddenly dropped in the way of a fast moving train."
An average of 20,000 people died in rail accidents -- collisions, derailments and other causes -- between 2017 and 2021, according to official records.
Experts say that while accidents have reduced over time, the needed improvements have been incremental at best
Derailment accounted for 69 percent of accidents, according to a 2022 report by the country's top audit institution, the Comptroller and Auditor General of India.
Defective tracks, poor maintenance and old signalling kit combined with human errors caused many derailments, the report said.
For India, one of the world's fastest-expanding major economies, more time is needed to improve the network, Jain said.
"We are running more trains, more longer trains of 24-25 carriages, more faster trains more frequently on all tracks: imagine the pressure," Jain said.
"What we need is to run more shorter length trains, ideally 18 carriages long, more frequently on all tracks -- but that needs a lot of upgrade work which will take time. Money is not a problem anymore."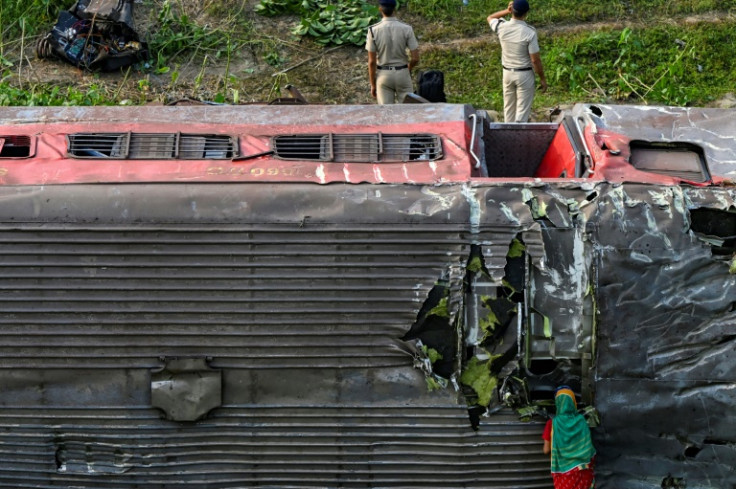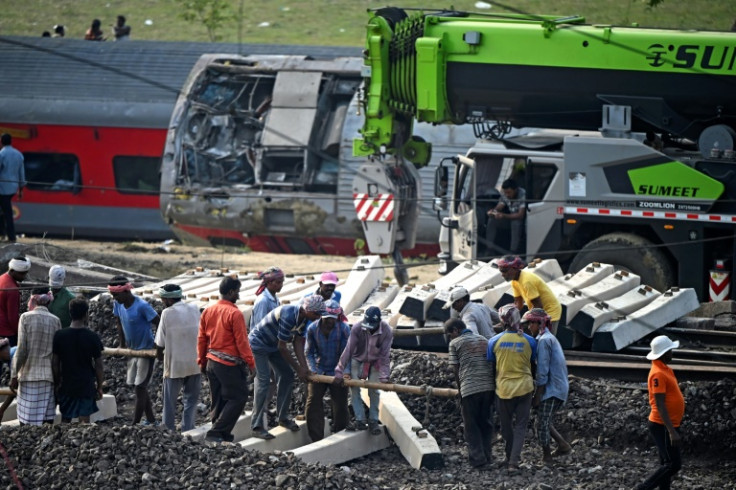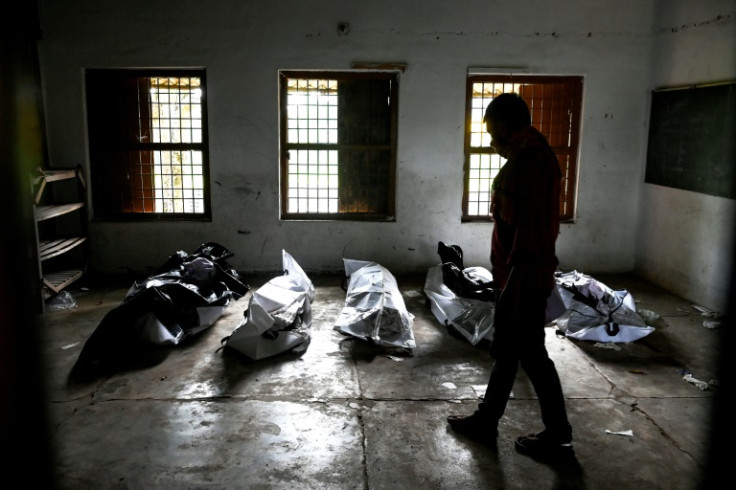 © Copyright AFP 2023. All rights reserved.