Death Toll In Indonesia Attack Rises To Eight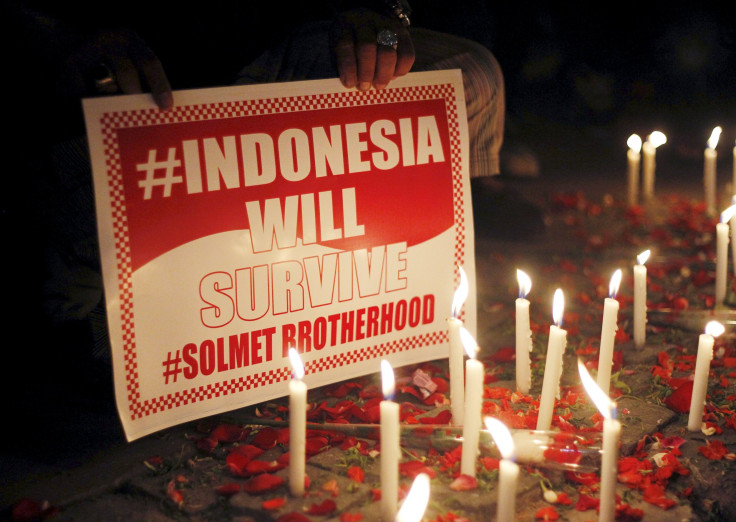 Another person has died from injuries sustained in last week's militant attack in Indonesia's capital, a spokesman for national police said on Sunday, bringing the death toll to eight.
The gun and bomb attack on Thursday, which has been claimed by Islamic State, injured around 30 in Jakarta's commercial district. Five of the attackers were among the dead.
"The victim was an employee of a branch of Bangkok Bank nearby," Jakarta police spokeswoman Yulia Hutasuhut told Reuters. The person was Indonesian.
Indonesia has the world's largest number of Muslims, the vast majority of whom practice a moderate form of Islam.
Security forces have been largely successful in stamping out homegrown militancy, but last week's attack confirms concerns about a resurgence inspired by IS.
Police arrested 12 people linked to the Jakarta attack in raids across the country at the weekend, and found evidence the group had planned further attacks targeting security officials and foreigners in other cities like Bandung.
National police chief Badrodin Haiti told reporters on Saturday the alleged mastermind of the attack, an Indonesian man living in Syria called Bahrun Naim, had transferred thousands of dollars to local accounts in the lead up to the attack.
"The total amount transferred was pretty big, but there were several transfers that moved through various accounts before reaching the destination. We are investigating what exactly the money was used for," Haiti said.
© Copyright IBTimes 2023. All rights reserved.