DeMar DeRozan-Kawhi Leonard Trade: NBA Players Question Raptors' Loyalty
The Toronto Raptors believe they have made a good deal after landing Kawhi Leonard from the San Antonio Spurs, but the franchise has been blasted by a number of NBA players for showing a lack of loyalty to DeMar DeRozan, who was part of the trade deal confirmed Wednesday.
After LeBron James' highly anticipated move to Los Angeles Lakers as a free agent, the Spurs small forward was the most sought after player and his next decision was the talk in the NBA. Leonard was keen to join the former Cleveland Cavaliers star in Los Angeles, but they were not willing to make a trade and intended to wait until he became a free agent in 2019.
The Raptors were the only team to make a satisfactory offer and the Spurs decided to trade Leonard for DeRozan and point guard Danny Green along with a protected draft pick. It became immediately clear that either player was not keen on making a move after the Raptors' all-time leading scorer questioned the team's loyalty.
"Be told one thing & the outcome another," DeRozan wrote on Instagram as talks of the impending deal gathered pace. "Can't trust em. Ain't no loyalty in this game. Sell you out quickly for a little bit of nothing … Soon you'll understand. Don't disturb."
The 28-year-old has played his entire career thus far with the Raptors since joining them as the ninth overall Round 1 draft pick in 2009. DeRozan is tied to the Spurs until 2021 when he can become a free agent, while it is believed that Leonard could join the Lakers in 2019 after just one season with the Raptors, but the Toronto franchise are hoping to change his mind and convince him to sign a long-term deal next year.
The Raptors' decision to trade DeRozan has not gone down well with a number of current NBA players, with many of them questioning the team's loyalty to their all-time top scorer, while a few have suggested that loyalty and sport do not mix well together.
Dwayne Wade was one of the players that reacted to DeRozan's trade, with the Miami Heat star admitting that "it sucks" after everything that the shooting guard gave to his team. Lou Williams of the Los Angeles Clippers also admitted that he was "hurt" after initially suggesting that the Raptors are not capable of doing that to their most loyal player.
"DeRozan gave everything to Toronto, everything they asked him to do from the standpoint of loyalty," Wade said, as quoted on news.com.au. "That's why I hate loyalty and sports, those two words, they shouldn't go together. … From a player standpoint, it just sucks."
"I'm hurt bro. I'm hurt. My dog gave that city and organization his heart and soul. He was loyal to the soil and got stabbed in the back," Williams said, reacting to the Raptors' decision to trade DeRozan.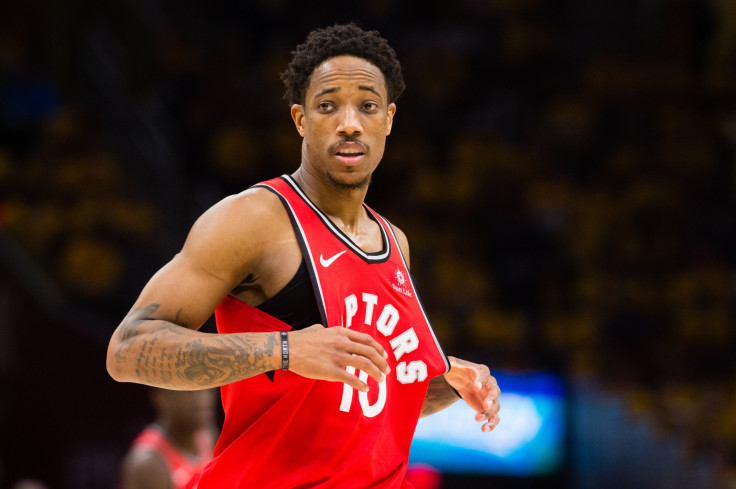 © Copyright IBTimes 2023. All rights reserved.