Democrats Bowing Out Of Netanyahu's Speech To Congress In March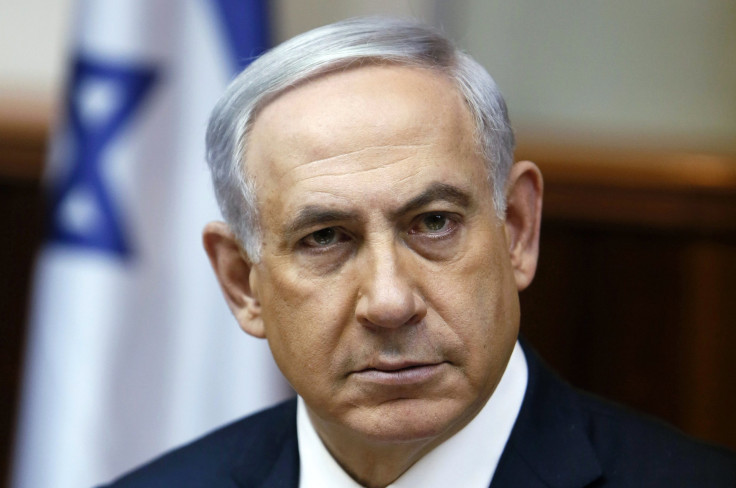 Israel's Prime Minter Benjamin Netanyahu will likely request harsher U.S.-imposed sanctions on Iran in a speech to Congress in March at the invitation of Republicans, but fewer and fewer Democrats are actually planning to attend the joint session.
Vice President Joe Biden will not be there, citing travel plans, and neither will a growing number of other high-ranking Democrats who have bristled at the visit. Netanyahu will speak in support of a bill that would attempt to force Iran into disarmament with sanctions on the nation's petroleum industry and financial services, while President Obama prefers to pursue negotiations to phase out the country's nuclear program.
"New sanctions passed by this Congress, at this moment in time, will all but guarantee that diplomacy fails -- alienating America from its allies; making it harder to maintain sanctions; and ensuring that Iran starts up its nuclear program again," Obama said in his State of the Union address last month.
Just today, the list of Democrats that will opt out of the address has expanded by at least four and now includes Rep. James Clyburn, D-S.C.; Rep. Raul Grijalva, D-Ariz.; Rep. John Lewis, D-Ga.; Rep. G.K. Butterfield, D-N.C.; Rep. Earl Blumenauer, D-Ore.; Rep. Barbara Lee, D-Calif.; and Rep. Gregory Meeks, D.-N.Y., according to the Hill.
Netanyahu will make his pitch to Congress at the request of Republican House Speaker John Boehner. In a slight to tradition, Boehner failed to notify either the White House or the State Department before extending the invitation to Netanyahu, saying, "Congress can make this decision on its own."
Tzachi Hanegbi, deputy Israeli foreign minister, told a radio station in Tel Aviv on Friday that Netanyahu did not mean to stir up controversy with his visit, saying, "It appears that the speaker of Congress made a move, in which we trusted, but which it ultimately became clear was a one-sided move and not a move by both sides," as reported by the Guardian.
Obama has declined to meet with the prime minister while he is in the country and has already made clear his plans to veto any bill that takes such measures. The presidents' new national security plan states that preventing Iran from developing a nuclear bomb remains among the administration's top priorities. A group of 10 Democrats have said that they will not vote for any sanctions toward Iran until after March 24, providing a window for negotiations to continue. Netanyahu's speech is planned for March 3.
Further complicating the plot is the fact that Netanyahu is up for re-election in Israel on March 17 and is currently in a close race with center-left party Zionist Camp. That timeline has made Obama and some Democratic leaders uncomfortable about the possibility that Netanyahu's appearance may carry undue influence on the election. House Minority Leader Nancy Pelosi, D-Calif., has called the move an "exploitation" of Congress, according to The Hill.
The conflict is a rare break in bipartisan support for Israel, which is the largest recipient of U.S. foreign aid and has requested more than $3 billion from the U.S. government this year.
© Copyright IBTimes 2023. All rights reserved.