Denmark Imposes Temporary Controls On Border With Germany To Counter Refugee Influx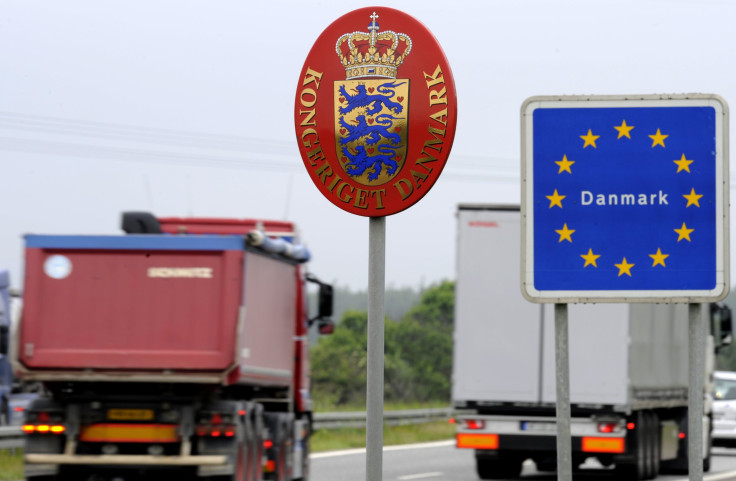 Denmark imposed new temporary controls along its southern border with Germany Monday in a bid to counter the refugee influx. The move came hours after neighboring Sweden enforced photo identity checks on travelers from Denmark crossing the Oresund bridge.
Danish Prime Minister Lars Loekke Rasmussen said Monday that police had begun carrying out spot checks on travelers crossing the border from Germany — the latest move by a European Union country to suspend the open-border policy.
"We are introducing temporary border controls, but in a balanced way," he said, adding that the "ordinary" Danes and Germans will have no difficulties crossing the border, the Associated Press reported. "If the European Union cannot protect the external border you will see more and more countries forced to introduce temporary border controls," Loekke Rasmussen added.
The prime minister said that his country's move was in response to Sweden's checks for travelers from Denmark. Passengers travelling by train, bus or ferry across the Oresund bridge will be required to produce photo identity proof to enter Sweden. Danish authorities reportedly condemned Sweden's move and said that Stockholm should pay the cost for the ID checks.
"The Swedish ID checks can increase the risk of a large number of illegal immigrants to accumulate in and around Copenhagen," Loekke Rasmussen said, according to Reuters.
More than 1 million migrants and refugees arrived in Europe in 2015, according to the International Organization for Migration and the United Nations refugee agency. Most came from Syria, Iraq and Afghanistan, fleeing conflict and the brutal Islamic State group. Denmark is expected to receive about 20,000 asylum-seekers this year.
© Copyright IBTimes 2023. All rights reserved.