Sweden Can Take More Refugees If Spread out Across Country, Official Says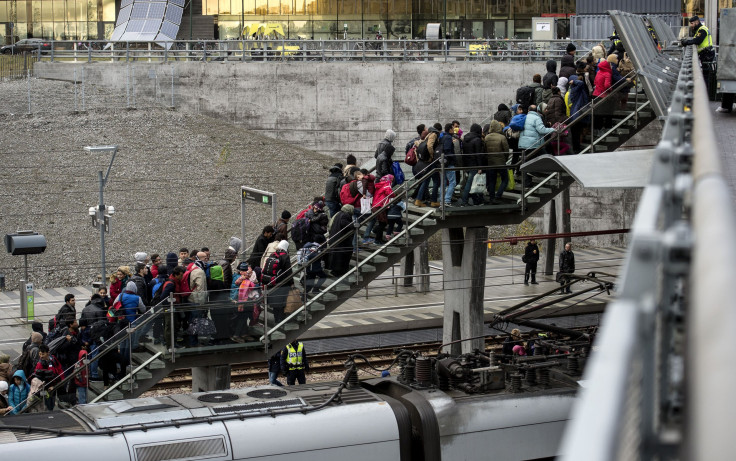 A Swedish government official said Sunday the Scandinavian country could accept more refugees from the Middle East as long as they are spread out more evenly than they have been. Sweden already has taken in more refugees per capita than any other European nation.
Per-Arne Andersson, a top official at the Swedish Association of Local and Municipal Governments, said on Swedish radio there "are 40 to 50 municipalities that are facing a crisis, but the other 200 to 220 municipalities say they can do more," Agence France-Presse reported.
In 2015, Sweden accepted 160,000 asylum-seekers, earning a reputation as a safe haven for those seeking refuge. At its migratory peak in mid-November, the country took in as many as 10,500 refugees per week, but that number fell to about 3,500 per week around mid-December.
Asylum-Seekers in Sweden by Country of Origin in 2015 | FindTheData
Sweden could indeed accept more refugees, but the country needs help finding accommodations, said Erik Nilsson, a senior official in the prime minister's office for refugee and labor issues. "We need for people to be able to find their own housing, using their relatives, and we also need more refugee housing facilities," he said on Swedish radio.
However, Sweden recently took action to curb the flow of refugees. The country is set to require travelers from Denmark to present photo identification cards before being granted entrance. It's the first time Sweden has imposed that type of requirement since the 1950s, the Guardian reported.
"The government now considers that the current situation, with a large number of people entering the country in a relatively short time, poses a serious threat to public order and national security," it said in a recent statement.
More than 1 million migrants and refugees reached Europe in 2015, according to the International Organization for Migration and the United Nations refugee agency. Most came from Syria, Iraq and Afghanistan, with many fleeing the violence of the Islamic State group, also known as either ISIS or ISIL.
© Copyright IBTimes 2023. All rights reserved.
FOLLOW MORE IBT NEWS ON THE BELOW CHANNELS