Denmark Refugee Crisis Update: Copenhagen Extends Border Controls Within Schengen Zone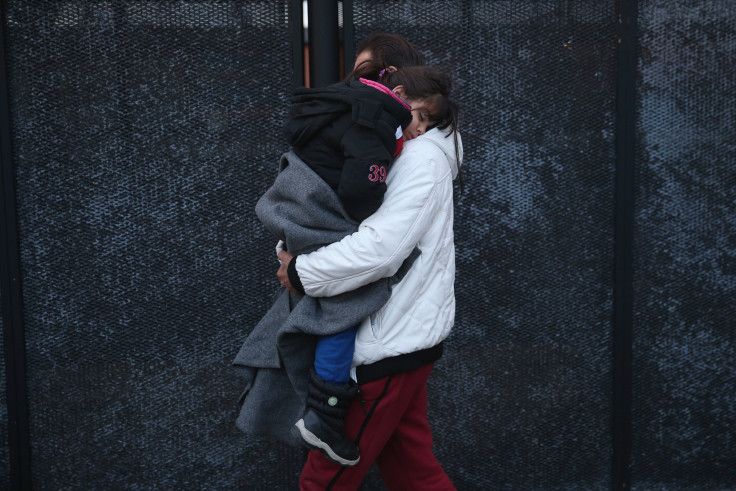 Denmark will extend its temporary border controls within the Schengen zone until at least March 4, Minister for Immigration, Integration and Housing Inger Stojberg said Tuesday, local Danish media reported. The announcement comes as debate over the viability of the Schengen Area has intensified throughout the continuing refugee crisis in Europe.
The Schengen Agreement defines a 26-country area within Europe through which EU citizens can travel freely without visa or passport control. Visitors require visas, though refugees are often treated as a special case. While it has existed for more than 20 years, Schengen has recently come under fire in the wake of the refugee crisis as well as a coordinated terror attack on Paris in November 2015 that left 130 dead.
Denmark, which has taken in at least 20,000 refugees, instituted the border controls in January and then extended them in February. A vast majority of refugees arriving in Denmark want to pass through to Sweden, particularly after Danish Parliament instituted a controversial policy in January allowing local authorities to seize certain valuables from asylum-seekers. The border checks instituted in January involve spot checks of passport identification, concentrated mostly on the border with Germany.
More than 1 million refugees, many of them from Iraq, Syria and other war-torn regions of North Africa and the Middle East, have sought asylum in Europe since the start of 2015. At least 100,000 more have arrived since January of this year. Germany and Sweden have been two of the top destinations for refugees seeking asylum, in part because of their strong economies and job markets.
Hundreds of thousands of people have entered the Schengen Area through Greece because of its close proximity to Turkey, a common transitory stop for refugees from the Middle East. Once inside Schengen, refugees begin the journey to their final destination, often taking trains, being smuggled in cars or walking, as EU regulations state that they can apply for asylum only in the country they want to settle in once they have reached that country.
Member nations have also criticized Schengen after Islamic extremists who had pledged allegiance to the terror organization known as the Islamic State group descended upon cafes, bars, restaurants, a concert hall and a stadium in Paris Nov. 13, carrying out their attack using AK-47s and suicide bombs. None of the terrorists were refugees, according to available reports, and all of them were either French or Belgian nationals who had been allowed to travel freely throughout Europe as they planned their attack.
© Copyright IBTimes 2023. All rights reserved.