Refugee Police Clashes: Why Is Wealthy Denmark Taking Such A Harsh Stance Against Syrians?
Denmark became the latest flashpoint in Europe's ongoing refugee crisis this week as police deported refugees and closed borders and officials passed additional legislation to slash benefits for asylum-seekers. The response was part of a larger series of policy changes that aim to aggressively deter immigration as Europe struggles to cope with its largest influx of refugees since World War II.
Thousands of people, more than half of them coming from war-torn Syria, have been arriving on Europe's shores in waves since January, fleeing violence and persecution in their home countries. European Union member states have welcomed the refugees with varying degrees of openness, and Denmark has been one of the strictest, making permanent residency permits hard to come by and refusing to accept mandatory resettlement quotas. The wealthy nation has toughened its already tough stance on immigration, despite its high average income and thriving social benefits program.
Unlike many of the EU countries that have been reticent to take refugees, such as Hungary and Croatia, Denmark has historically been one of the wealthiest nations on the continent. Danes enjoy a high standard of living and extensive social welfare benefits from the state, and minimum wage workers make as much as $20 per hour.
The gross national income per capita was around $61,000 a year from 2010 to 2014, quite high compared with other affluent European nations, including France, where GNI per capita was $43,000, and Germany, where it was $47,640, according to data from the World Bank.
Meanwhile, the unemployment rate in Denmark has remained low over the past several years, hovering at around 4.7 percent since July, according to Trading Economics, causing some critics of Danish immigration policies to wonder what has motivated the nation's strict anti-refugee stance.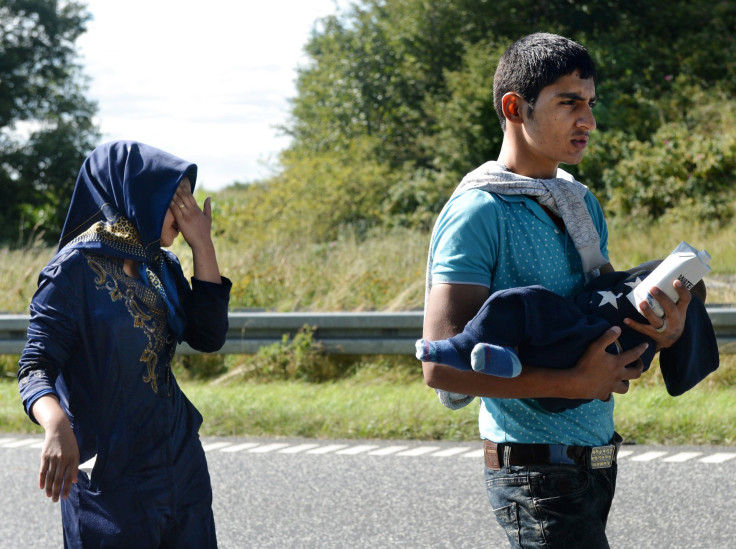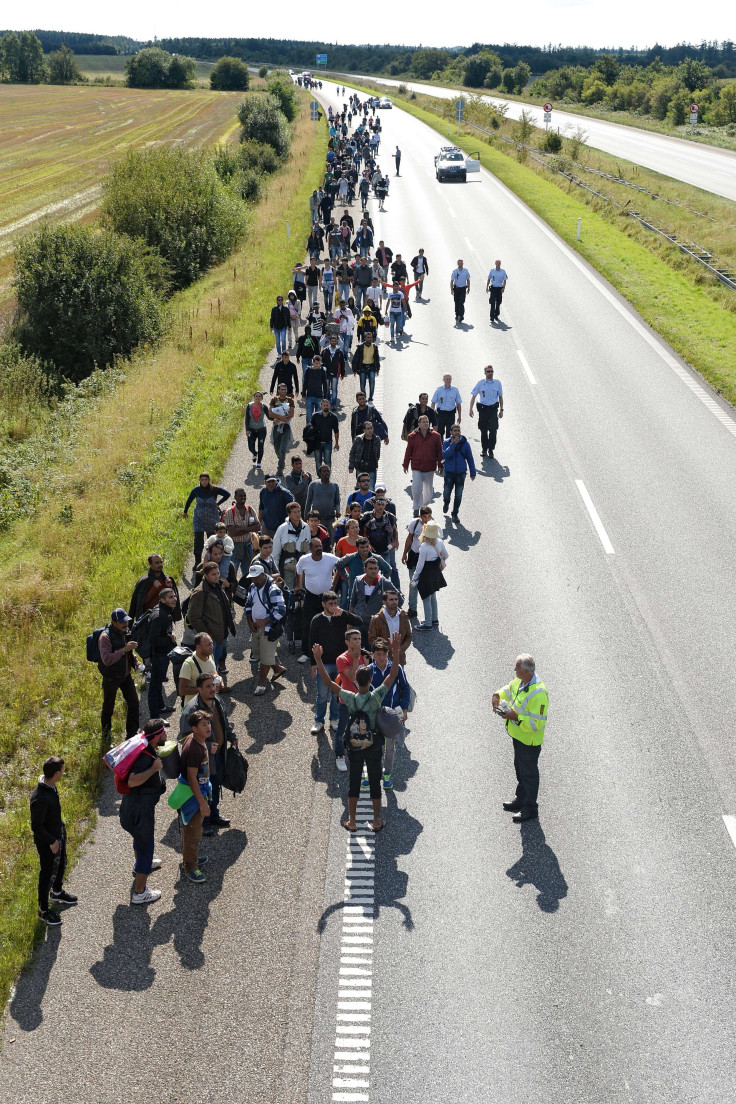 The nation's demographics might offer some clues. Roughly 90 percent of Denmark is of Danish origin and the country has long been ethnically homogenous. The few immigrants who make it to Denmark tend to be Inuit, Turkish or German.
Denmark's strict regulations on immigration have tightened throughout the past week as refugees who had been detained in Hungary to the east began arriving in western European countries like Germany and Denmark. The majority of the hundreds of people who arrived in Denmark wanted to pass through to neighboring Sweden, where authorities reiterated Monday their 2013 promise to issue permanent residency to all refugees of the Syrian war.
The Danish parliament passed several policies Monday that effectively ramped up its existing laws on border control and discouraged asylum-seekers from entering Denmark. The legislation included a provision that cut social benefits for refugees in half and prohibited new arrivals from bringing their families to Denmark for at least one year. As part of the policy changes, the ruling right-wing Venestre party published advertisements in Lebanese newspapers Monday to discourage Middle Eastern refugees from fleeing to Denmark.
In a speech Wednesday, Jean-Claude Juncker, president of the European Commission, called for the EU to institute binding refugee quotas in order to resettle some 160,000 refugees. A majority of the 26 member-states will need to approve the proposal in order for it to become law.
Denmark has made clear that it will not support the resolution. "It is obvious that there is a need for joint European solutions and there is a need for a better and wider distribution of these people in Europe," said Jakob Ellemann-Jensen Wednesday, a spokesperson for the ruling Venstre party. "But with that said, Denmark has already taken its share of the responsibility and will continue to do so. Quotas are not something we care for," he said.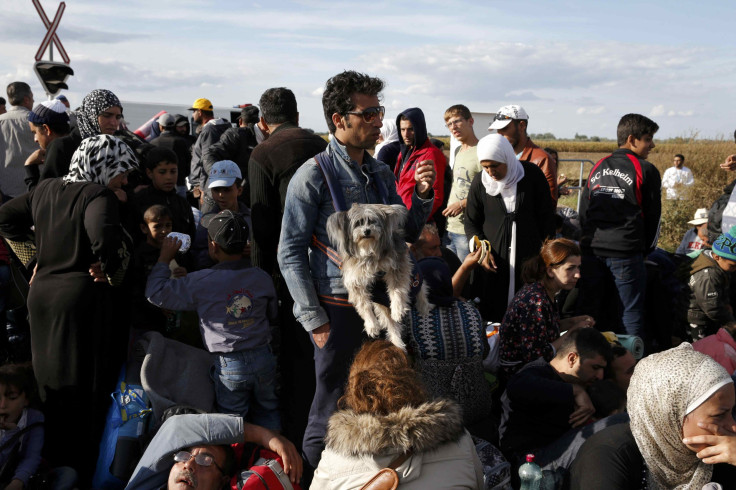 Danish authorities continued their efforts to stem migration by blockadeing major highways on the border with Germany Wednesday. Police clashed with some 300 refugees who were walking on a highway in southern Denmark near the border with Germany. Police said they at first tried explain to refugees that it was dangerous to walk on the highway and that they would not be allowed to continue. As desperation grew, refugees continued to try to cross the police line, resulting in fights along the highway.
Along with the highway blockades, trains and ferries carrying refugees were also stopped upon arrival from Germany Wednesday. Many people onboard refused to exit the vehicles, not wanting to register in Denmark for fear they would not be allowed to pass through to Sweden. "We know that many of them want to go to Sweden, but naturally we cannot let that happen," police spokesman Carsten Andersen said, as reported by the Guardian.
Danish Prime Minister Lars Løkke Rasmussen voiced his support for the anti-refugee policies this week. "Police have my full backing," he said, the Wall Street Journal reported Thursday. "They have done very good police work where we both follow our international commitments and where we do it in a Danish way without unnecessary force."
© Copyright IBTimes 2023. All rights reserved.