Dennis Kucinich's Second Act: Longtime Congressman Launches Progressive PAC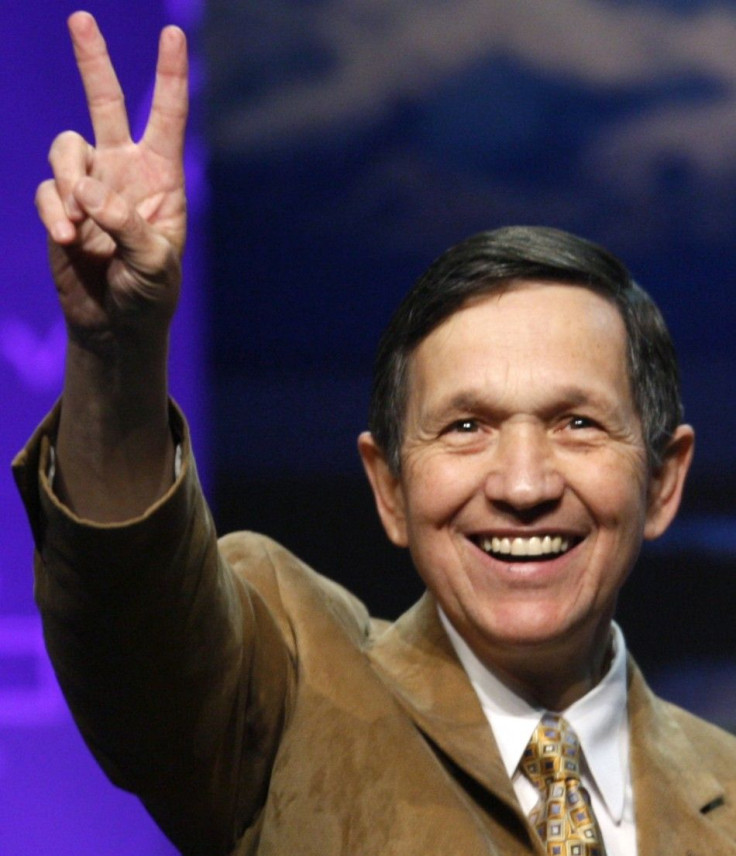 Rep. Dennis Kucinich, Democrat of Ohio, is starting a new political action committee, the next step in his political career as he prepares to retire from the U.S. House of Representatives after eight terms in office.
The emphasis is on action, at local, state and federal levels. And the emphasis is on taking charge, said Kucinich in a web video announcing the new group. I'm giving people the tools they need to be able to change the outcome, not only with respect to campaigns for candidates, but on issues that affect our community, our state and our nation.
In an interview with the Huffington Post, Kucinich described his group as the antithesis of a super PAC. Supporters will have the opportunity to vote on which candidates the group supports, Kucinich said. While he said the PAC will look to support candidates who share some of his progressive stances on issues such as health care, the environment and war, the longtime congressman said the group would not rule out Republican politicians either.
Our effort is going to have broad subscription so that we can show that it's possible to have broad-based support for political change. ... The candidates we support will not be beholden to any specific interest group, he said.
Kucinich, the former chairman of the Congressional Progressive Caucus who ran for the Democratic presidential nominee in 2004 and 2008, recently lost his primary election for Ohio's newly created 9th district to Rep. Marcy Kaptur. Although he was expected to run for a seat in Washington State -- speculation that was intensified after he made a series of trips to the state in 2010 after it became apparent his seat was in jeopardy -- in May he announced this current term would be his last.
I will complete my service in the U.S. House on January 2, 2013, with the same passion and devotion to duty with which I began it on January 3, 1997. And when I do, I shall think of you and all those who have given me encouragement to continue to be of service, and I will smile, knowing that we shall meet again in our celebration of the potential of citizen activists to change the world, Kucinich wrote in a statement announcing his decision to leave Capitol Hill.
© Copyright IBTimes 2023. All rights reserved.
FOLLOW MORE IBT NEWS ON THE BELOW CHANNELS