Denver Broncos News: Peyton Manning?s Success May Hinge On One Player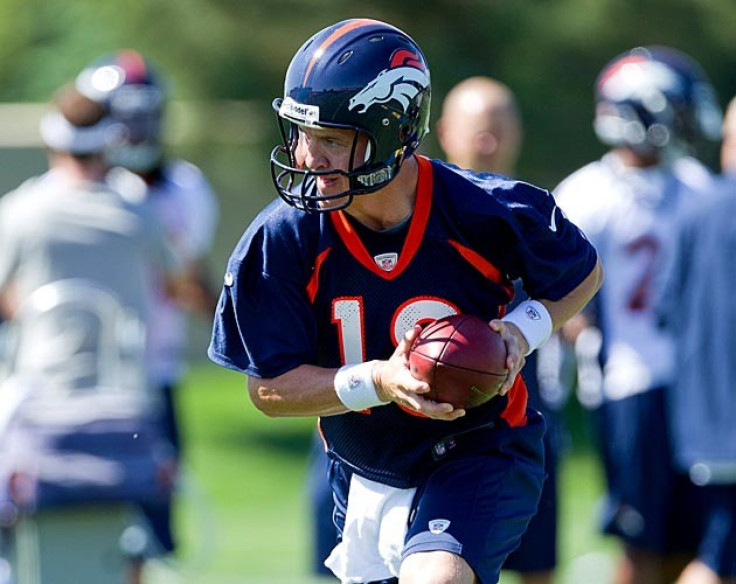 As important as many of the additions were to the Denver Broncos this past offseason, the offensive line remains perhaps the most vital component for the team's success - particularly due to the new guy who will be taking snaps.
Protecting Peyton Manning might priority No. 1 for Denver in 2012.
With training camp already underway, the Broncos have begun negotiating contract talks with Pro Bowl left tackle Ryan Clady. As of Monday, there has been no word of a deal in place, which is cause for concern.
Clady, who clearly has not played at the level of his rookie season, is still one of the most dominant tackles in the league, and will be crucial in protecting Manning, who is coming off a season where he was sidelined for every game.
Since Clady is protecting Manning's blind side, Clady's presence and effectiveness to the offense is invaluable.
"Although we want to reach an extension with Ryan, we are unable to do so at this time," said team executive vice president John Elway. "Now, our complete focus as an organization must turn toward having a successful 2012 season. We're looking forward to Ryan playing a key role on our team this year and hope he will be a Bronco for many seasons to come."
Clady blew out his knee while playing a pick-up game of basketball in 2010, and has not been the same ever since.
In his rookie season, Clady only gave up half of a sack. Since then, the 25-year-old has seen that number exponentially grow, but he remains a top offensive lineman
Clady was named to his second Pro Bowl in 2011, and is now demanding top dollar for his services.
According to reports, he already turned down a five-year, $50 million contract, with $28 million guaranteed. It's possible that Clady will demand a contract similar to what Joe Thomas received from the Cleveland Browns in Aug. 2011.
If the Broncos cannot make a deal with Clady, they can always use their franchise-tag on him, in which Clady will make around $9.5 million next season.
Clady is still clearly one of the best tackles in the league, and if Manning is expected to stick around the Mile High City for multiple seasons, it would be in the Broncos' best interest to keep Clady on board, and pay him.
© Copyright IBTimes 2023. All rights reserved.