Department Of Justice To Release 30,000 Emails From IRS Exchange With White House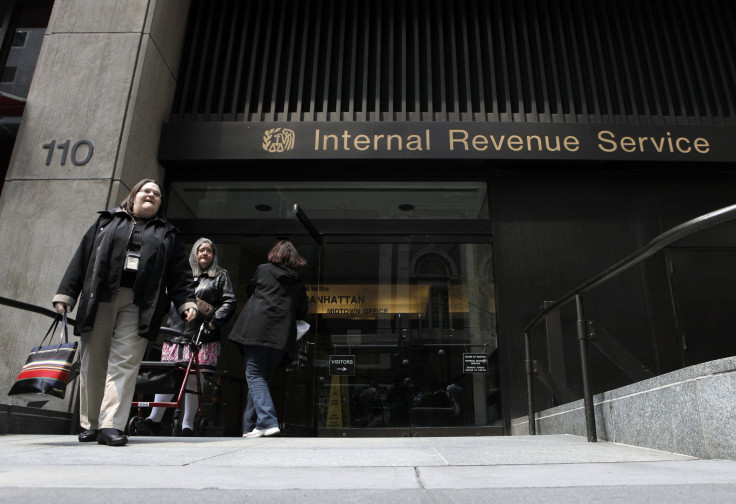 The Department of Justice is set to release thousands of documents relating to an investigation of the IRS, after accusations that the tax collection agency improperly disclosed taxpayer information to the White House. According to a report by The Daily Caller, the DoJ could release nearly 30,000 emails that were exchanged between a former IRS official and a White House policy adviser in the next two weeks.
The investigation began in 2013 when The Daily Caller reported that ex-IRS official Lois Lerner and White House adviser Jeanne Lambrew allegedly exchanged confidential information about a group attempting to overturn an Obamacare contraception mandate with a lawsuit. Thousands of emails between the two were turned over to Congress, providing more information and context about the relationship between the White House and IRS.
The allegations came amid a larger story of claims that the IRS was targeting conservative groups applying for tax exemptions. IRS officials denied they were targeting specific groups when in testimony before Congress in March 2012 and again in May.
The group Cause of Action sued the Treasury Department for more information about the cooperation between the IRS and the White House, but only recently made progress.
If Cause of Action has its way, the release will happen soon, but The Daily Caller asserts that the Justice Department is attempting to delay the release of the documents for another two weeks.
"It needs the additional two weeks to deal with the last 500 pages to determine if they are responsive and make any necessary withholdings," Justice Department attorney Yonatan Gelblum said in an email to Cause of Action, the Caller reported. "We would therefore like to ask the court to permit the agency to issue a response (including production) on December 1 as to any documents it has completed processing by that date, and do the same as to the remaining documents by December 15."
Cause of Action believes that the release will show that the IRS handed over numerous "improper disclosures of confidential taxpayer information."
"[T]he Treasury Inspector General for Tax Administration (TIGTA) informed Cause of Action that there exist nearly 2,500 potentially responsive documents relating to investigations of improper disclosures of confidential taxpayer information by the IRS to the White House," the group said in a statement.
© Copyright IBTimes 2023. All rights reserved.