'Descendants Of Victors': Russia Evokes Stalingrad For Ukraine Boost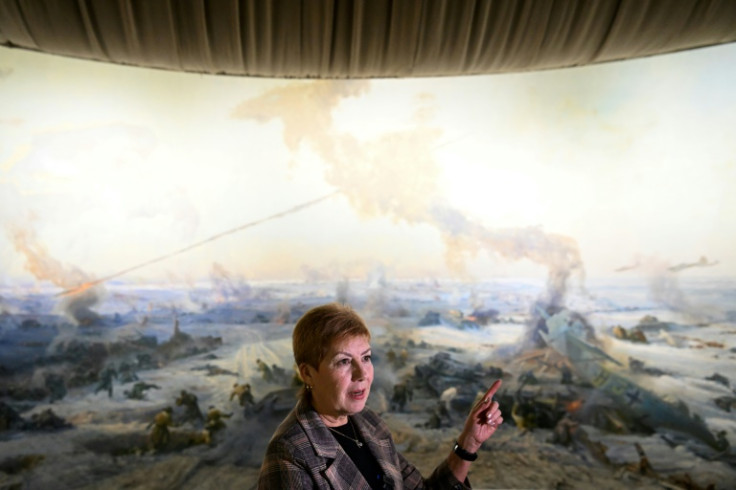 Eighty years after the devastating battle for Stalingrad in southern Russia, one of the bloodiest chapters of World War II, volunteers like Andrei Oreshkin are still retrieving remains of killed Soviet soldiers.
More than one million members of the Red Army died fighting for the city, a sacrifice that has seen it evolve into a symbol of the Soviet Union's victory over Nazi Germany and a mecca of modern Russian patriotism.
But the anniversary on February 2 to commemorate that crucial battle has taken on added meaning this year as Russian troops fight in Ukraine.
The Kremlin has gone to great lengths to present the nearly year-long conflict there as yet another fight against Nazism, like the one two generations ago in the southern city now called Volgograd.
And many, including Oreshkin, are receptive to this narrative.
"Of course, we're fighting fascism," he told AFP at Rossoshka, a burial ground near Volgograd for Soviet as well as German and Romanian soldiers killed.
Moreover, he agrees with Moscow's view that the conflict in Ukraine is rooted in the West's miscalculation of Russia's resolve and capabilities, as in World War II.
"At the time, Nazi Germany and its allies underestimated... the Soviet Union, its power and the patriotism of its people," Oreshkin said.
"The West is hoping that Russia is weak."
Such comparisons with the past are everywhere in Volgograd, a city of one million people where every street bears a reminder of the destruction 80 years ago.
Symbols of Russia's forces in Ukraine -- the letters Z and V -- are displayed side-by-side banners and memorials honouring Soviet troops.
The historical messaging -- that Moscow once again must fight European fascism -- echos the justifications by President Vladimir Putin when he launched the offensive in February last year, vowing to "de-Nazify" Ukraine.
At the Battle of Stalingrad Museum, employee Tatiana Prikazchikova said Western criticism of Russia was "nothing new" after centuries of confrontation.
Recently her museum has hosted ceremonies to give medals to the families of Russian soldiers killed in Ukraine.
"The message is this: their ancestors were fighting fascism," she said, pointing to a 360-degree panorama depicting the battle. "They are following in this tradition."
The museum recently hosted a ceremony for the Youth Army patriotic movement, financed by the defence ministry, where leaders told the children: "You are the descendants of the victors of Stalingrad!"
The city's famous war memorials, such as the "Motherland Calls" statue, have also been used as send-off points for volunteer soldiers heading to Ukraine.
Most Volgograd residents that spoke to AFP said they were glad of the commemorations to mark the 80th anniversary of the battle, though many did not want to make any comparisons with the Ukraine conflict.
"We should think about it, so we do not repeat mistakes and draw some conclusions," said Yekaterina Sedova, a 21-year-old chemistry student, who said her great-grandfather fought at Stalingrad.
She has taken part in patriotic events linked to the commemoration but did not want to "mix" the events, adding that she was trying to limit her exposure to news about Ukraine so as "not to harm myself emotionally".
Others felt uncomfortable with the pomp.
"This is a tragedy for Volgograd and for our country," 31-year-old Maria Anshakova told AFP by the bank of the Volgograd river, saying it "should be marked quietly".
Local historian and activist Vyacheslav Yashchenko said the celebrations had become far bigger compared to those in Soviet times.
He also said he was disturbed to see the government promoting the Ukraine offensive alongside the Stalingrad anniversary.
"It is true that the (World War II era) victories were really huge for our country," he said.
"But the authorities now are using past victories and historical events that suit them for the image of the country and to manipulate peoples' consciousness."
Back at the Rossoshka memorial, Oreshkin, part of a group that recovered the remains of more than 1,000 Red Army soldiers last year alone, showed AFP the ID tags and other personal items he found in the clay ground outside Volgograd.
"Future generations may have to do what we do," he sighed.
"I just hope those in charge will learn from our experience and that the dead will not be left out in the fields."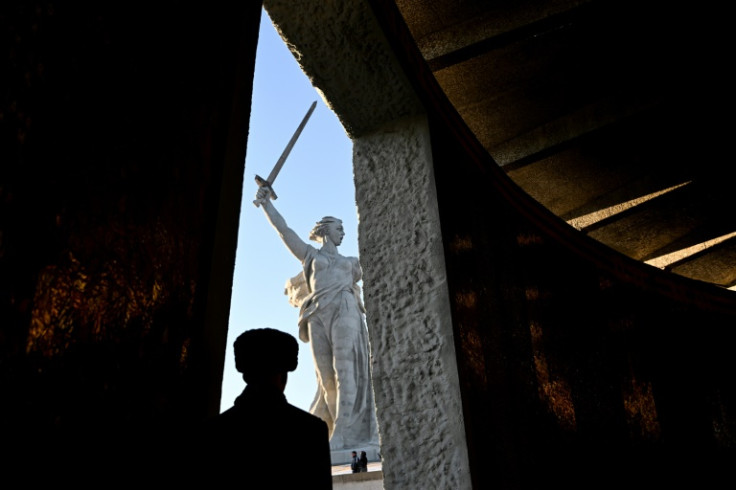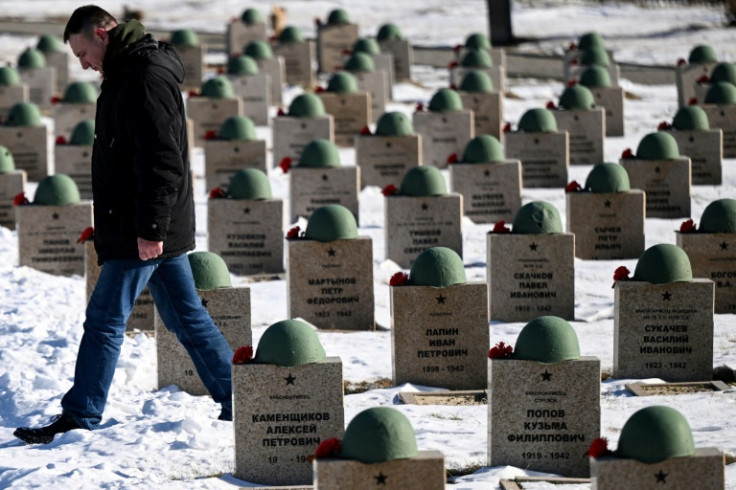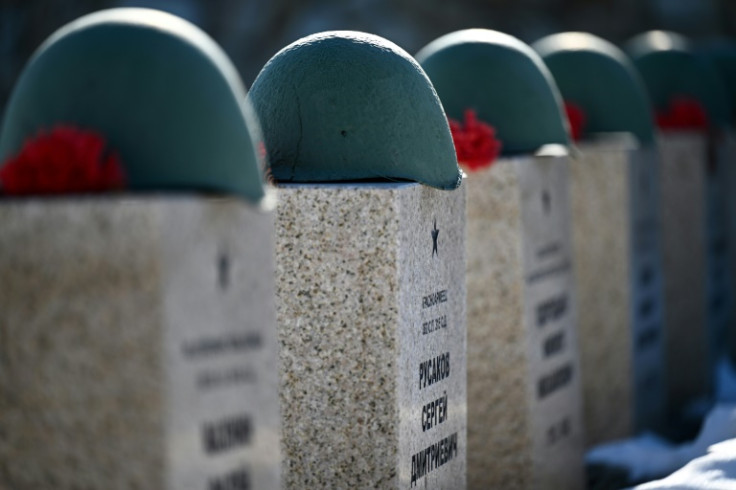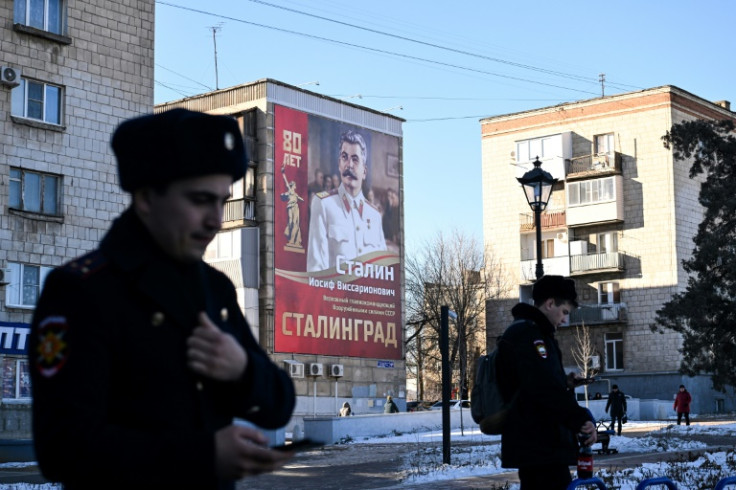 FOR FREE to continue reading
✔️ Unlock the full content of International Business Times UK for free
offer available for a limited time only
✔️ Easily manage your Newsletters subscriptions and save your favourite articles
✔️ No payment method required
Already have an account?
Log in
© Copyright AFP 2023. All rights reserved.