Detained Blogger Yoani Sanchez Cut Loose In Cuba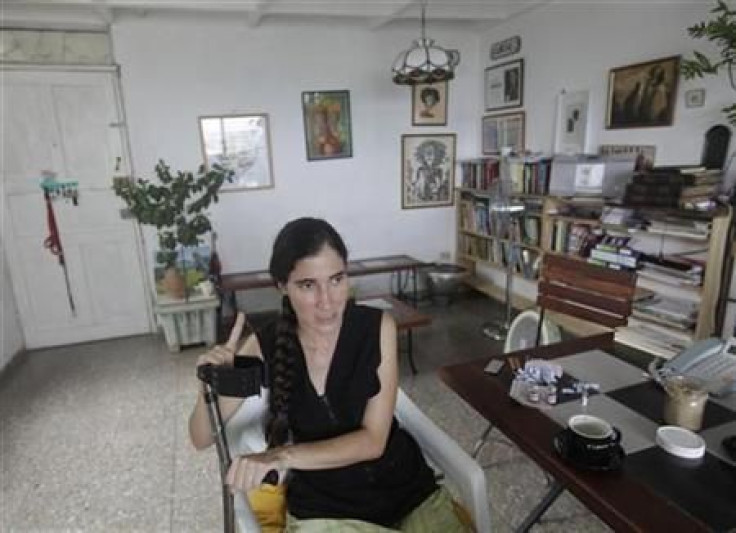 Yoani Sanchez -- author of the dissident blog "Generacion Y" -- was freed by Cuban authorities after about 30 hours in custody, she said via Twitter.
Sanchez, her husband Reinaldo Escobar, and their driver were arrested Thursday afternoon, when they traveled from Havana to Bayamo, where she intended to cover the high-profile trial of Angel Carromero, according to the Associated Press.
Sanchez said via Twitter that authorities "deported" her and her husband back to their Havana home Friday night, the AP reported.
"We were released! Thanks to all those who raised their voices and their tweets so we were able to return home," Sanchez tweeted.
Sanchez told Reuters in a telephone interview on Saturday that she and her husband were stopped by state security agents after they arrived in Bayamo, about 415 miles southeast of Havana.
They were taken to a Ministry of Interior facility, separated, and treated a bit roughly in the beginning, Sanchez told Reuters. She noted that female agents wanted to remove her clothes, but she refused to allow them to do so.
Sanchez said the agents eventually became more cordial, but they questioned her for hours and threatened that she would face criminal charges, which, in the fullness of time, were not lodged.
"Now I'm home," Sanchez said, "with a little stress, but back in my house."
Centering on an automobile accident that killed dissident Cubans Oswaldo Paya and Harold Cepero on July 22, the Spaniard Carromero's trial began and ended Friday with prosecutors seeking a seven-year prison term on charges equivalent to vehicular manslaughter, AP reported.
© Copyright IBTimes 2023. All rights reserved.