Detroit Lions Cornerback Foresees Big Year After Recovering From Knee Injury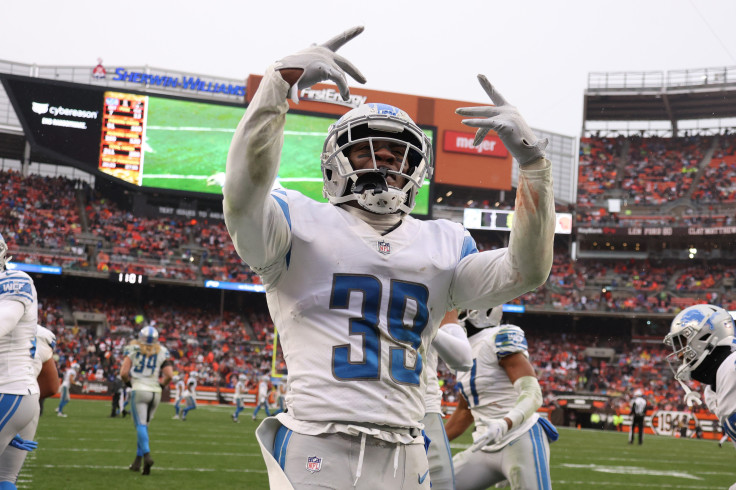 KEY POINTS
Jerry Jacobs is poised to return from last season's ACL tear
The Lions signed him to the team after he went undrafted
Jacobs recorded quietly decent stats last season
Detroit Lions cornerback Jerry Jacobs emerged on the scene last season from being undrafted to becoming a member of the 53-man squad before taking a starting role in Week 5.
After suffering a season-ending ACL tear nine weeks since becoming a starter, Jacobs is well on his way back to becoming a high-impact player for the Lions.
Jacobs recently spoke with the Detroit Free Press in his first public appearance since the injury about his outlook for the season and where he stands on his road to recovery.
"When I saw that and the stuff I started doing, like jumping and backpedaling, man, I'm like, 'Y'all, it's crazy.' I'm ready," said the Arkansas product.
"I was like, 'Jerry ain't losing no step.' You just got to get back and show them that you still got it and I can do that, so I'm just ready."
Jacobs suffered the injury in Week 14 against the Denver Broncos when Lions safety Jalen Elliott rolled into his leg while attempting a tackle, effectively putting his stellar season to an abrupt end.
Prior to the injury, Jacobs was ranked second among rookies in the secondary in Week 6 with a grade of 82.4 and was ranked ahead of the Las Vegas Raiders' fifth-rounder in the form of Nate Hobbs per PFF College.
Interestingly enough, Jacobs was behind the Pittsburgh Steelers' seventh-round pick Tre Norwood which shows just how impactful he has been for the Lions.
Jacobs is no stranger to an ACL tear though.
During the 2019 NCAA season, Jacobs was coming off a selection to the second-team of the All-Sun Belt Conference and was poised to be a breakout star, but the then-junior cornerback suffered his first ACL tear as a member of the Arkansas State Red Wolves.
In 2020, he made the move to Arkansas and played four games for them, recording 17 tackles, one of which was for a loss and he had the fourth-most number of defensive snaps for the team with 249.
The talent was clearly there for Jacobs, but the ACL tear coupled with the transfer may have had scouts doubting his abilities to play at the professional level.
This led to him signing with the Lions and went on to tally 30 solo tackles, seven passes defended, one forced fumble, one fumble recovery plus one quarterback hit.
After suffering his second ACL tear, Jacobs already knows how hard the road is towards playing again, but the Lions are expecting to see him soon.
The belief among the organization and its fans is that he will be able to take the field midseason, possibly after Week 4, and he would love nothing else than to return earlier than his expected timetable.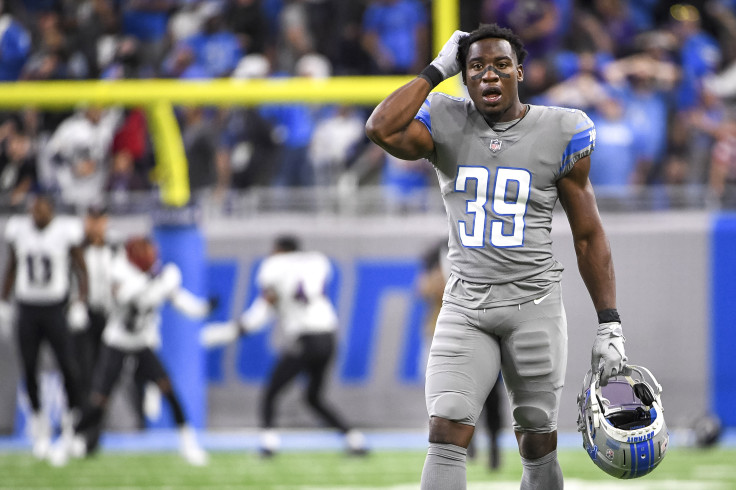 © Copyright IBTimes 2023. All rights reserved.