Detroit Pistons Star Would Have Retired Early Like Andrew Luck Due To Injuries
To this day, most are still debating on the early retirement decision of Andrew Luck of the Indianapolis Colts. Some feel that he gave up to early although it is a decision that the 29-year-old NFL quarterback made. Now, players from other sports are sharing their stories and how they faced a similar dilemma.
One of them is Reggie Jackson of the Detroit Pistons. He admitted to the Detroit News that retirement did cross his mind. This happened some time between the 2016 to 2018 when he suffered knee, thumb and ankle injuries. However, he was able to piece it together and get back on track.
"I was just getting injured too much and I had hit basketball depression and it was a point in time that I really didn't want to deal with the game anymore. It was more the injuries that started to have that (retirement) thought creep in my head," he said.
Having hurdled that dark time of his NBA career, Jackson hopes to recall that old form that made him one of the promising stars in the league. The 29-year-old guard showed a lot of promise since arriving in Detroit. In his first season, he averaged 17.6 points, 4.7 rebounds and 9.2 assists in 27 games, a slight jump from the previous numbers he was giving the Oklahoma City Thunder during the 2014-15 NBA wars.
Looking at his numbers from last season, Jackson is showing that. He played in 82 games and normed 15.4 points, 2.6 assists and 4.2 rebounds. Slowly but surely, the 24th overall pick of hte 2011 NBA Draft is getting himself back into shape.
"Honestly, the rhythm I'm trying to chase is the one I had the last two or three months last season," Jackson said.
"That's where the game came easy and I wasn't forcing anything and taking what was given. We were more comfortable as a team. ... I'm just trying to enjoy each and every day and the team I'm on and the opportunity God has given me and whatever He has in store for me," he added.
As for Luck, retirement will stick for now. Multiple NFL stars say that people just have to respect his career decision. Citing his age, however, they feel that there is a chance that Luck may just consider a return to the NFL.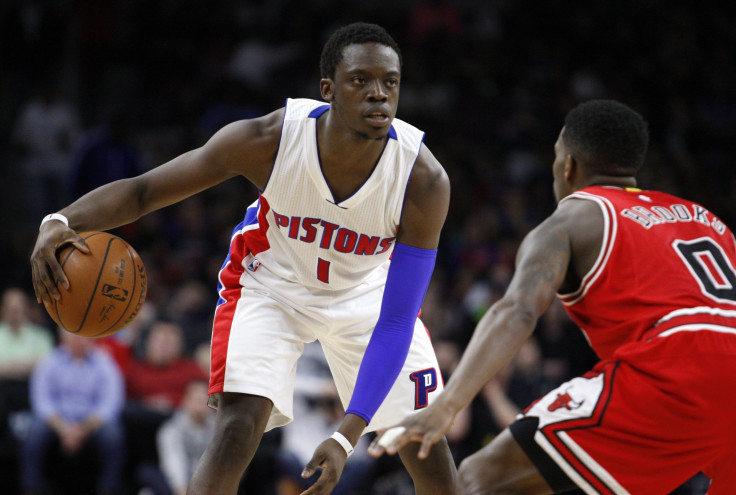 © Copyright IBTimes 2023. All rights reserved.