'Devious Maids' Season 4 Spoilers: Two New Characters Teased To Cause Trouble In Beverly Hills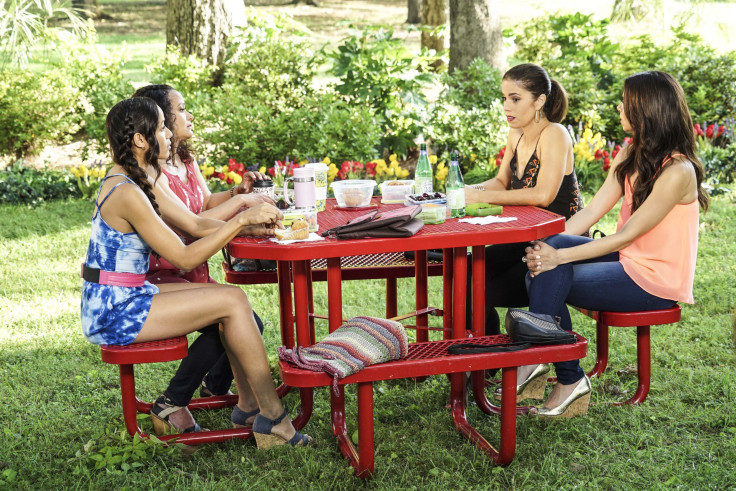 New season, new drama -- that's what fans of the hit Lifetime series "Devious Maids" should expect when Season 4 of the Marc Cherry-created soap opera returns for its 10-episode arc in 2016. According to reports, fans won't just be reuniting with their favorite maids come the new installment, they'll also be introduced to some exciting, new characters, too!
TVLine reports that audiences will meet an "aspiring" 20-something singer named Dani when the show returns. But what makes the arrival of this character, who is currently being cast, so interesting is that Dani is also the estranged cousin of one of our favorite Beverly Hills locals.
In addition, fans will also welcome -- or should we say reluctantly welcome? -- Evan's debut. Evan is a handsome character who is manipulative as he is good-looking (typical). TVLine added that Evan is also a manager of a "famous movie star," which we're sure will catch the attention of the fame-craving Carmen (Roselyn Sanchez). (After her singing career didn't pan out in Season 3, we wouldn't put it past this wannabe-starlet to take on the big screen instead!)
In August, Brian Tanen, showrunner of the drama, unveiled to the Hollywood Reporter that he was looking forward to introducing new characters to the show's loyal fan base.
"We have talked about various strategies, but I will say that at the beginning of every year we deviate quite a bit from the plan when we figure out who our new characters are going to be," he said, teasing what's next for the series. "I wouldn't place any bets right now on what's going to happen. It's a little bit up in the air."
"Devious Maids" will return to Lifetime in 2016 with a 10-episode fourth season.
© Copyright IBTimes 2023. All rights reserved.