Diallo Family Upset After Strauss-Kahn Case Dismissed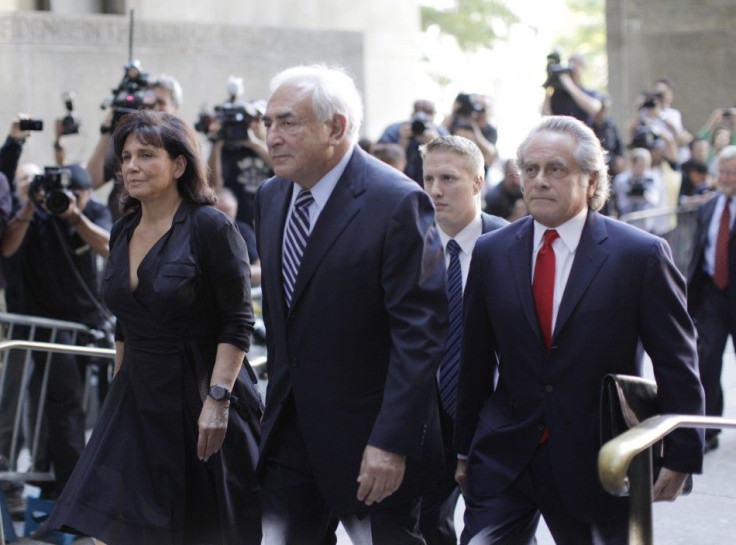 The family of Nafissatou Diallo is upset that charges against Dominique Strauss-Kahn were dropped on Tuesday.
We leave it to God the almighty, but we would have liked to see justice done for my sister, Diallo's brother, Mamadou Dian Diallo, told the Agence France-Presse.
The summer scandal began in May, when Strauss-Kahn was arrested after being accused of sexual assault by Diallo, 32, a maid at the Sofitel New York Hotel.
The list of charges against Strauss-Kahn was long: two counts of a criminal sexual act in the first degree, an attempt to commit the crime of rape in the first degree, sexual abuse in the first degree, unlawful imprisonment in the second degree, sexual abuse in the third degree, and forcible touching, according to the indictment.
But prosecutors did not find Diallo to be a reliable source, as she had lied under oath about her actions after the alleged assault by Strauss-Kahn. It was also discovered that she had lied on a U.S. asylum application form.
Strauss-Kahn's arrest and trial put a dent in his career. After his arrest, he resigned from his position as managing director of the International Monetary Fund.
Strauss-Kahn still faces a civil suit which Diallo filed against him seeking unspecified damages, the AFP reported.
© Copyright IBTimes 2023. All rights reserved.