Did Patriarch Kirill Hint At Russia Using Nuclear Weapons? Claims Country's Existence Under Threat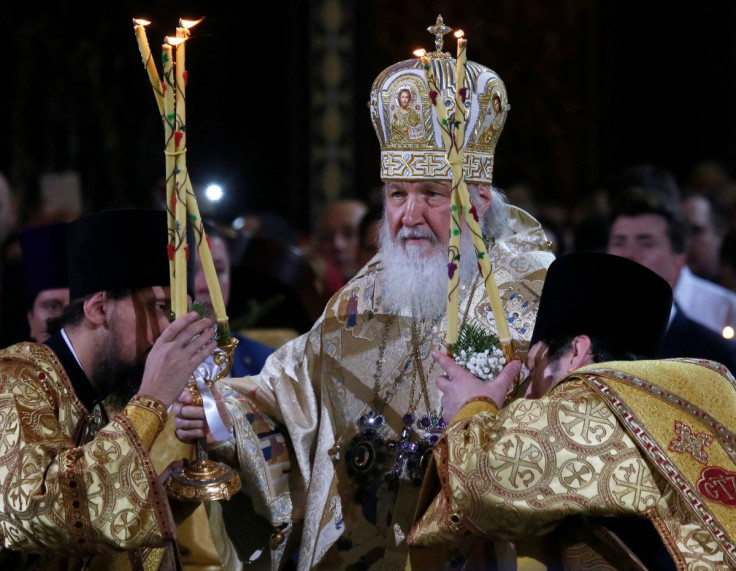 KEY POINTS
Russia's Patriarch Kirill said the Armed Forces should not be "mechanical"
Russia's military doctrine allows use of nuclear weapons when the country's "existence is under threat"
Russia "fully reaffirms" its commitment to avoid nuclear war, according to foreign ministry
Patriarch Kirill, the head of the Russian Orthodox Church, warned the public that their country's existence is under threat.
Kirill made the statement after the consecration of the temple of the National Guard in Balashikha, Moscow, on Sunday. The priest called for intensified prayers "for the authorities and the Armed Forces," claiming growing threats against Russia.
He added that the army should not be "mechanical".
"We must not ignore these petitions, especially when people face dangers -- dangers that challenge the very existence of our country," the patriarch said, per Russian news agency Interfax.
Kirill noted that powerful forces "outside of Russia" seek to weaken "Holy Rus" -- a term he used to refer to Ukraine, Russia and Belarus -- by inciting an internal conflict.
"There is only one thing behind this – the desire to weaken 'Holy Rus,'" Kirill said.
According to Ukrainska Pravda, the Russian military doctrine allows for the use of nuclear weapons when the existence of the state is under threat. Some Russian officials have since interpreted Ukraine's liberation as a threat to the nation.
In a Telegram post on Tuesday, Dmitry Medvedev, Deputy Chairman of the Security Council of the Russian Federation, said a win for Ukraine in the ongoing war is a "provocation of a world war involving nuclear weapons."
"Ukraine's goal in the war has been stated by the Kyiv regime: to take back all the territories that previously belonged to it ... This is a threat to the existence of our state and the disintegration of present-day Russia," Medvedev said, as translated by Ukrainska Pravda.
"That means it is a direct reason for the application of Clause 19 of the Basic Principles of the State Policy of the Russian Federation on Nuclear Deterrence."
An earlier U.S. intelligence report noted that in mid-October, conversations about the possible use of tactical nuclear weapons against Ukraine were held among Russian military leaders.
In a statement released Wednesday, the Russian foreign ministry fully reaffirm its commitment to avoid a nuclear war.
"In implementing its policy on nuclear deterrence Russia is strictly and consistently guided by the tenet that a nuclear war cannot be won and must never be fought," the ministry said.
Russia is among the five nuclear states that pledged to prevent a nuclear war and arms race last January. The United States, China, France, and the United Kingdom also signed the joint agreement.
In October, Putin denied that he intends to use nuclear weapons.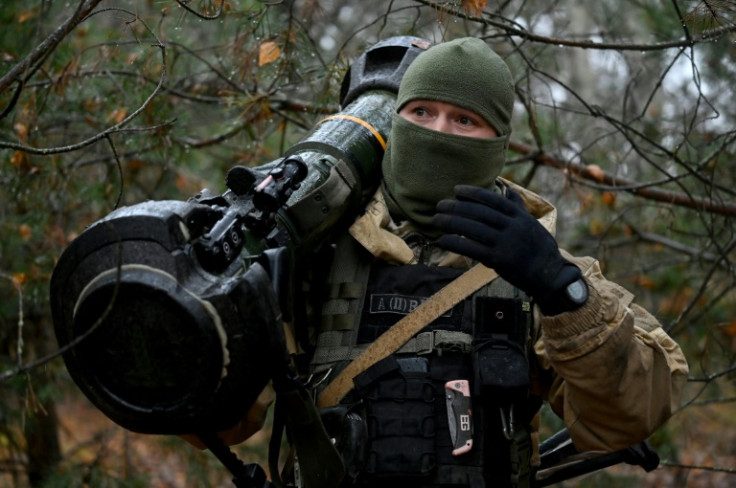 © Copyright IBTimes 2023. All rights reserved.