Disturbing Photos Of Abducted Model Chloe Ayling Released With Dark Web Advert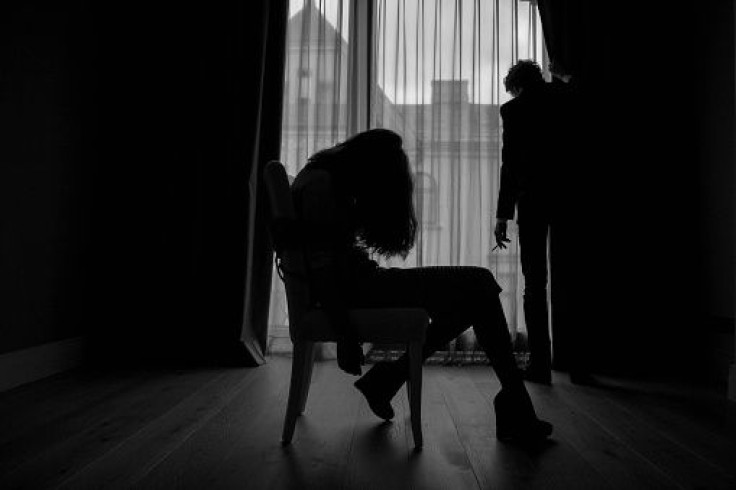 Disturbing photos purporting to show British model Chloe Ayling lying on the floor with a dark web advert for her auction were released Tuesday. The images, which were posted by the Daily Mail, came just days after Italian police said "Black Death," a crime syndicate that operates on the dark web, may be linked to Ayling's alleged abduction.
According to reports, the images were emailed to a number of British newspapers and publications. In the photos, the 20-year-old model is seen lying on her back wearing a pink leotard-type garment. There is an advert pinned to her stomach which asked those wanting to participate in the auction to start their bids at $300,000.
Read: Who Is James J. Hamula? Mormon Church Excommunicates Top Leader
"Did you know Chloe Ayling has been kidnapped in Italy and is now for sale by Russian mafia ??? see attachment [sic]," the email sent to several British newspapers read, according to the Daily Mail.
The note seen in the images informed readers that "collection can be arranged" or that "girls can be transported globally." It also named the girl as "Chloe, born in U.K., abducted in Italy and held in Italy."
The email containing the images also told its readers that "all our girls are set for auctions only" and "are being held in Europe." It also reminded buyers to "always make sure you are on a genuine Black Death Group website" and said there are a lot of "fake copies" online, the Daily Mail reported.
The model who returned to the U.K. on Sunday was kidnapped July 11 in Milan, Italy, by an operative of the group which notoriously claims to buy and sell abducted women through auctions on the mysterious dark web where human trafficking is rampant. According to the young model, a group that buys and sells abducted women, held her captive in order to auction her off on the dark web. After her return, she told police that she was handcuffed for two days in Italy.
Lukasz Herba, a 30-year-old Polish national was arrested after he accompanied Ayling to the British consulate in Milan. The model said Herba removed her handcuffs and allowed her to sleep in his bed. But "to be clear, he didn't molest me sexually or ask for any sexual favors,'' she reportedly told police.
While it's unclear why Herba brought Ayling to the British consulate, a report from Daily Mail over the weekend said he confessed to having kidnapped her.
Read: Suspected Cartel Gunmen Open Fire At Tourists In Mexico Beach
A letter, obtained by Daily Mail, was purportedly sent by Black Death to Ayling after she was released.
"A mistake was made by capturing you, especially considering you are a young mother that should have in no circumstances be lured into kidnapping. Second important factor (sic) you are very well aware of is your overall protection by one of our main and very well respected men who made a very clear and solid stance in your case," according to the report, the letter also said. "You will, upon your landing in your home country cease any investigation activities related to your kidnapping. You also agreed to sneak a pre-determined set of information into the media and we will expect to see evidence that has been done in the near future."
© Copyright IBTimes 2023. All rights reserved.