Djibouti Presidential Election 2016: Guide To Candidates, Key Issues, Rules And Results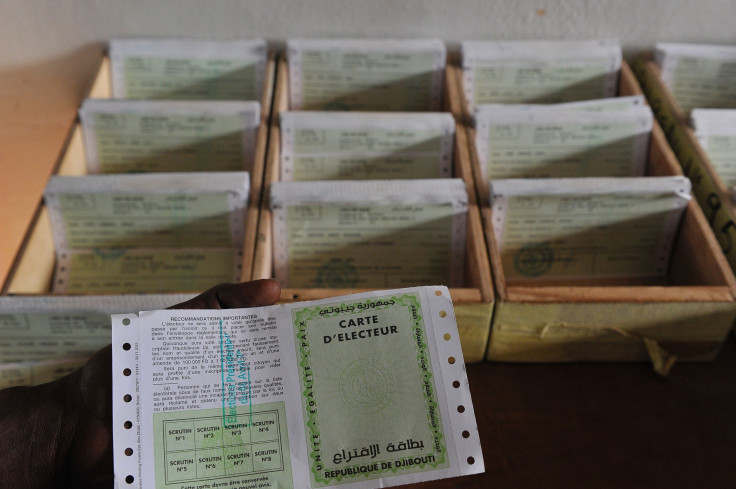 UPDATE: 8:30 p.m. EDT -- As expected, Djibouti's President Ismaïl Omar Guelleh has been re-elected to a fourth term, Agence France-Presse reported. The announcement came before all the votes were in, but Guelleh was said to have more than the 50 percent of votes needed to avoid a runoff.
About 187,000 people, or about 20 percent of the population, were eligible to vote, AFP reported.
Original story:
Under the baking hot sun in Djibouti's capital, campaign posters of President Ismaïl Omar Guelleh line the buildings and supporters clad in the ruling coalition's colors parade the streets looking to win over voters ahead of Friday's national election. With a divided opposition and no strong challenger, Guelleh is widely expected to extend his 17-year grip on power in the Horn of Africa nation yet again.
Candidates
Guelleh, who is nicknamed IOG, has been in power since 1999 and is seeking a fourth term Friday. He won the last presidential election five years ago with 80 percent of the vote, after Parliament amended the constitution to get rid of term limits in 2010. Guelleh, 68, is Djibouti's second president since it gained independence from France in 1977. He was the handpicked successor of his uncle and the country's first president, Hassan Gouled Aptidon, who died in 2006.
Supporters of Guelleh's ruling coalition, the Union for the Presidential Majority, are confident of an easy victory on Friday. "We are optimistic, especially when we see that the opposition party is straggling," Foreign Minister Mahamoud Ali Youssouf recently told Agence France-Presse.
Three out of the seven political factions that make up the main opposition coalition, the Union for National Salvation, have already deemed Friday's election a sham and are boycotting the presidential poll entirely. Rather than unite and back one challenger, the two remaining parties are fielding two competing candidates, Mohamed Daoud Chehem and Omar Elmi Khaireh.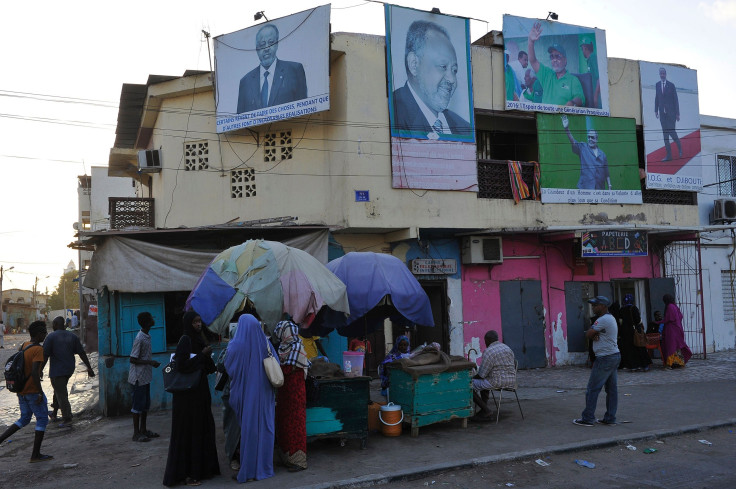 Chehem previously ran for president against Guelleh in 2005 and quickly rose in popularity as a top challenger. He eventually dropped out of the race, citing a lack of campaign funds and harassment by the government, and left Guellah to run unopposed and win 100 percent of the vote. Chehem said previous boycotts have only allowed the ruling Union for the Presidential Majority to win elections without contest.
"We saw that we had not advanced," he told AFP.
The other Union for National Salvation candidate, Khaireh, said there is a need for "change" after "38 years of dictatorship" since independence from France. Khaireh is a renowned independence fighter who was detained by French colonial authorities during the struggle for Djibouti's freedom. In a recent interview with BBC News, he lamented that government was not providing an atmosphere in which the opposition could operate.
Three independent candidates have also announced they are running for the presidency: Djama Abdourahman Djama, Mohamed Moussa Ali and Hassan Idriss Ahmed.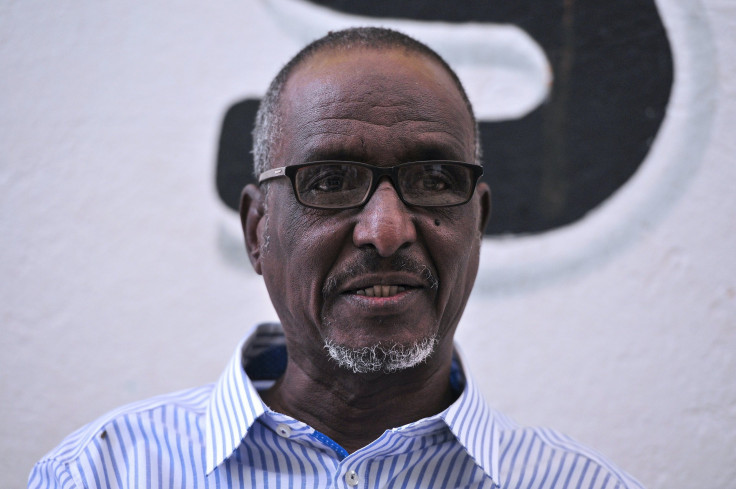 Key Issues
Djibouti is strategically located at the Bab el-Mandeb Strait, one of the world's busiest shipping routes, connecting the Suez Canal and the Red Sea with the Gulf of Aden. The tiny country, which has a population of fewer than 900,000 people, has long been considered an example of stability in a restive region. With its proximity to volatile areas in Africa and the Middle East, it's a prime location for the world's military superpowers and plays a critical role in international efforts to fight piracy in the region. Djibouti is home to U.S., French and Japanese military bases.
China is building its first overseas naval base in Djibouti in the small northern port town of Obock, after unveiling the plans in November. Both countries have said the project will be a logistics and resupply center for Chinese ships fighting piracy in the region. Guelleh has been working with the Chinese government to oversee this lucrative project, but whoever wins Friday's election will take over.
The Chinese naval base might provide Djibouti with an opportunity to cut debt and invest in human capital to alleviate rampant poverty, which is hindering development. The two nations have signed an initial 10-year lease for the base, with China paying $100 million per year in rent. Djibouti's president could earmark that money to build roads, improve sanitation facilities and overhaul the education system, which was initially designed for elites and borrowed heavily from the country's former colonial ruler, France. About a quarter of Djibouti's population lives in extreme poverty, and this is exacerbated by poor education and health.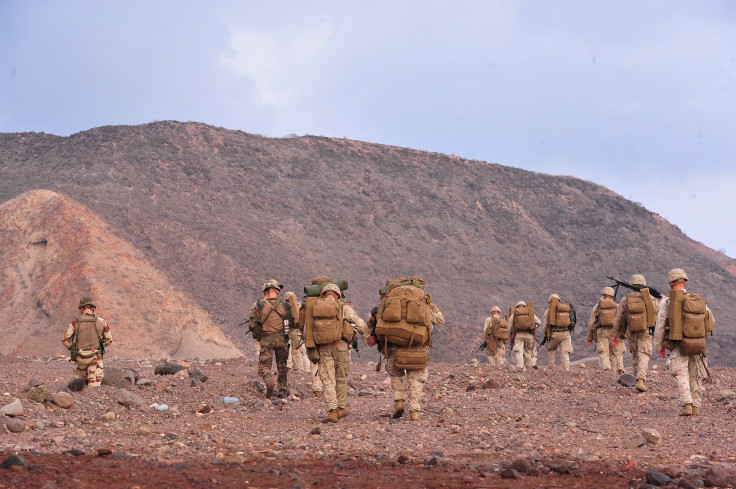 The new naval base could also provide hundreds of jobs if Djibouti's president pushes China to recruit locally. The facility will house some 10,000 Chinese troops and will need to hire employees for nonessential tasks. The base's construction will further support nearby communities with much-needed infrastructure development, and it could spur local businesses in country where more than half of the working-age population is unemployed.
"Guellah does a very good job of bringing money into the country," Jennifer Brass, an assistant professor of public and environmental affairs at Indiana University in Bloomington who has conducted extensive research in Djibouti, recently told International Business Times. "But the main thing the Djiboutian government needs to do is really take advantage of all this to invest in education and in infrastructure for the people."
Djibouti is aiming for investments worth $12.4 billion between 2015 and 2020, with its sights set on expanding its port facilities and building new airports to handle more cargo and tourists. China is providing the bulk of the financing with nonconcessional or "hard" loans, and the investment has helped push Djibouti's economic growth to 6 percent or more a year. But the International Monetary Fund has warned that high nonconcessional borrowing, which provides financial assistance on a market-based interest rate, is also driving Djibouti's public and publicly guaranteed debt to a peak of 80 percent of gross domestic product in 2017, up from 60.5 percent in 2014.
"Djibouti's youth want change ... for 40 years, we have seen no change, no development," Beuh, one of the many frustrated unemployed residents in the capital city Djibouti, told AFP. His full name was not provided.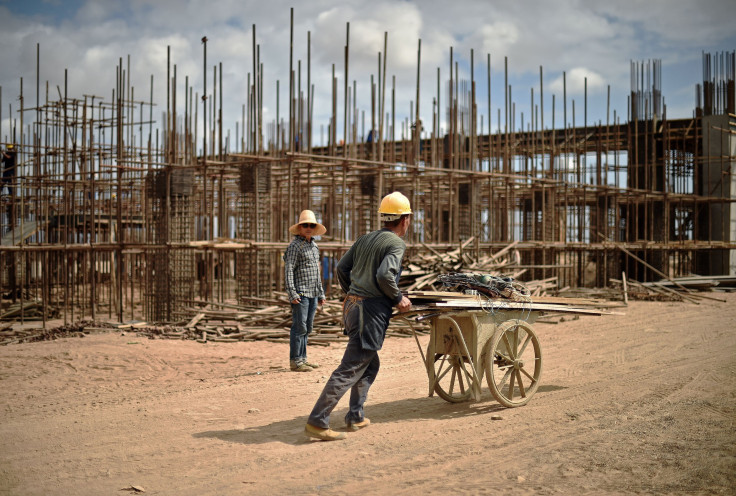 Rules and Results
Voting is slated to begin at 6 a.m. local time Friday and close at 6 p.m. local time at polling stations around the country. A candidate must win an absolute majority of the valid ballots cast to avoid a runoff election with the second-ranked candidate on April 22, according to Djibouti's electoral commission.
Until Parliament amended the constitution in 2010, the president of Djibouti was elected for two six-year terms. Now, a candidate is elected for a five-year term and there are no limits to the presidential mandate.
Djibouti's interior ministry will announce provisional election results after voting closes at midnight. The electoral commission's rule book states that final results must be announced no later than midnight five days after Friday's election. To find a polling station or to check for announcements about the vote, visit the electoral commission's website.
© Copyright IBTimes 2023. All rights reserved.