The Djoker Prevails: Novak Djokovic Wins His First Wimbledon Title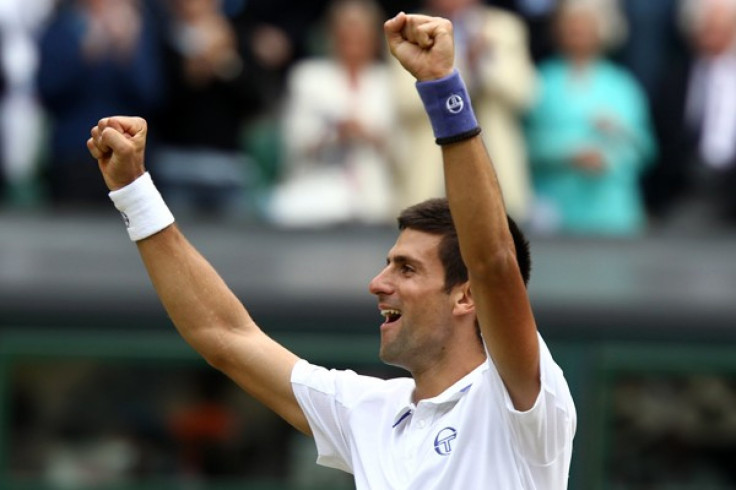 The last time All England Club had a Men's Singles winner other than Roger Federer and Rafael Nadal was when Leyton Hewitt had won the 2002 Wimbledon Championship. If the finals of the French Open this year were to be taken as an indicator, their rivalry was to continue on to the grass this year too.
Meanwhile, Novak Djokovic won all but one of his matches in 2011, including four against Nadal, before the Wimbledon. So it was anyone's guess who of the top three - the Spaniard, the Serbian, and the Swiss - would be the winner, come the first Sunday of July. With Federer missing out in the quarter-finals, Rafael Nadal and Novak Djokovic met in the Men's finals of the 125th edition of the Wimbledon.
The first set saw them winning their respective serves until 41st minute when Djokovic broke Nadal's serve to win the first set by 6-4. In the first game of the second set Nadal looked set to break Djokovic's serve but it proved to be a false alarm as Djokovic not only kept his serve but also broke Nadal's serve twice to win the second set comfortably by 6-1.
Nadal had noted in the pre-match interview that losing to Djokovic four times back-to-back this year gave Djokovic the psychological advantage, but far from being complacent Djokovic had said that he was ready for long rallies, long points. And even after winning first two sets in a Grand Slam final, he was not to be proved wrong by Nadal. The third set saw Nadal coming back into the match from nowhere, breaking Djokovic's serve twice and wrapping up the set 6-1 in exactly half an hour.
The fourth set began with Djokovic winning his serve and then breaking Nadal's serve to go up 2-0 in the set. But Nadal broke his opponent's serve and retained his to make the scores level at 2-2. Both of them held on to their serves to get the score to 3-3, before Djokovic first kept his serve and then aided by Nadal's first double fault of the match broke his serve to go up 5-3 in the 4th set.
One game away for his first Wimbledon title, Djokovic went up with Nadal hitting into the net twice. Nadal fought back but a long hit from him handed Djokovic his third Grand Slam and first Wimbledon title. With Djokovic breathing down Nadal's neck in the ranking system and with Nadal being the reigning champion at Wimbledon, all Djokovic needed to do to be ranked World No. 1 was to reach the finals. He did that. While it won't be until Monday that new rankings will come out, it was only fitting that he celebrated by beating the one he has dethroned.
Final Scores: Novak Djokovic beat Rafael Nadal by 6-4, 6-1, 1-6, 6-3
© Copyright IBTimes 2023. All rights reserved.