Do Sanctions Work? North Korea Nuclear Threat Could Be Punished By Trump Administration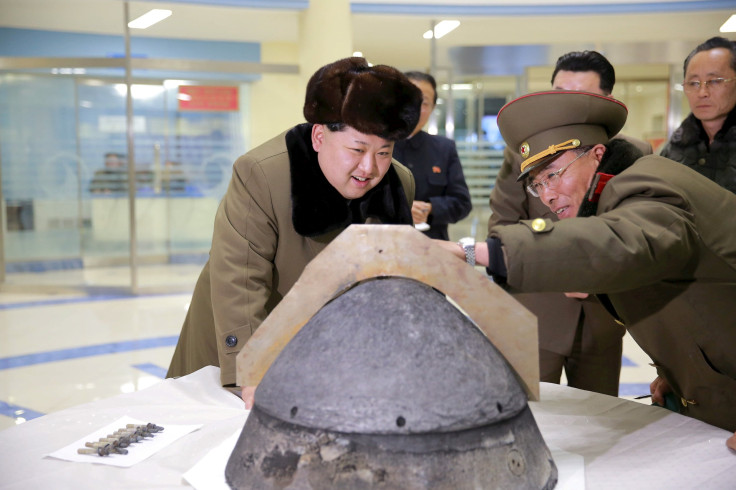 As North Korea expands its nuclear arsenal, increasing the resources in its uranium enrichment facility and bragging about rocket engine tests, the U.S. was considering heavy sanctions in an effort to effectively exclude North Korea from the global financial system.
The sanctions would be just one part of an agenda to intensify economic and diplomatic pressure against North Korea, a senior U.S. official told Reuters Monday. A second arm of the sanctions would also target Chinese businesses and banks that do business with North Korea. But military strikes weren't off the table, the official said. Along with Japan and South Korea, the U.S. has been bolstering its defense forces in the region.
Read: War In The Pacific? Nuclear Japan Possible For North Korea Defense, Tillerson Says
President Donald Trump hasn't officially approved of these policy recommendations yet, which were being drawn up by White House national security advisor H.R. McMaster. But the proposals were expected to be on Trump's desk in the next few weeks, and the president tweeted Friday that North Korea was "behaving very badly."
Read: North Korea's Kim Jong Un Won't Give Up Nuclear Program Unless US Pressure Continues
Although diplomats were hoping for a diplomatic solution involving political agreements and economic sanctions, they were also skeptical of the effectiveness of the non-military route.
"This is a highly political issue. A political agreement is essential," Yukiya Amano, director general of the International Atomic Energy Agency, told the Wall Street Journal Monday. "The situation is very bad. We don't have the reason to be optimistic."
Indeed, many sanctions have already been imposed on North Korea by the UN Security Council, the U.S., South Korea, Japan and the EU. But that hasn't stopped its leader Kim Jong Un from building — and testing — its nuclear weapons arsenal.
"No amount of sanctions will stop North Korea," Jae Ku, director of the U.S.-Korea Institute at Johns Hopkins School of Advanced International Studies, said in September. "Nuclear weapons are their sole survival strategy."
© Copyright IBTimes 2023. All rights reserved.