Doc Rivers' 76ers Tenure Grows Closer To Ending Following James Harden's Injury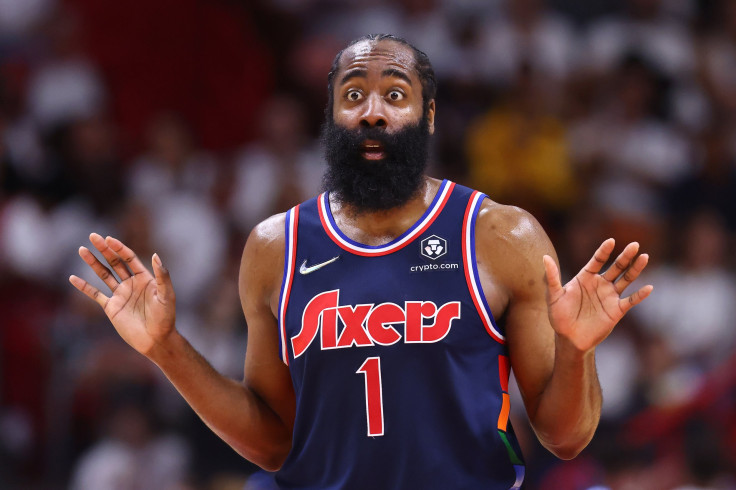 KEY POINTS
James Harden has been declared out due to a tendon strain in his foot
Doc Rivers shares some part of the blame for the injury due to playing Harden for extended minutes
The Philadelphia 76ers need to put up a strong record in the month of November
Philadelphia 76ers head coach Doc Rivers' tenure is in jeopardy after it was made public that James Harden will be out for at least a month due to a right foot tendon strain.
Rivers has been on the hot seat for quite a while but most especially now after his Sixers posted a 4-5 record in the first three weeks of NBA action, which featured a three-game losing streak to start the season plus a loss to the supposedly tanking San Antonio Spurs on October 22.
In all of those nine games, Harden was in the lineup and put up a ridiculous average of 22 points, seven rebounds, 10 assists, and 1.1 steals all while shooting at 44.1% from the field–numbers that had Sixers fans optimistic about their chances in the postseason.
However, a stat that should be concerning for Sixers fans instead is that of Harden's minutes.
Rivers opted to play his star guard an average of 36.7 minutes to start the season, which featured 40-minute performances against both the Milwaukee Bucks and Spurs.
It is worth noting that Harden is still reeling from a hamstring injury that he suffered sometime late in 2021 as he admitted that he had been playing through a Grade 2 hamstring strain.
Rivers acknowledged in March that Harden was "still not there" in terms of his recovery, though he also noted that Harden's speed was back to his Houston Rockets days.
Being a bit more cautious with his injury history would have been the ideal play for Philly entering the season, but the team has struggled to put together a solid winning streak apart from a three-game one when they beat the Toronto Raptors, Chicago Bulls and Washington Wizards.
Relying on Harden to hard carry the team this early into the season is a recipe for disaster that the Sixers are already reeling from, with Rivers taking the brunt of the blame for playing him major minutes.
For comparison, the Phoenix Suns' Chris Paul is being put on a minutes restriction thus far, going past the 32-minute mark four times this season while "The Beard" has only recorded two games below 35 minutes.
Rivers does have the weight of expectation on his shoulders as the Sixers retooled this offseason with the additions of De'Anthony Melton, Danuel House, P.J. Tucker and Montrezl Harrel plus Harden re-signing for less.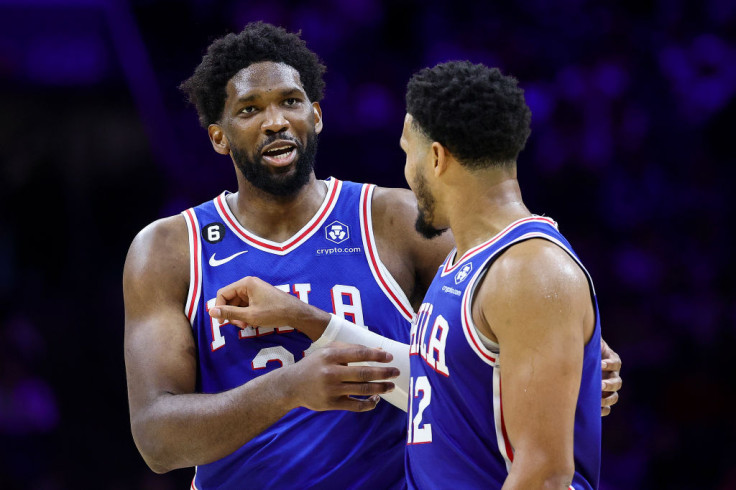 There is no reason as to why the Sixers should be eighth in the Eastern Conference right now as the core of Harden, Joel Embiid, Tyrese Maxey and Tobias Harris is more than formidable.
All signs point to the head coach struggling to find a way to make the most out of his pieces while his reliance on star power could lead to another disappointing playoff exit.
Embiid cannot do it all alone, and while Maxey is playing out of his mind right now, Rivers needs to start racking up some wins in the short term so they can afford to rest some of their starters for the playoffs later on.
Otherwise, they will have to play catch-up for the rest of the season.
With 13 games lined up for the rest of November, Sixers fans should expect their team to close out the month with a record of 9-4 if they want to ride the momentum just in time for Harden's return.
Rivers has to be aware that everything is on the line right now, and he will need to prove his doubters wrong by having a successful run without their ten-time NBA All-Star in the meantime.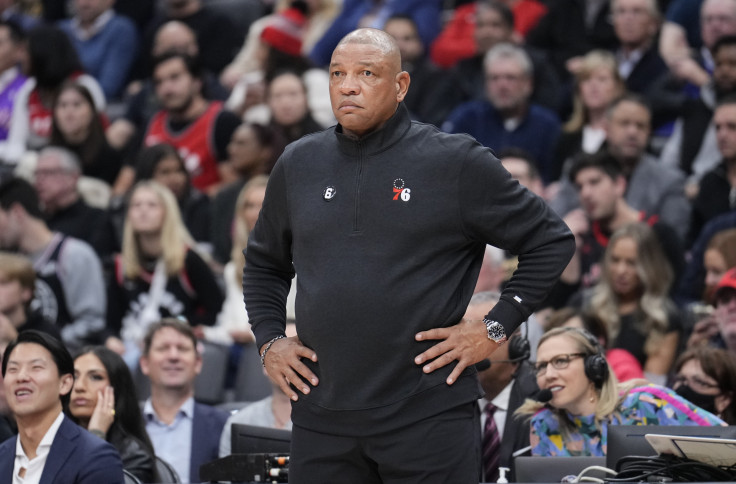 © Copyright IBTimes 2023. All rights reserved.