Doctor: Do-Not-Resuscitate Orders Have Become 'Do-Not-Treat' Orders
* This is a contributed article. The IBTimes news staff was not involved in the creation of this article and this content does not necessarily represent the views of IBTimes. When you buy through links on our site, we may earn an affiliate commission. Here are our
T&C
. For licensing please
click
here.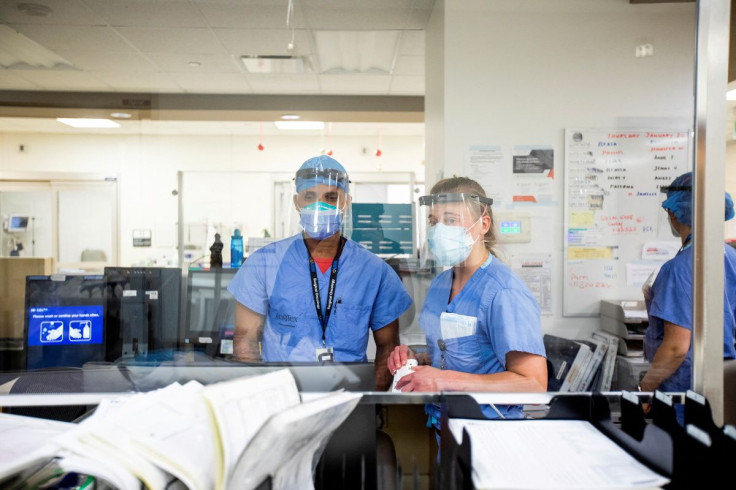 Do-not-resuscitate (DNR) can be the key to a dignified passing for many people. However, many recent studies have revealed that DNR orders can mean that the suffering patients do not get the care and attention that they desperately need. This can lead to worse health outcomes for those at the end of their life, which creates unnecessary trauma for both the patient and their loved ones.
DNR orders are a vital mechanism for granting people the end of life that they need. However, that's only when they work for, and not against, the patient and their families. It's time we implemented more specific procedures and communicated with patients and their loved ones more clearly about what DNR status actually entails, and what care a DNR patient is entitled to.
Do-not-resuscitate (DNR) orders hit the medical landscape in the mid-1970s. The goal was to prevent futile resuscitation efforts to patients who probably wouldn't benefit from them, particularly when it comes to CPR, electric shock, and intubation, which can cause more harm to some patients than good.
Besides DNRs there are also DNI - Do Not Incubate in which a patient expressly requires that they will not have a pipe inserted into their throat to enable them to breathe. A full code patient is someone who should be kept alive using all means possible. Those with DNRs or DNI are often described as no code patients.
Overwhelmingly, DNR orders have offered a positive contribution to the healthcare landscape. Research suggests of all terminal cancer patients that were admitted to the hospital without a DNR and administered CPR, only 5% survived the admission.
Yet DNRs are broad and non-specific. A DNR could still mean using CPR (which can cause rib fractures), ACLS, and shock; intubation (which might require the patient to be sedated or even paralyzed); and vasopressors, which are medications that increase the blood pressure.
One Harvard Medical School study found that DNR doubled the death rate for surgical patients, despite no difference in disease rates. Roughly 13% of patients with DNR orders in place died within the first 30 days after surgery. For those without DNR orders, that number was under 6%.
Another study published in the Journal of Vascular Surgery found that for DNR patients who had emergency vascular surgery, the death rate jumped by 150%.
Only 5% of cardiac arrest patients who had a DNR issued within the first 24 hours after hospital admission made it out of the hospital. Out of those with no DNR, however, 22% made it out of the hospital.
The reason for such a drastic difference in outcomes for patients who have DNRs and those who don't might be related to healthcare professionals who feel that DNR patients should sometimes be offered less care.
One study published in the Journal of Clinical Oncology looked at how oncology nurses and physicians interpret DNR orders, finding that it can result in less care.
Another study published in the Annals of the American Thoracic Society, researchers found that residents assume that patients who refuse CPR also do not prefer to receive other interventions.
Fundamentally, if DNR orders were a vaccine or medical procedure, they would not be approved due to the poor health outcomes displayed by those who are under a DNR order.
One way of preventing this is to make DNR orders more specific. There should be explicit clarification of the patient's goal so that they're not deprived of other beneficial care.
Currently, the protocol around DNR is murky at best. How the DNR is interpreted is often left up to the subjective opinion of the healthcare provider. There are inevitably variations in what DNR status actually entails.
These variations may include differences in how DNR is applied based on the hospital, provider, geographic location, sex and race of the patient. They can vary between healthcare facilities and even individual providers.
One reason for this ambiguity might be because in the majority of patients who sign DNR orders the immense benefits — including avoiding futile care, pain, and suffering — are so great that they outweigh the few patients who are harmed by them.
But that doesn't mean we can't come up with solutions to improve the care of this subset of patients who are being hurt by DNR.
We need to re-educate healthcare staff on how to apply and manage DNR orders. DNRs should not be a blanket term that allows staff to make their own broad decisions about a patient's care in a life or death situation. DNRs should be specific and perhaps even individual to each patient.
Then we need to communicate with patients and their loved ones in basic English about what DNR status means and the exact medical implications of signing one on individual scenarios so that everybody is on the same page.
We don't need to scrap DNRs: they can protect patients from futile live-saving measures that could prove dangerous to their health. However, it's clear patients should have more control over what happens to them in the event of a worst-case scenario. In other words, we need wholesale root and branch reform of how DNRs operate.
NOTE: This article is a contribution and do not necessarily represent the views of IBTimes.
FOLLOW MORE IBT NEWS ON THE BELOW CHANNELS