Doctors Without Borders: Ebola Out Of Control In West Africa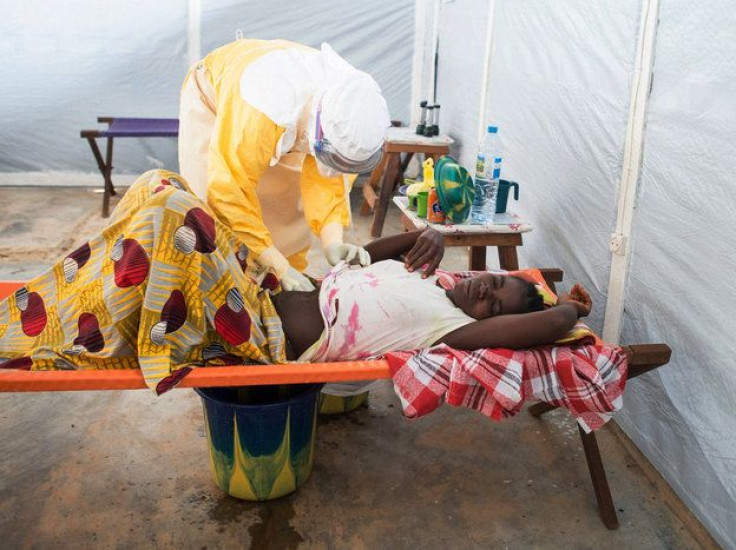 Doctors Without Borders is warning the Ebola outbreak in West Africa has yet to be brought under control.
The outbreak has been surging since February, beginning in Guinea and spreading to Sierra Leone and Liberia, NPR reported. The death toll already has topped 300, the deadliest outbreak since the disease was first identified in 1976, the World Health Organization reported. WHO said more than 500 cases had been reported and spokesman Fadela Chaib said this is the first time there has been an outbreak in three countries simultaneously, al-Jazeera reported.
The Ebola virus causes internal bleeding and organ failure. It is spread by direct contact and has no cure or vaccine. The official death toll likely underestimates the number of fatalities because outbreaks often start in remote areas and go unrecognized.
''The reality is clear that the epidemic is now in a second wave,'' Bart Janssens, the director of operations for Doctors Without Borders in Brussels, told the Associated Press. ''And, for me, it is totally out of control.''
Armand Sprecher of Doctors Without Borders said the medical group is being overwhelmed with the need for isolation wards.
The spread of the disease is aided by people trying to hide sick family members, fearing stigma if an individual is diagnosed, Sprecher said.
"They don't want us to know; they don't want their neighbors to know," Sprecher told NPR.
In Sierra Leone, officials Saturday defended their handling of the outbreak, calling criticism unfair.
"So if (Doctors Without Borders) is now saying that the disease is out of control, then we all share the blame for it being uncontrollable," Deputy Minister of Information and Communications Theo Nicol told the AP. "We should all share the blame and later on share the credit when we finally combat the disease, which will be soon."
© Copyright IBTimes 2023. All rights reserved.