Dodgers' Kershaw humbled by Cy Young win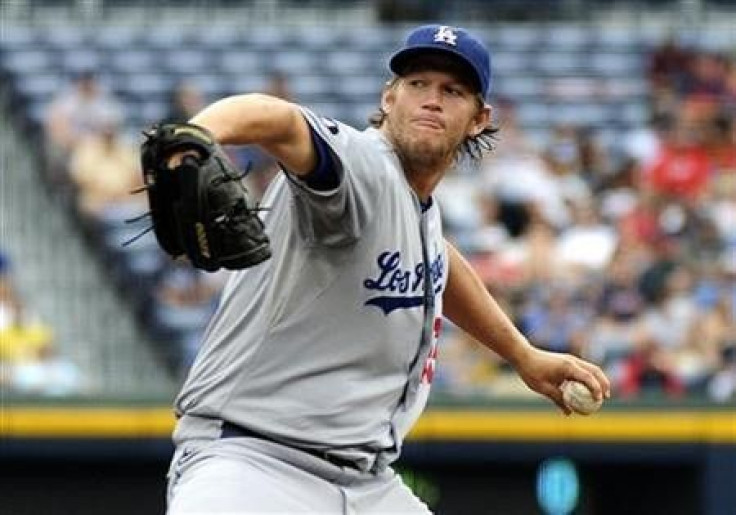 Clayton Kershaw joined Major League Baseball's elite on Thursday by winning the top pitching award but the Los Angeles Dodger said he still had a long way to go before he could be considered one of the team's greats.
Kershaw, 23, said winning the Cy Young Award did not make him any more comfortable with the comparisons he gets to Sandy Koufax, a Hall of Famer who won three Cy Young Awards and four World Series titles in a 12-season career with the Dodgers.
He did it for a long time. He won a lot of awards and he won World Series and threw no-hitters and just a lot of things that I am not anywhere close to accomplishing yet, Kershaw told reporters on a conference call.
I have tremendous respect for him and would never want to ever put myself in the same category as him.
Kershaw was named first on 27 of the 32 ballots cast by members of the Baseball Writers' Association of America after a season where he tied for the National League lead in wins, had the lowest earned run average and highest strikeout total.
He also pitched five complete games in 2011 and limited opponents to a league-low .207 batting average.
That was enough for a runaway victory over Philadelphia Phillies starters Roy Halladay, a two-time Cy Young Award winner who got four first-place votes, and former American League Cy Young winner Cliff Lee, who finished third.
Arizona Diamondbacks right-hander Ian Kennedy, who tied Kershaw for the NL lead in victories and finished fourth in Cy Young voting, received the other first-place vote.
Kershaw ended the MLB season on an eight-game win streak and is the youngest Cy Young winner since 20-year-old Dwight Gooden of the New York Mets took home the prize in 1985.
Kershaw, a first-round pick of the Dodgers who broke into the major leagues in 2008, credited his success in the last season to a change in mentality in attacking hitters more and having better command of his pitches.
Just being in the league for three or four years now and gaining that kind of consistency and experience really helped me just to be more confident in the strike zone, he said.
I started throwing the slider a lot more and it's just a lot easier to throw for a strike when I was behind in a count or if I needed just to get back into a count.
With the win, Kershaw became the first Dodgers pitcher to win the Cy Young Award since Eric Gagne in 2003 and the first Dodgers starter to win it since Orel Hershiser in 1988.
But while he was honored to receive the award, he said the ultimate goal is getting a Dodgers franchise that has not made the playoffs since 2009 back into contention.
Not to take anything away from this award, I am so thankful for it and never thought that I'd ever in a million years get a chance to be in the conversation for it, said Kershaw. But as far as our season goes and things like that, individual awards never supersede winning so that's obviously the ultimate goal.
© Copyright Thomson Reuters 2023. All rights reserved.