Dodgers Rumors: Bryce Harper, Corey Kluber Or A Catcher Set To Join LA After Puig-Kemp-Wood Trade?
It didn't take long for the dust to settle on the Los Angeles Dodgers' multiplayer trade with Cincinnati Reds for speculation to build about the L.A. signing prized free agent Bryce Harper.
On Friday afternoon, the Dodgers sent outfielders Matt Kemp and Yasiel Puig, along with starting pitcher Alex Wood and catcher Kyle Farmer, as well as $7 million to the Reds for Homer Bailey and prospects Josiah Gray and Jeter Downs.
As the trade went down, MLB insiders immediately jumped on the possibility that the Dodgers might be closing in on Harper.
The trade opened up payroll space ($17.5 million) and room in the outfield for Harper, who might command a contract in the neighborhood of $300 million. However, Joel Sherman of the New York Post and others have reported that the Dodgers might seek fewer years for Harper.
The Philadelphia Phillies, New York Yankees and the Chicago White Sox are just three of the teams that might be in the hunt for Harper. The 26-year-old is from Las Vegas and there have been suggestions that he might prefer to play with the Dodgers to be near his home.
While Harper is the big prize, the Dodgers have other options. Free agent center fielder A.J. Pollock, who is not expected to re-sign with the Arizona Diamondbacks, could be in the Dodgers plans.
Team president Andrew Friedman, who now has more prospects to offer, could also trade for the Cleveland Indians' starters Corey Kluber or Trevor Bauer. With Rich Hill in the final year of his contract and with Wood's departure, Friedman may address the rotation in the offseason. The Indians reportedly have been accepting offers for both starters but likely won't make a deal until after the free agent market begins to cool.
Miami Marlins catcher J.T. Realmuto is also on the block, though several teams are rumored to be interested. There have also been reports that the Dodgers might consider adding Martin Maldonado and Sherman reported that the New York Mets, who recently signed Wilson Ramos, have received offers for catchers Travis D'Arnaud and Kevin Plawecki.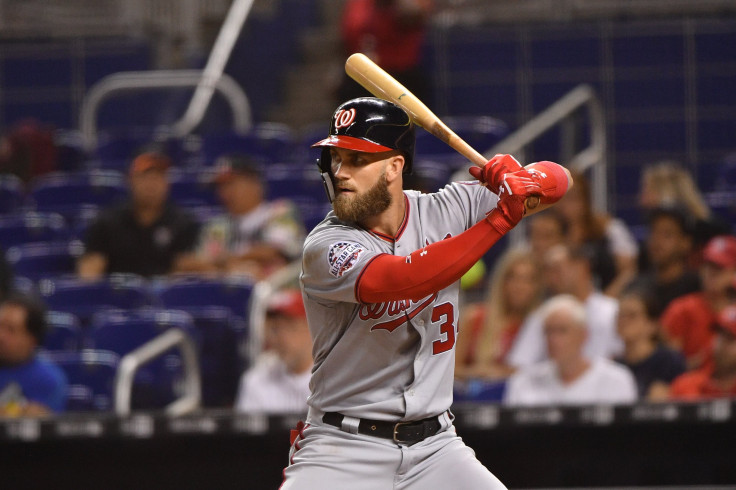 © Copyright IBTimes 2023. All rights reserved.