Dognappings: Pet Kidnappings Have Quadrupled In The Past Two Years; What's Behind Mexico City's Latest Crime Trend?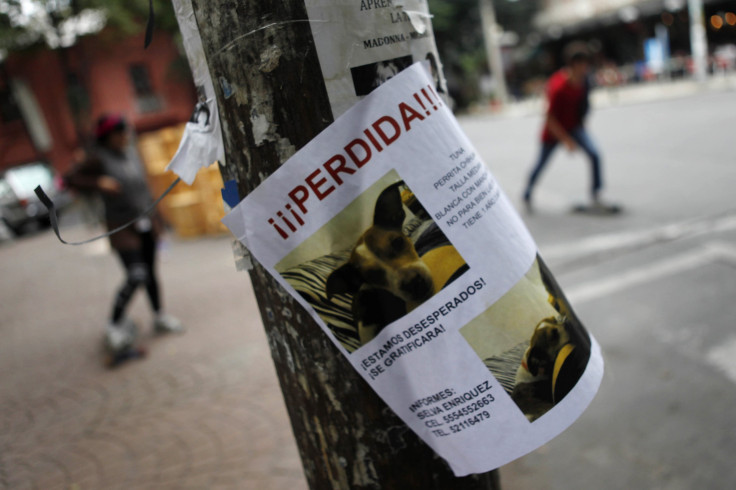 MEXICO CITY -- Francisco Alcántara remembers January 29 very clearly. "It was late afternoon, and I was walking [pet dogs] Gorda and Señorita Tupsi like any other day," he said. They were on their daily trot in Colonia Bulevares de Naucalpán, a tree-filled, quiet residential neighborhood of Mexico City, where Alcántara lives with his wife and, until then, both dogs.
But then a car stopped, and a young man who identified himself as part of the judicial police demanded that Alcántara hand over his wallet. He had no money, so the man, a dark-haired guy wearing sunglasses although it was already dark, asked for his cell phone. Not satisfied with that, he took the dogs. "Just like that. He pulled the leashes and took both of them," Alcántara recounted.
So-called express kidnappings of people in Mexico City are known about the world over: quick holdups of residents of upscale neighborhoods and, presumably, good families, whom the kidnappers immediately call to ask for a ransom that can run from 20,000 Mexican pesos ($1,500) to 10 times that. Since 2006, more than 26,000 people have gone missing, and recent reports suggest the crime is on the rise. But now the phenomenon has spread further, to encompass the canine pets of that same well-heeled demographic.
Dognappings have been escalating since 2010. Protectores Independientes por la Defensa Animal (Independent Protectors for Animal Defense, or PIDA) estimates that the number of pets taken has quadrupled since then. The Procuraduría General de Justicia (attorney's general office of Mexico City) reported that 51 dognappings were reported in 2013, and 55 in 2012, vs. the negligible cases in 2010, not even recorded. Those numbers are just an indicator, as most dognappings are never reported to police, and when they are, few such crimes are solved (if, in fact, the police even investigate). For the police, the focus is on people, not pets.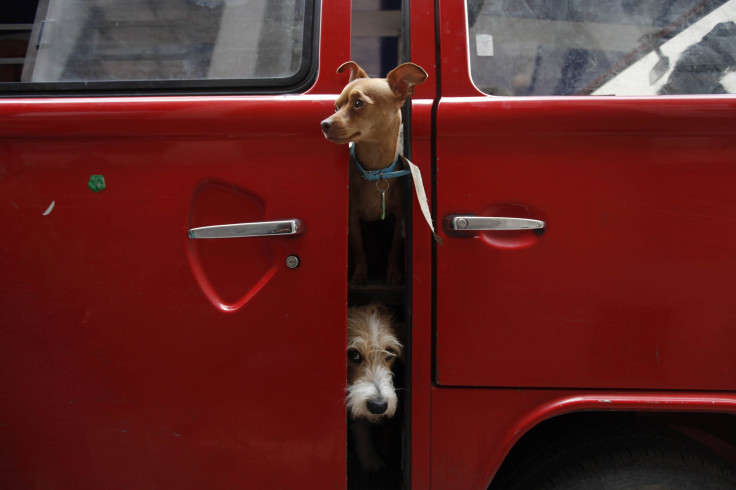 Alcántara and wife Laura Ledesma belong to a small percentage who did report the crime to the police office in their neighborhood. After an eight-hour wait, they were required to declare their pets as "robbed valued objects" in the police report. Now almost a month after the crime, there's still no news on Gorda, a French bulldog, or Señorita Tupsi, a pug.
According to Miguel Martínez, an expert in security and kidnappings, the criminals follow the same strategy for dogs as they do for people. "They follow the families for days, sometimes months. They establish their routine, their timetables, who lives with whom," he explained to local newspaper El Universal. There is, however, one important difference: With people, the ransom amount depends on the wealth of the family; with dogs, it mostly depends on the purity of the breed. Dobermans, chihuahuas, mastiffs and Great Danes are among the more desirable targets.
"They use that as an indicator of the family's money and also it helps them gauge how much they could ask for the dog in the black market, should they decide to go that way," he said. And many do go that way. Only three or four of every 10 kidnapped dogs make it back home. Most are sold as pets to unknowing buyers, sometimes even outside of Mexico. "The robbers announce them as rescue dogs, and good-meaning people in Canada or the U.S. adopt them," Martínez, who now runs a shelter for dogs after 30 years in the security business, explained.
Ransoms can go up to seven times the price of the dog, which can range from 2,500 pesos ($190) for a pug to 16,000 pesos ($1,200) for a Doberman. Sometimes the pet is not returned even if the ransom is paid, as the dognapper has already sold it. Dogs make up 51 percent of total kidnappings in Mexico City today, for two reasons: They are often more lucrative, and the crime is considered minor by comparison. Most times, police don't even get involved, and the only follow-up is a "lost" sign stuck to a lamppost or tree with photos of the missing dog and messages of despair and loss.
"LOST: small sized girl puppy, long coffee-colored hair, freckles in the nose." Such signs were in place last week in Lincoln Park, in the upscale neighborhood of Polanco, in the center of Mexico City. But some say signs can be more hindrance than help for desperate owners, because they invariably include contact information, which makes the owner vulnerable to criminals looking to extort. The criminal calls the number on the sign and pretends to have the pet, explains the Procuraduría. The owner pays, but they never get their dog back, because the supposed kidnapper never had it.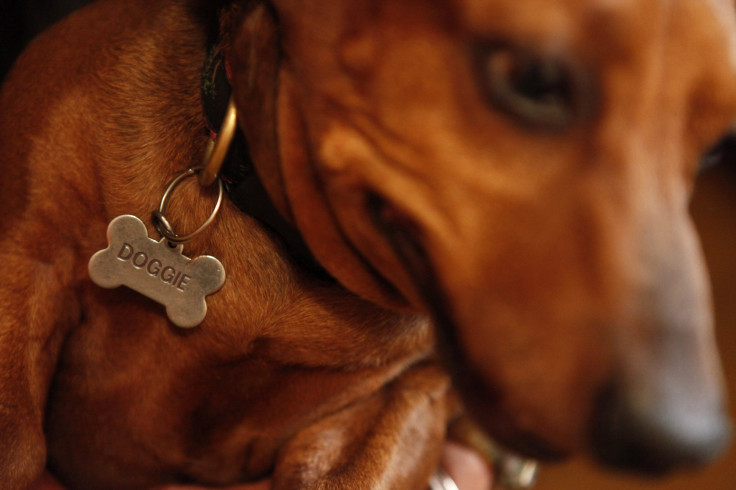 Sometimes, though, there's a happy ending. Koda, a Pomeranian resident in Colonia Cuauhtémoc, was taken on April 13, 2013, and returned home barely 24 hours later, making him part of a very slim percentage of dogs that go back to their owners. Even more unusual is the fact that his family, owners of a dry cleaning business, did not pay any ransom for him.
It was the joint effort of the whole neighborhood that brought him back safe and sound. Koda was well known in the community, as he walked around unescorted every day. The residents kept an eye on him, particularly the owners of the pet store across the street from the dry cleaner. Maritza Márquez, owner of PetXclusive, was the one who first noticed Koda wasn't around.
"He used to come over every day for treats, but that day he did not," she said. Several other business owners threw themselves into the search, hanging up signs and convincing the security guards of the adjacent buildings to let them watch the security camera recordings.
Most of the videos showed nothing, but one of the recordings showed Koda walking about, when a man with two puppies walked right past him. Immediately, Koda followed them. "The puppies must have been female, and at least one must have been in heat," explained Márquez, noting another tactic commonly employed by dognappers.
By 7 p.m., when the 'napper contacted the dry cleaner owner and demanded 20,000 pesos for the pet ($1,500), Koda's adoptive father told him to hand over the dog. "I know what you look like, I know who you are, and I have already reported you to the police," he said, adding that if Koda was not home by 11 p.m., police would take action.
By 11 p.m., Koda was back home.
"They hit where it hurts the most: by taking a family member, a dear friend," said Martínez. "A dog is part of the home."
© Copyright IBTimes 2022. All rights reserved.
FOLLOW MORE IBT NEWS ON THE BELOW CHANNELS