DOJ Baltimore Police Investigation: Leadership 'Critical' To Maintain Order, Officer Morale During Justice Department Probe, Expert Says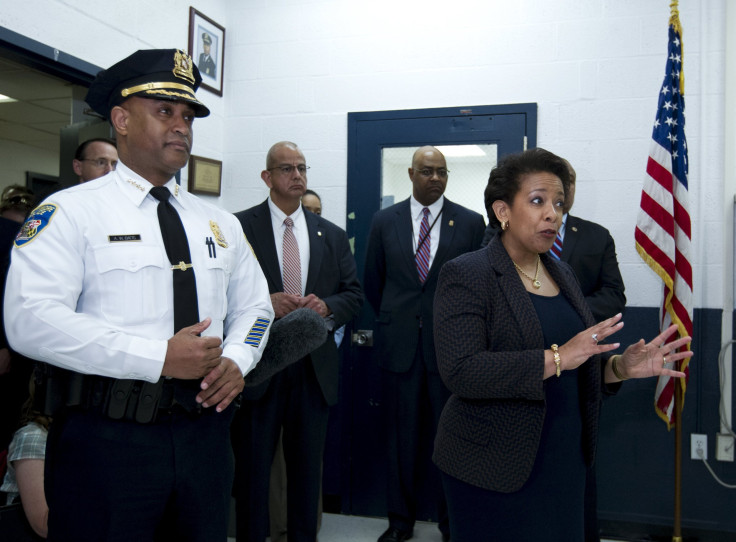 An exhausted-looking Anthony Batts joined his peers at a police leadership conference in Washington, D.C., earlier this week. Among the gathering of police chiefs, superintendents and other top law enforcement brass, Batts -- the commissioner of Baltimore's police department -- has spent the past several days multitasking: dealing with the civil unrest and riots sparked by the police-involved death of Freddie Gray while still actively working to change the narrative about his officers.
"You can see he's tired, but he's also resolved to changing the culture of that department," said Garry McCarthy, the superintendent of Chicago's police department who knows Batts personally. McCarthy, who has nearly 35 years in law enforcement, said Batts' leadership will be critical for the safety of Baltimore residents and the morale of city officers as the department prepares to be investigated by the U.S. Department of Justice for longstanding allegations of abusive practices.
Prior probes of police departments by the DOJ have been dismissed by those under investigation as being politically biased and hurtful in their conclusion, further straining police-community relations instead of repairing them. But the end result has to be for the betterment of the community and respectful of the officers' daily sacrifices, McCarthy said. "Through that [investigation,] leadership is critically important to support the officers who are doing the right thing," he said in a phone interview on Friday. "Leadership also means disciplining those who are not."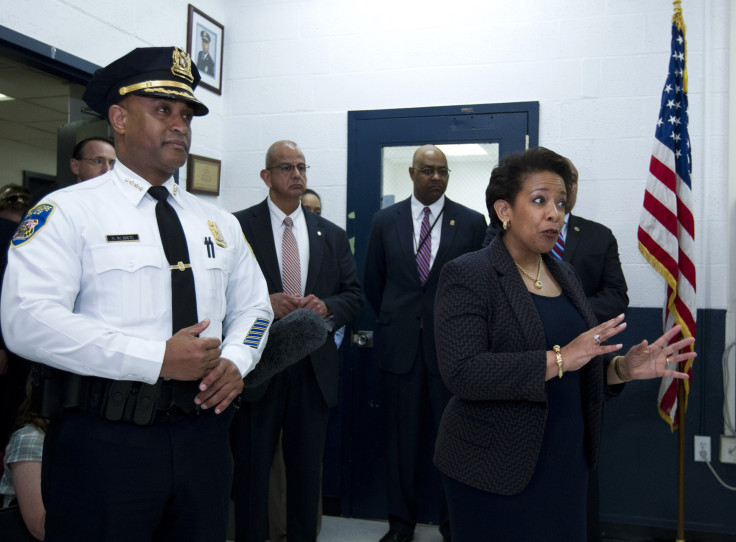 Attorney General Loretta Lynch on Friday answered a request by Baltimore City Mayor Stephanie Rawlings-Blake for an investigation into officers' conduct in order to determine whether a pattern or practice of constitutional and federal law violations against civilians have occurred. Lynch, who visited Baltimore earlier this week to meet with Batts, the mayor, and other community leaders, said investigators will zero in on use of excessive force, unlawful arrests, and discriminatory policing practices.
"If unconstitutional policies or practices are found, we will seek a court-enforceable agreement to address those issues," Lynch said.
McCarthy, who is also first vice president of the Major Cities Chiefs Association, a professional development organization for chiefs and sheriffs in the largest law enforcement departments in the U.S., Canada and the United Kingdom, said officers and their superiors are likelier to be extra careful to highlight their strengths as a department, during the investigation. "The officers now will put themselves in a position to make sure they do everything perfectly," he said.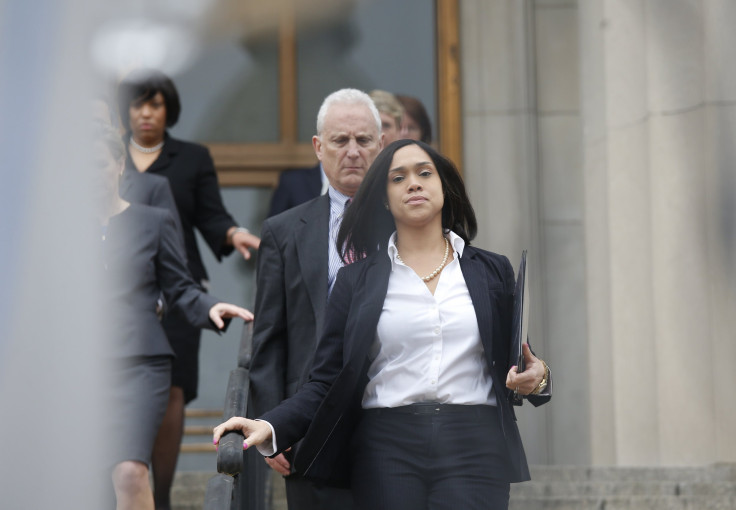 Baltimore erupted into riots April 27 following the funeral of Gray, the 25-year-old Baltimore resident who died in police custody after suffering a severe spinal injury on April 12. Last week, Baltimore State's Attorney Marilyn Mosby filed charges that include second degree murder and manslaughter against six police officers who took part in Gray's arrest. It's alleged the officers failed to administer medical aid after Gray's injury in the back of a police van. He died on April 19 after a week in the hospital.
This week, Batts said the mayor's request for the DOJ investigation would not deter the work he was already doing to reform the department. "I welcome with open arms the mayor's request for a Department of Justice review," Batts said in a statement released Thursday. "We have never shied away from scrutiny or assistance."
The Obama administration has opened more than 20 "pattern or practice" investigations into local law enforcement agencies in the U.S., most of them resulting in settlement agreements with local officials or lawsuits that seeks legally binding reforms. Probes of civil rights violations were most recently concluded in Ferguson, Mo. and Cleveland, Ohio.
In March, a 100-page report of the DOJ investigation that followed the shooting death of Michael Brown by former Ferguson officer Darren Wilson found a pattern of discriminatory arrests and ticketing practices by the Ferguson police department. The probe also cleared Wilson of any wrongdoing.
In December, former Attorney General Eric Holder said an investigation into the use of force by police in Cleveland found a pattern "unreasonable and unnecessary" practices that required reforms and monitoring by an outside body. Officials said police routine use of Tasers, pepper sprays and fists against citizens has eroded the public trust in city police.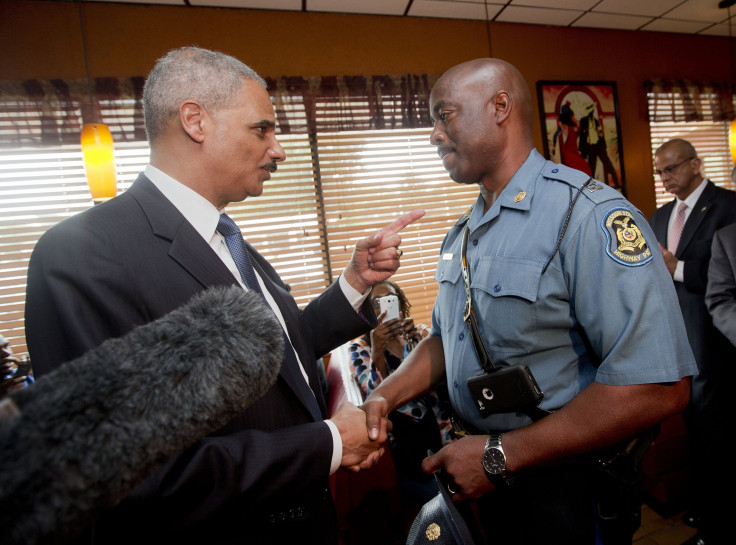 The Cleveland Division of Police agreed to be monitored by the DOJ, a process that left many rank and file officers there "infuriated," said Stephen Loomis, president of the Cleveland Police Patrolman's Association.
"They sent a bunch of 35-year-old lawyers in to cherry-pick a bunch of [use of force] reports and they came to all these very random conclusions," said Loomis, who is also a detective and has 20 years on Cleveland's force. The Justice Department had also investigated Cleveland police in 2004, mandating that it change they way use of force incidences are tracked. In the last year, Loomis said, there were only 300 use of force complaints out of 400,000 service calls. "[The DOJ conclusions] are just not accurate and they are very hurtful and inciting."
Batts, who became Baltimore police commissioner in 2012, has promised to eliminate misconduct and reduce complaints against the city's force of 2,800 officers. A few months into his tenure, Batts created a new accountability bureau to institute officer training reforms and eliminate a backlog of officer disciplinary cases, according to a 2014 Baltimore Sun investigation of the department's use of force complaints.
Baltimore has paid approximately $5.7 million since January 2011 in settlements and court judgments in lawsuits accusing officers, for false arrests, false imprisonment and excessive force. The Justice Department's Community Oriented Policing Services office launched a collaborative reform effort in 2014, Rawlings-Blake made a request for help last October.
By of the end of 2014, the Baltimore police department had reduced officer discourtesy and excessive force complaints by 54 percent and 40 percent, respectively, Batts said in the statement Thursday. He also pointed to a "dramatic" drop in lawsuits against officers.
"Our work is ongoing and anyone who wishes to be a part of helping the department better connect with the community will always be welcome," Batts said.
© Copyright IBTimes 2023. All rights reserved.