Ferguson Police Racism Report: Full Text Of Justice Department Probe After Michael Brown's Death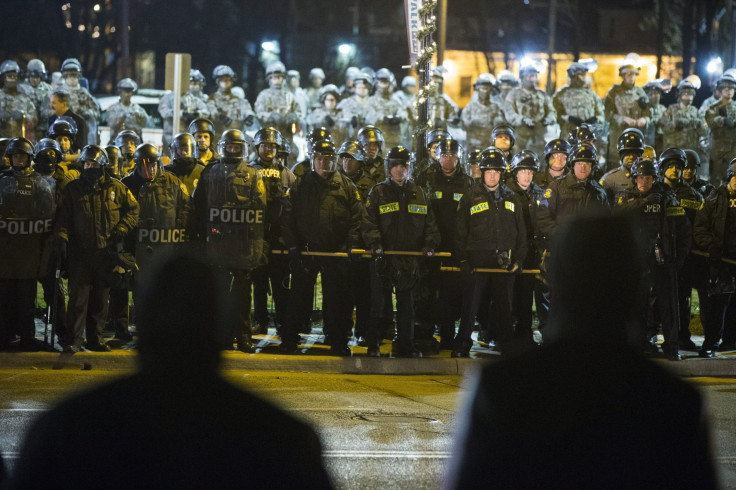 The U.S. Department of Justice on Wednesday released its full report from an investigation of the police department in Ferguson, Missouri, which was launched after the death of Michael Brown last summer. DOJ officials found that police officers and city officials in Ferguson have routinely violated the constitutional rights of the city's African-American residents and made racist jokes in their city email accounts, including one about President Barack Obama. The DOJ investigated police conduct by Ferguson officers that residents said precipitated violent protests in the St. Louis suburb last fall. Read the full report of the DOJ findings in the document viewer below.
The DOJ report says the discrimination in Ferguson was fueled by stereotypical racial views expressed by city officials and contributed to years of excessive force and unjustified traffic stops by police officers. Over the last two years, African-Americans, who are about two-thirds of Ferguson's population, accounted for 85 percent of drivers involved in police traffic stops, 90 percent of traffic tickets, 93 percent of police arrests and 88 percent of police use-of-force cases, according to the report. In all 14 police-dog bite incidents in Ferguson, the person bitten was African-American. Black motorists were also twice as likely as whites to be searched, but they were less likely than whites to possess drugs or guns, the report states.
The probe also clears former Ferguson Police Officer Darren Wilson of any civil rights violations in the fatal shooting of unarmed teen Michael Brown. A grand jury chose not to indict Wilson in Brown's death last November, sparking protests nationwide, including in Ferguson, where some protesters burned police cars and set fire to local businesses. Many residents said racism and discrimination by city and police officials contributed to tension. Emails obtained by the DOJ found that a Ferguson city official made a racially insensitive joke about Obama in 2008, stating that the president could not serve for a full term because "what black man holds a steady job for four years?"
Over the course of six months, investigators conducted hundreds of interviews, reviewed 35,000 pages of police records, and held meetings with local officials, as part of the investigation that U.S. Attorney General Eric H. Holder promised last year. Ferguson's elected officials could avoid a lawsuit on constitutional violations if they negotiate policing reforms with the DOJ, similar to agreements the agency negotiated with city police departments in Ohio, New Jersey and New Mexico.
© Copyright IBTimes 2023. All rights reserved.