Dollar General $5 Stores: What To Expect And Where Will They Be Located?
Dollar General (DG) is adding more locations. Only this time, they are $5 stores that will fall under its new popshelf brand.
The new retail store concept will sell seasonal and home décor, health and beauty merchandise, cleaning supplies, party goods, and entertainment items with about 95% of these products priced at $5 or less, Dollar General said.
The first two popshelf locations will open in Clarksville and Hendersonville, Tennessee, this fall with plans to open as many as 30 more locations by 2021. The stores will run about 9,000 square feet, and they will feature what Dollar General called a "highly-curated crossover assortment" of the company's private-label brands.
The company is primarily targeting female consumers that have an income range of $50,000 to $125,000 – a departure from its Dollar General stores, which cater to lower-income consumers. About 70% of Dollar General's 16,720 stores are located in cities with populations that are less than 20,000 and target consumers with household incomes less than $50,000, USA Today reported.
While Dollar General has traditionally competed with the likes of other dollar-concept stores such as Dollar Tree and Family Dollar, the company's popshelf brand rivals another retailer - Five Below. Five Below also sells most items at its stores for around $5, targeting teens and tweens with product categories that fall under tech, create, play, candy, room, style, party, new and now.
Five Below has been a growing store concept that started in 2002. The company has over 950 stores to date in 38 states. Like Five Below, Dollar General has come up with a playful description of its popshelf shopping experience for consumers, saying its stores will "bring joy." Five Below uses the tagline, "Let's go & have fun."
"We are excited to introduce popshelf from a position of strength, further highlighting our innovative spirit and building on our proven track record of store format innovation," Todd Vasos, Dollar General's CEO, said in a statement. "We have leveraged robust consumer insights to create a unique store that we believe will resonate with new customers, while providing Dollar General with even more opportunities for growth in the years ahead."
Shares of Dollar General were trading at $219.95 as of 9:44 a.m. EDT, up $1.07 or 0.49%.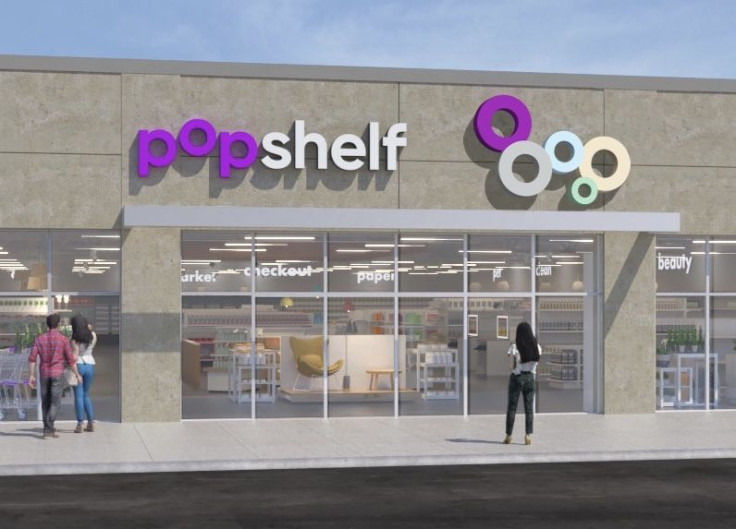 © Copyright IBTimes 2023. All rights reserved.