Donald Sterling Mentally Unfit To Make Decisions About Family Trust, Cannot Prevent Clippers Sale: Report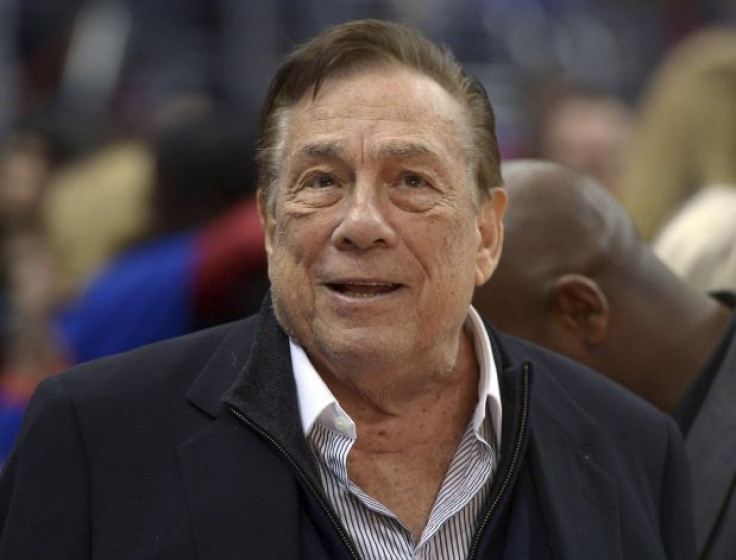 Donald Sterling, the now-banned owner of the Los Angeles Clippers basketball team, has been determined mentally unfit to make any decisions related to the family trust, and does not have the authority to stop the sale of the team he owned for 33 years, USA Today Sports reported, citing a person familiar with the situation.
The Sterling Family Trust, which owns the LA Clippers with Sterling and his wife Shelly each owning a 50 percent share, contains provisions related to the mental capacity of the trustees and, Sterling reportedly does not meet the standard rule as determined by experts, giving Shelly sole authority to make decisions for the trust. Former Microsoft CEO Steve Ballmer signed a $2 billion bidding agreement -- a record amount for a professional basketball team -- to buy the team from the trust, media reports said Thursday.
According to reports, the sale was negotiated by Shelly and the contract will have to be approved at a National Basketball Association or NBA, Board of Governors meeting. A source told CNN that Ballmer's offer earlier on Thursday was $1.8 billion and Shelly hoped to get a price that "started with a two." As part of the deal, Ballmer reportedly will own 100 percent of the team though Shelly could still be involved in the franchise in some other capacity.
Earlier this week, Sterling's attorney reversed the 80-year-old businessman's previous decision of authorizing his wife to sell the team on his behalf, stating that he did not want to sell the team and instead would fight the NBA, which banned him for life on April 29 and fined the businessman $2.5 million, after a tape surfaced in which Sterling was found to have made racist comments.
In the audio clip, which was first posted by celebrity gossip website TMZ, Sterling told his friend V. Stiviano not to associate with black people after she had posted online pictures of her posing with African-Americans, including basketball Hall of Famer Earvin "Magic" Johnson.
However, Sterling's lawyer reportedly said, "There's been no sale. There's been no sale. There can be no sale without Donald's signature," the Los Angeles Times reported Thursday.
© Copyright IBTimes 2023. All rights reserved.