Donald Trump A Bad Husband? 'Crippled America' Book Claims He Blames Himself For Failed Marriages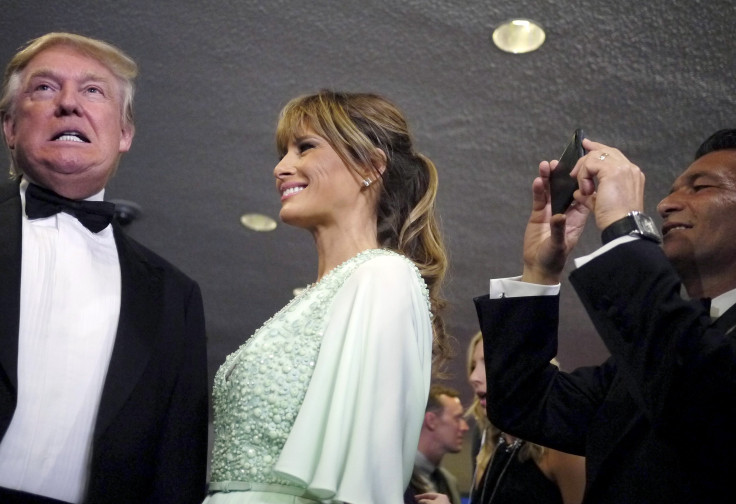 Donald Trump is not known for humility. But in his latest book, which went on sale Tuesday, the twice-divorced real estate billionaire and Republican presidential candidate admitted he had been a flawed husband. Trump even went as far as to blame himself for his failed marriages.
"My children have great mothers," he writes in the book titled "Crippled America: How to Make America Great Again," via the Washington Post. Trump later adds, "Truthfully, I was a much better father than I was a husband, always working too much to be the husband my wives wanted me to be. I blame myself."
Before marrying his current wife, Melania Knauss, in 2005, Trump was twice married and twice divorced. Trump married his famous first wife, Czech athlete and model Ivana Zelníčková, in 1977. The relationship eventually grew troubled amid rumors of his affair with actress Marla Maples. Ivana and Donald split in 1992, the former Mrs. Trump leaving with a reported $25 million settlement.
Donald Trump | PrettyFamous
Trump went on to marry Maples one year after his divorce from Ivana. The marriage would prove to be shorter-lived, the couple divorcing in 1999. Trump has five children, three of whom work within his company. He had his eldest, Donald Jr., with Ivana as well as daughter, Ivanka, and son, Eric. Trump had his daughter, Tiffany, with Marla Maples and his youngest son, Barron, with Melania.
Since two of his wives are foreign-born, Trump's his hard line on immigration had been criticized as hypocritical. Ivana is from the former Czechoslovakia and Melania is from Slovenia. Trump has said he supports legal immigration and has in the past touted his German-American identity.
Trump was also pressed this summer on his stance supporting so-called traditional marriage and not same-sex marriage. Trump largely evaded a question from CNN host Jake Tapper regarding how the billionaire would explain his divorces to a gay couple that could not marry. But Trump did put part of the blame for the divorces on his work-life balance.
"I blame myself because my business was so powerful for me," Trump said in June, via The Huffington Post. "I don't know if that's a good thing or a bad thing."
Trump has surged as a presidential candidate. But he sunk Monday to second in a poll for the GOP primary race for the first time since June. Retired neurosurgeon Ben Carson earned 29 percent of the vote with Trump following at 23 percent, according to a Wall Street Journal-NBC News poll.
© Copyright IBTimes 2023. All rights reserved.