Donald Trump And Ben Carson To Get Secret Service Protection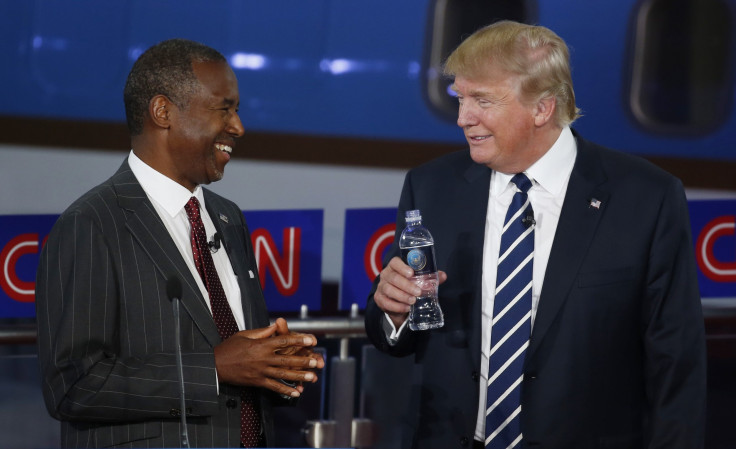 Officials have authorized Secret Service protection for Republican candidates Donald Trump and Ben Carson. The two rival candidates had requested the protection last month, which is typical for front-runners in the race around this time of year, ABC News reported Thursday.
Homeland Security Secretary Jeh Johnson authorized the Secret Service protection for Trump and Carson after a consultation with a congressional advisory committee consisting of the speaker of the House, the House minority leader, the Senate majority leader, the Senate minority leader and an additional member selected by the committee, a statement from the Department of Homeland Security said.
Carson had claimed last month he was in "great danger" and in need of Secret Service protection because a "secular progressive movement" opposed him, adding the threats were serious.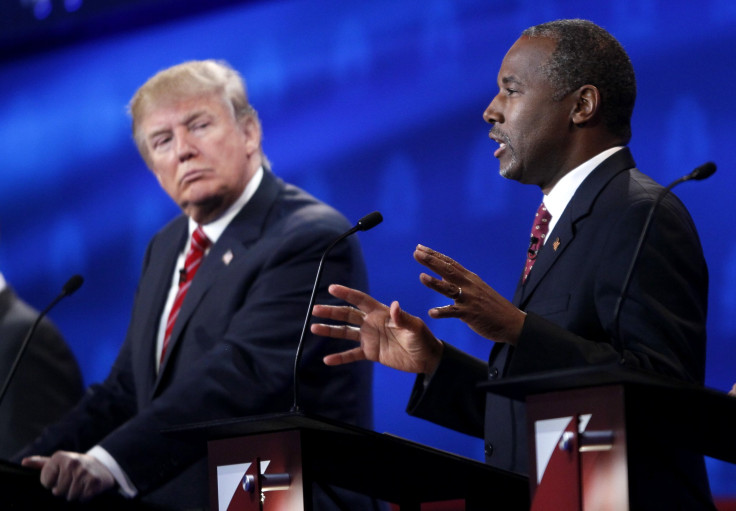 "I'd prefer not to talk about security issues, but I have recognized -- and people have been telling me for many, many months -- that I'm in great danger because I challenge the secular progressive movement to the very core," Carson said on WABC, New York, last month, BuzzFeed reported. "You know, they see me as an existential threat, but I also believe in the good Lord and we take reasonable precautions. … I believe the threats are serious. They wouldn't even be considering this if the threats were not serious."
In the race to the White House, Trump earned 26 percent support in the GOP field and Carson garnered 23 percent, according to a Fox News survey released Wednesday. Trump has been competing fiercely for the top spot in the polls, and recently slammed Carson in a promo video for his upcoming "Saturday Night Live" appearance, calling the retired neurosurgeon, "a complete and total loser." The Carson bit has since been removed from the promo, Entertainment Weekly reported.
© Copyright IBTimes 2023. All rights reserved.