Donald Trump's Wife Melania Will Hopefully Be 'Future First Lady,' Slovenians Say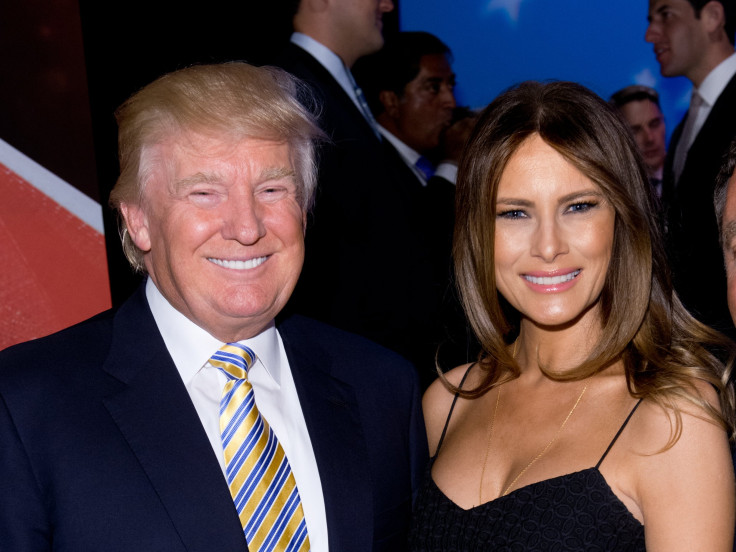 The medieval Sevnica Castle sits perched atop a hill in the Lower Sava Valley of Slovenia surrounded by lush countryside and vineyards. In this fairytale-like setting in the small Central European nation of 2 million people, Melania Trump, the wife of Republican presidential front-runner Donald Trump, passed her childhood in an apartment bloc in the former communist state that was a part of Yugoslavia.
While Melania Trump, 45, now lives in a New York City skyscraper adorned with her billionaire husband's name, the presidential race is being closely followed back in her home country, with some Slovene media outlets speculatively referring to her as "the future first lady" of the United States. Locals in Trump's hometown of Sevnica are hoping her renown might give the town an economic boost and a museum in her honor is being discussed. But Donald Trump's divisive rhetoric on illegal immigration and building a wall along the U.S.-Mexico border has also raised uncomfortable parallels for some in a country that recently built its own fence in the midst of Europe's refugee crisis.
Should Slovenia's native daughter, née Melanija Knavs, become first lady, she would be only the second born outside of the U.S., nearly 200 years since President John Quincy Adams' wife, Louisa, who was born in London. She would also be the first presidential wife to have posed naked on a fur carpet.
Sevnica has a population of around 5,000 and is known for manufacturing, including the lingerie brand Lisca. Local and regional media have jumped on her roots in recent weeks, with an unauthorized English-language biography published and a documentary and photos of her hometown and her parents' house widely shared in Croatian media at the end of February.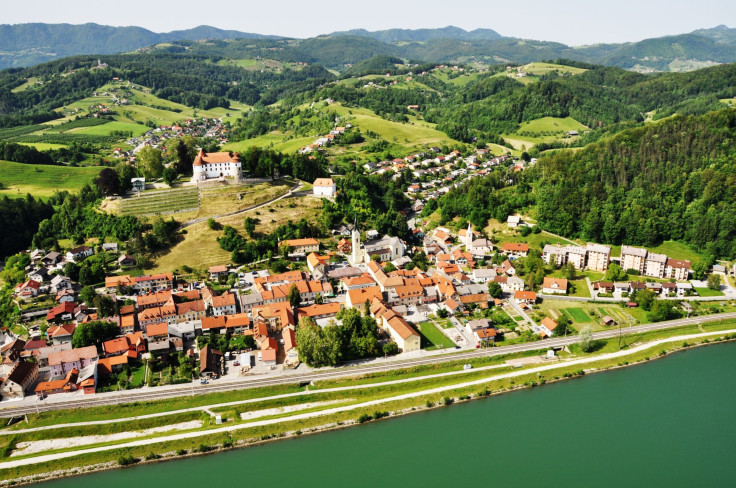 Unlike other Eastern bloc countries, Slovenia, then part of Yugoslavia, endured a lighter form of communism, with citizens enjoying free travel to the West and leader Josip Tito holding closer ties with Western leaders compared to Moscow. The Trump campaign has denied regional media reports that Melania Trump's father was a member of the Communist Party. The model-turned-jewelry designer's parents still have a residence in Sevnica and the current mayor views the Republican candidate in a positive light.
"Donald Trump is recognized as a very successful businessman. To us, he was as well as in the past and still is now, presented as a strong, straightforward man," said Srečko Ocvirk, the mayor of the Municipality of Sevnica, in an email to International Business Times. "As a candidate for president he stands out with the success he has made so far, as well as with his direct expression of views."
Slovenia, which borders Italy, Austria, Hungary and Croatia, built a razor-wire fence along its border with Croatia last year attempting to block a key part of the Balkan route used by refugees traveling into Western Europe. Over 500,000 refugees have passed through Slovenia since October, with 460 applying for asylum with only 10 requests granted, Reuters reported. Protests for and against migration centers have also increased in the small nation in recent weeks and Slovenia's Prime Minister Miro Cerar has warned that the European Union could collapse if the refugee crisis is not addressed. His government declared at the end of February that only 580 refugees would be allowed to enter daily.
"There is a worrying sense of political discourse becoming completely devolved of any boundaries ... it shows the public accepts this kind of harsh discourse and that as a politician you can deny someone's dignity and human rights and get away with it," said Ilija Tomanic Trivundza, a professor in the department of media and communications at the University of Ljubljana, where Melania Trump once studied. "If you transpose these debates into our context ... this really plays into the current migrant crisis and the rise of right-wing populism in Europe and Slovenia, as well."
Sevnica Castle manager Rok Petančič cited the refugee crisis as Slovenia's main international political problem. "I'm not agreeing with his racial arguments," Petančič said of Donald Trump, insisting Melania Trump's success should be viewed outside of her marriage.
Petančič described Sevnica as a historically and culturally rich town that suffers from a common European problem of young people moving to bigger cities in search of jobs. The country has an unemployment rate of almost 9 percent, according to Eurostat. Melania Trump herself first moved to the capital of Ljubljana, where her modeling career took off, and in 1996 moved to the U.S. She met Trump in 1998 and the couple married in 2005.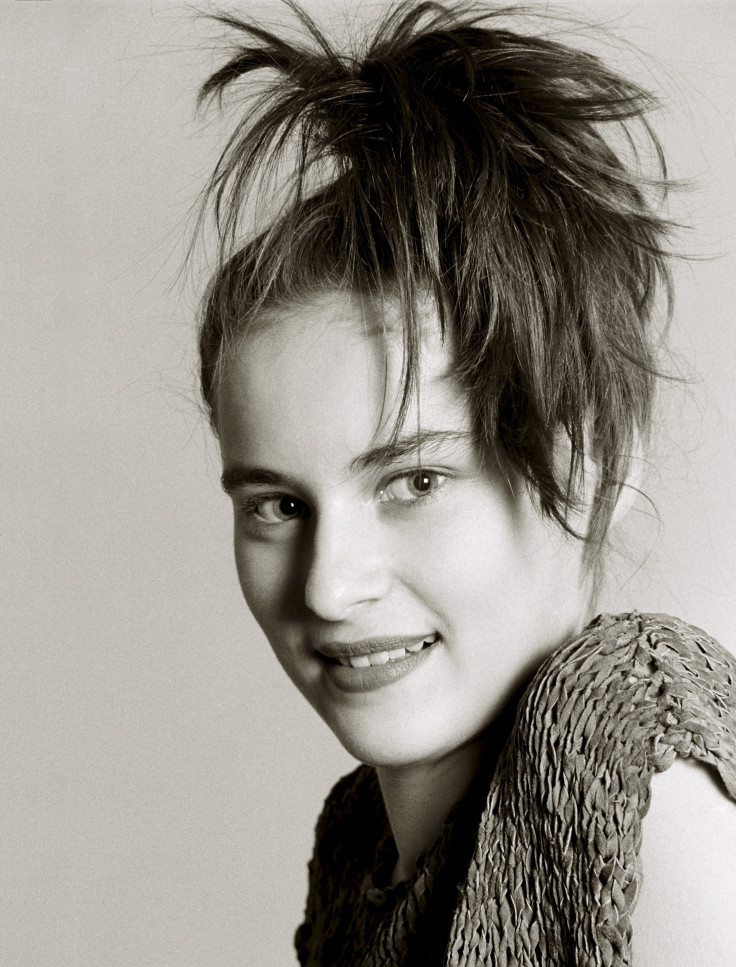 Melania Trump, who has largely avoided the spotlight brought on by her husband's campaign, has faced questions regarding her own status as an immigrant. Mika Brzezinski of MSNBC's "Morning Joe" asked in February about her own journey to the U.S., her husband's view on building a wall along the Mexican border and preventing Muslims from entering the country.
"I followed the law. I follow a law the way it's supposed to be. I never thought to stay here without papers ... I went by system, I went by the law," Trump said in the interview. As a model, Trump fell into a special H1B visa category, making it easier for her to come work in the U.S., a privilege not afforded most of the Hispanic immigrants her husband has often referred to throughout his campaign.
Ocvirk said he is proud whenever Melania Trump mentions Slovenia, a country her unofficial biography describes as one that "most Americans think to be part of Russia, if they've ever heard of it at all." The Trumps donated an emergency vehicle and hospital equipment for infants in Sevnica several years ago, but Ocvirk said they have not visited the town in recent memory.
"From Sevnica, we announce that we are very proud that a lady from our town today participates in creating the policy in one of the most powerful countries in the world," Ocvirk said.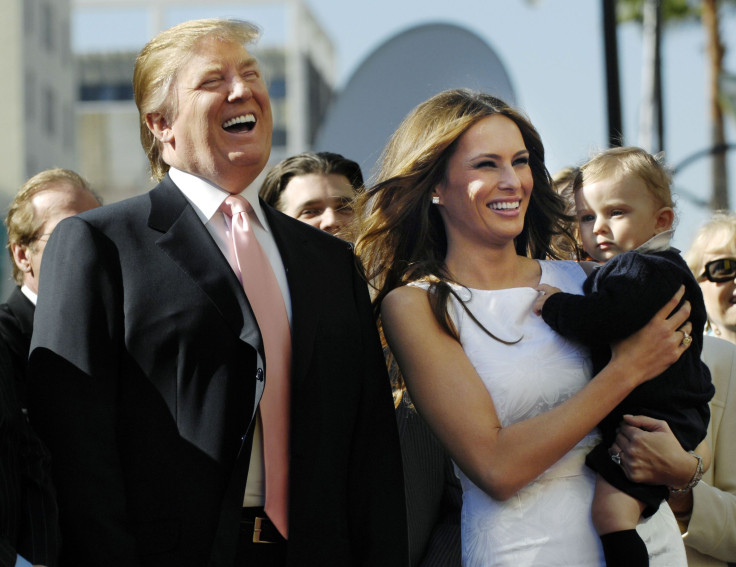 But media debates in Slovenia have focused in recent weeks on whether Melania Trump is playing a big enough role in her husband's campaign and whether she is proud to be from Slovenia, Trivundza said. Melania Trump mentioned speaking English, Italian, French and German, but not Slovene, in her interview with Brzezinski.
Despite her husband's alienating rhetoric, residents of Sevnica are hoping her recognition could result in a tourism boost. Petančič, who says he would not vote for either Trump or Democratic candidate Hillary Clinton because in his view neither is the strong, positive leader the U.S. needs, has suggested creating a museum in recognition of the model, an idea backed by City Hall.
"We have to do something here to attract people coming here from all over the world, but to make a positive story, not a story related to the politics, but a story related to Melania and her life and her success in life as a model, not as a wife of a politician ... and hopefully increase our economy and tourist visitors. That's my wish," said Petančič. "In this aspect, I hope he wins."
© Copyright IBTimes 2023. All rights reserved.