Donetsk Sees Fresh Clashes, At Least 34 Killed, 29 Wounded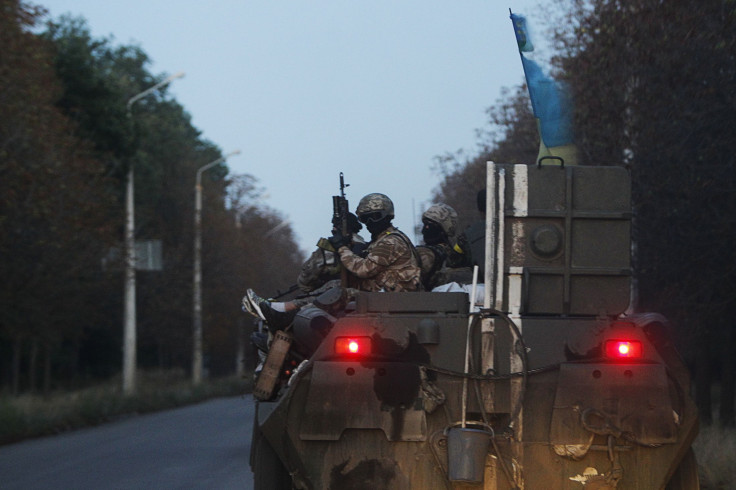 At least 34 people have been killed and 29 have been injured over the past 24 hours in clashes in Donetsk in eastern Ukraine, the regional administration of the city reportedly said Wednesday. The exact casualty figure was not clear because the administration had earlier reported that nine people were killed in clashes in a town near Donetsk but did not clarify if these were included in the total count.
Fresh clashes between pro-Russian rebels and Ukrainian troops began Tuesday and continued overnight, Associated Press, or AP, reported, citing Andriy Lysenko, a spokesperson for the Ukrainian National Security Council. Lysenko had said that at least nine troops were killed and 22 were injured in ongoing clashes in Ilovaysk, near Donetsk. Kiev has been pushing hard to drive out the separatists who have taken over parts of the country's east.
According to estimates from Ukraine's government, the clashes have killed more than 2,000 people and have displaced nearly 300,000 people from their homes since mid-April, AP reported. Meanwhile, a convoy with humanitarian aid from Russia is still waiting for permission to cross into Ukraine, days after it reached the border. Ukraine's government and Western countries have expressed concern over Russia's move, saying that the aid could be a pretense to supply military equipment to rebels or invade Ukraine.
Ukrainian President Petro Poroshenko is scheduled to meet German Chancellor Angela Merkel this weekend in Kiev. He is also scheduled to meet Russian President Vladimir Putin next week in what could be the first meeting between the two leaders since June.
Meanwhile, a senior U.S. treasury official said that Washington and Japan agree that sanctions are necessary to force Russia to de-escalate the conflict in Ukraine, according to Reuters. The official also said that if Russia takes steps to reduce the tension in eastern Ukraine, Western countries, including the U.S., may consider reversing the sanctions.
© Copyright IBTimes 2023. All rights reserved.