Donovan Mitchell Rumors: Knicks Face Obstacles In Trying To Trade For Jazz Star
Ever since the Utah Jazz traded Rudy Gobert early in the summer, much of the basketball world has been expecting the New York Knicks to acquire Donovan Mitchell. The most likely scenario might be the guard ending up in the Big Apple, but there are obstacles in the Knicks' attempt to trade with the Jazz.
The Knicks and Jazz have re-ignited trade talks regarding Mitchell, but the two sides aren't any closer to a deal, The Athletic reported. Utah is in no rush to trade Mitchell and New York has time to improve their offer, though other teams are also competing to acquire the 25-year-old.
The Washington Wizards and Charlotte Hornets are also pursuing Mitchell, according to The Athletic. It's possible that one of those teams could swoop in and land Mitchell by meeting Utah's hefty asking price.
The Knicks are in the best position to trade for Mitchell because of the draft picks that they own. Not only can New York trade four of its future first-round draft picks, but the Knicks own four first-rounders from other teams that they can include in a deal.
It was once thought that RJ Barrett would have to be the centerpiece of a trade for Mitchell. Now, it appears that the Knicks could get a deal done by giving up most of their first-rounders and a handful of other young players, including Obi Toppin and Immanuel Quickley.
Quentin Grimes, Miles McBride and Jericho Sims are also players that Utah might want in a trade.
New York gave guard Jalen Brunson a four-year, $104 million contract in free agency. The Knicks have only won a single playoff series since 2000.
In exchange for Gobert, the Minnesota Timberwolves sent the Jazz four first-round picks and one pick swap. Walker Kessler, the No. 22 overall pick in this year's NBA Draft, was also part of the trade package, along with four other players. Utah is likely looking for a similar offer in a potential Mitchell trade.
Mitchell has three more guaranteed years on his contract and hasn't requested a trade. The Jazz could hold onto their star guard for the entirety of the 2022-23 season and revisit trade talks next summer.
Mitchell received criticism for his poor defense as the Jazz were eliminated in the first round of the 2022 playoffs. The guard averaged 25.5 points, 4.3 rebounds and 5.7 assists per game in the six-game series against the Dallas Mavericks.
In five regular seasons, Mitchell is averaging 23.9 points and 4.5 assists per game.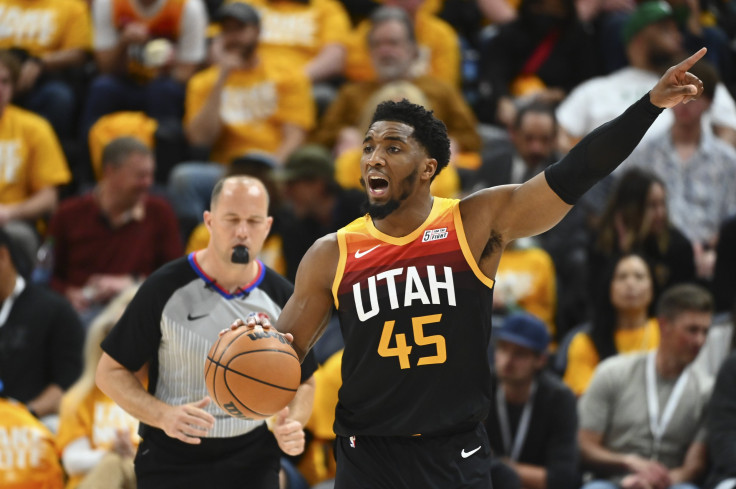 © Copyright IBTimes 2022. All rights reserved.
FOLLOW MORE IBT NEWS ON THE BELOW CHANNELS