Don't Stress About Cholesterol, But Cut Back On Added Sugars: Advisory Panel For New US Dietary Guidelines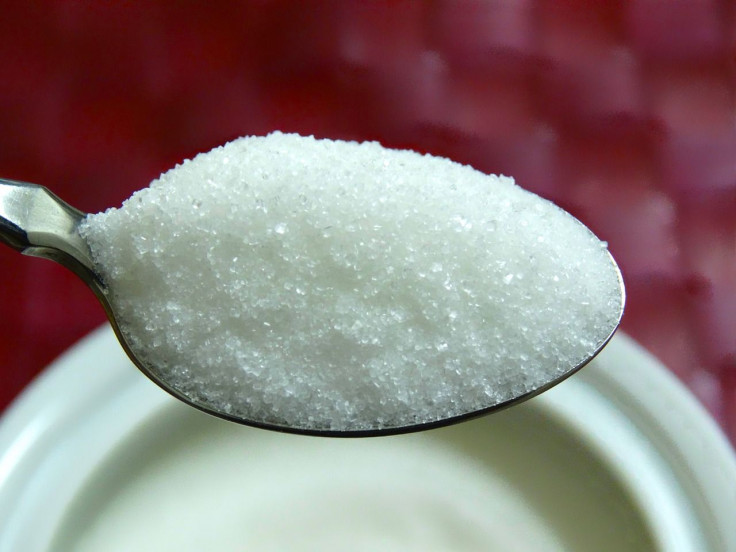 Americans should eat less added sugars and stop worrying about cutting back on cholesterol, according to the recommendations of a nutritional advisory committee that was asked to shape the next draft of the federal dietary guidelines. The last version was released in 2010, so the committee's recommendations represent five years of research into what we should, and shouldn't, eat.
The new recommendations issued Thursday state that Americans should cut back their consumption of added sugars, which differ from natural sugars, to a maximum of 10 percent of their daily calories, or about 12 teaspoons of sugar a day. Right now, Americans consume about 15 percent of their daily calories in added sugars. Drinks make up 47 percent of those sugars while snacks and sweets account for 31 percent.
This advice takes a harder stance than the 2010 guidelines on the sugars that creep into many diets through soda or desserts. Those guidelines simply suggested that reducing them could help Americans lower the overall number of calories in their diet.
Separately, the Food and Drug Administration has proposed an update to the nutritional label that appears on products, something that would require manufacturers to list added sugars for the first time.
In another change, the committee removed cholesterol from its list of "nutrients of concern," or those thought to pose a substantial threat to public health, because research has shown that eating cholesterol does not necessarily increase cholesterol in the blood. Previously the dietary guidelines had recommended no more than 300 milligrams per day of cholesterol, which comes from animal-derived foods like eggs, fish, butter, bacon, chicken and beef.
Committee members also chose to remove a suggestion that Americans limit their total fat intake to 35 percent of their total calories consumed in a day. Over the years, that suggestion had caused companies to create and market many low-fat products that were pumped with sugars or refined grains to appeal to consumers, and which may have caused even more issues for public health than those initial fats.
Marion Nestle, a food policy expert at New York University who served on the advisory committee for the 1995 guidelines, called the recommendations "courageous" in a blog post on Friday.
Not all recommendations called for changes. The group's advice reaffirmed many 2010 standards: Sodium consumption, for example, should be less than 2,300 milligrams per day, or about a teaspoon; less than 10 percent of total calories should come from saturated fats in a daily diet; refined grains still constitute an excessive part of Americans' diet; and and most Americans aren't getting enough of many key nutrients such as vitamins A, D, E and C as well as folate, calcium and magnesium often found in vegetables, fruits, whole grains and dairy.
The committee says its recommendations, which run 571 pages long, were shaped in part by a few alarming trends: Half of American adults have one or more preventable, chronic diseases and two-thirds are overweight or obese.
The recommendations will now be sent to the Department of Health and Human Services and the Department of Agriculture for review. Meanwhile, the public may submit comments during a 45-day period. The nutritional policy of the federal government influences many realms of the American diet, from the proportions of vegetables and meat served in school lunches to the information contained within nutrition labels on cereal boxes.
© Copyright IBTimes 2023. All rights reserved.