DreamWorks Animation And Merlin Entertainments To Open 'Shrek' Theme Park Attraction In London; DreamWorks CEO Hints At Another 'Shrek' Movie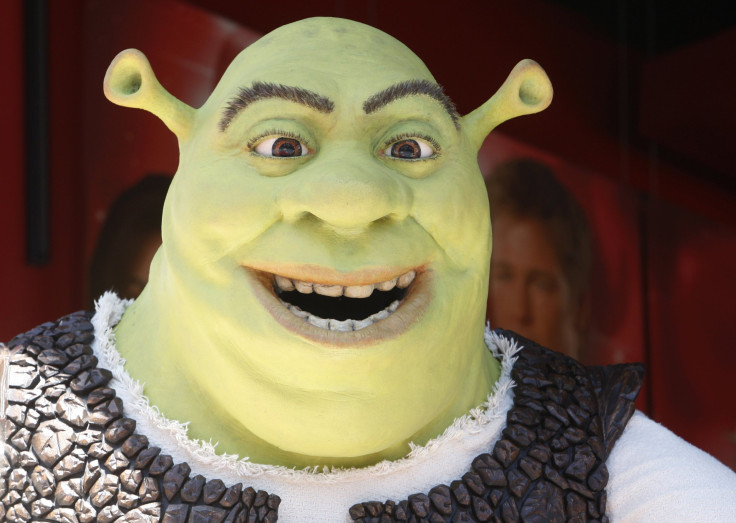 DreamWorks Animation (NASDAQ:DWA), has teamed up with experts at UK-based theme park company, Merlin Entertainments, to develop a London attraction based on the "Shrek" franchise, calling it "Shrek's Far Far Away Adventure."
The Glendale, Calif.-based animation-film studio and Merlin said that the two companies will build six attractions over nine years, "which will transport visitors through a live interactive adventure featuring Shrek, Fiona, Donkey, Puss in Boots and other favorites from the beloved franchise."
The film studio said that the first attraction will be in London and is estimated to open in summer 2015.
This is the first time that Merlin Entertainments, which is said to be Europe's largest attraction operator, will be teaming up with a Hollywood studio to create a theme park based on a popular franchise. DreamWorks Animation, home to global entertainment franchises including "Shrek," "Kung Fu Panda" and "How to Train Your Dragon," also for the first time will be producing the attraction theme park by licensing its characters.
According to DreamWorks Animation's news release, the 20,000-square-foot experience "will be based on a brand new adventure being written by the DreamWorks team."
"It will feature a Shrek interactive walkthrough adventure, a character courtyard where visitors will be able to meet Shrek and his swamp friends, along with characters from 'Madagascar,' 'Kung Fu Panda' and 'How to Train Your Dragon.'"
The news release also stated that "there will be a rotating exhibit area supporting DreamWorks Animation film and DVD releases as well as a branded retail outlet."
Nick Varney, chief executive of Merlin Entertainments, said that this could be the beginning of a wider collaboration with DreamWorks Animation.
Jeffrey Katzenberg, DreamWorks Animation's CEO, said: "We're excited to work with Merlin to build something that we think is going to be a singularly unique way to experience Shrek and his world. This attraction is going to be unlike anything that currently exists and will undoubtedly become a new type of destination for families."
According to Variety magazine, Katzenberg, in an interview with Fox Business Network, hinted at a fifth "Shrek" movie, which will be almost four years after "Shrek Forever After" was released.
"We like to let them have a little bit of time to rest," Katzenberg reportedly said. "But I think you can be confident that we'll have another chapter in the Shrek series. We're not finished, and more importantly, neither is he."
© Copyright IBTimes 2023. All rights reserved.