Drone Attacks In Pakistan Killed 400 Civilians In Last 10 Years; UN Investigator Urges US To Declassify Data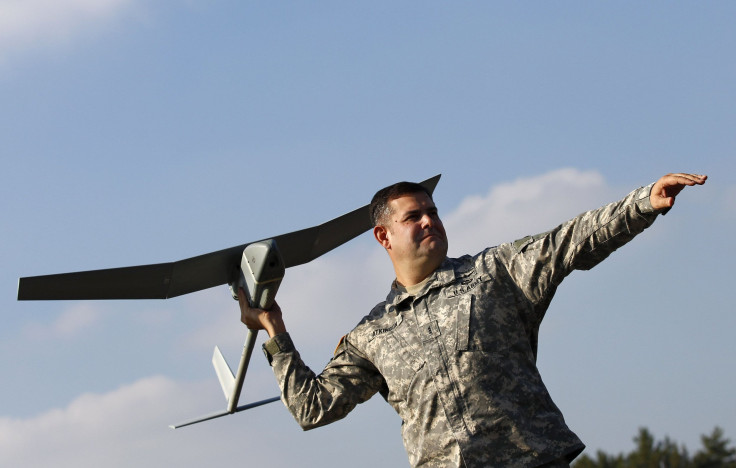 Pakistan reported that about 2,200 people were killed in about 330 drone attacks since 2004, and at least 400 of the victims were civilians, in addition to about 200 others who were "probable non-combatants," a U.N. official said on Friday.
Ben Emmerson, U.N. special rapporteur on human rights and counterterrorism, urged the U.S. to declassify data on unmanned aerial strikes and clarify questions about the legality of such attacks, which are carried out in Afghanistan, Yemen, Iraq, Libya, Somalia and Gaza, apart from Pakistan. However, the Obama administration believes uprooting militants active in Pakistan's restive Federally Administered Tribal Areas, or FATA, which border Afghanistan, is crucial, especially now that U.S.-led foreign forces are set to pull out of Afghanistan in 2014.
"The involvement of the CIA in lethal counter-terrorism operations in Pakistan and Yemen has created an almost insurmountable obstacle to transparency," Emmerson said, in a report to the U.N. General Assembly. "This is because, just as all secret services, it operates on the basis of neither confirming nor denying its operations.
"One consequence is that the United States has to date failed to reveal its own data on the level of civilian casualties inflicted through the use of remotely piloted aircraft in classified operations conducted in Pakistan and elsewhere, or any information on its methodology for evaluating this," report said.
Unmanned aerial attacks continue to raise questions about compliance with international law, especially with regard to the principles of distinction and proportionality. Since such attacks are conducted outside the military chain of command, ensuring accountability for failures is difficult, according to the U.N, while many people in the countries targeted by drone strikes consider it an abuse of their sovereignty.
The report was released ahead of a debate in the General Assembly on Oct. 25 relating to the use of remotely controlled aerial strikes, and it closely followed a report published by Christof Heyns, a South African law professor and the U.N.'s special rapporteur on extra-judicial or arbitrary executions.
Heyns said drone attacks undermined international security and encourage other states and non-state entities, including terrorist groups, to acquire such aircraft.
"The expansive use of armed drones by the first states to acquire them, if not challenged, can do structural damage to the cornerstones of international security and set precedents that undermine the protection of life across the globe in the longer term," the report said.
"The use of drones by states to exercise essentially a global policing function to counter potential threats presents a danger to the protection of life, because the tools of domestic policing (such as capture) are not available, and the more permissive targeting framework of the laws of war is often used instead."
© Copyright IBTimes 2023. All rights reserved.