Drought-Hit Burkina Faso Rations Water Supply In Ouagadougou Amid Severe Shortages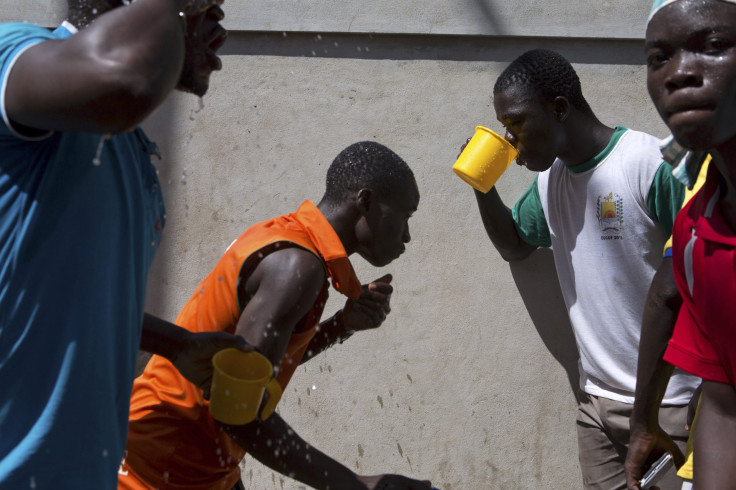 Burkina Faso's government is rationing water supply in Ouagadougou due to severe shortages in the drought-hit capital, which is home to some 2 million people. The sprawling city will be split in two starting Tuesday, with each half receiving 12 hours of water per day, according to Agence France-Presse.
"The government has decided to alternate water supply every 12 hours in the capital to address the shortage of drinking water," Burkina Faso's water and sanitation minister Niouga Ambroise Ouedraogo told reporters over the weekend.
Residents in Ouagadougou have been instructed to stock up on water while they can. The capital has suffered from serious shortages over the past few weeks, leaving some districts without water for several days. Water and sanitation officials have attributed the dearth to a prolonged heatwave and a growing population, BBC News reported.
The government said it is taking "emergency measures" to refresh Ouagadougou's parched public wells. Authorities plan to ramp up production capacity of the Ziga dam, the main drinking water source for the capital, according to AFP.
Like many African nations, Burkina Faso is battling more frequent and longer-lasting droughts. The dry season typically lasted from mid-February to June but is increasingly extending into July and August. The northern part of the landlocked country falls within the barren confines of the semi-arid Sahel region, and Burkina Faso relies on rainfall for much of its drinking water and agricultural needs. More than 80 percent of the population depends on subsistence agriculture, making it difficult to stave off food insecurity and adapt to climate change, according to Reuters.
© Copyright IBTimes 2023. All rights reserved.